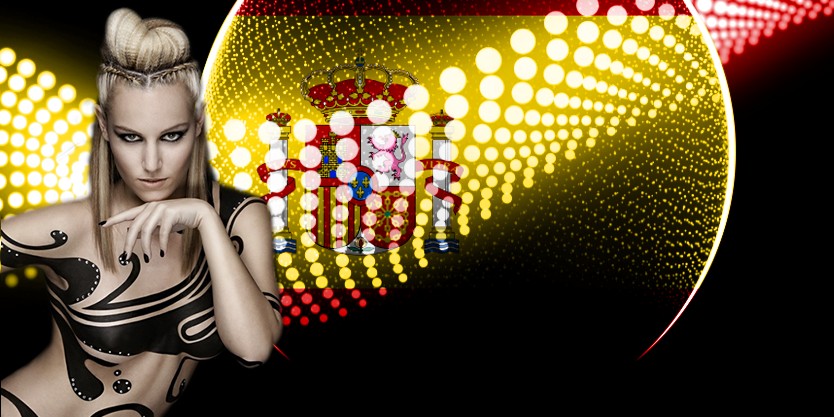 SPAIN
Spain: Edurne gets the ticket to Vienna
No shows, no votings, no jury: In Spain the broadcaster decides. And they have picked Edurne with the song "Amanecer" to represent Spain in Eurovision Song Contest 2015 in Vienna.
The national broadcaster in Spain, TVE, revealed this morning the entry of Spain in this year's Eurovisin Song Contest in Vienna.

The lucky one is Edurne (29), who will fight for Spain in Vienna, with the song "Amanecer" (Dawn). The song is written by some serious guys:

• Tony Sanchez Ohlsson (composer of the Spanish entries in 2007 "I Love You Mi Vida" and 2012 "Quédate Conmigo")
• Thomas G:son (composer of the 2012-winner "Euphoria")
• Peter "Bassflow" Boström (co-writer "Euphoria")


It is the most important thing that has happened in my musical careerEdurne
Edurne will sing Amanecer entirely in Spanish, and describes the song as a modern pop song, different from what we have heard earlier from Spain. She is honored to be selected: "I want to thank TVE for trusting me. I am very happy and looking forward to the 23rd of May. It is the most important thing that has happened in my musical career and it is a great challenge and a big responsibility so I am working with the best team", she stated."



The Spanish singer first appeared in the popular talent show Operación Triunfo 2005, where she went 6th in the final, and subsequently became one of the biggest and most successful names on the Spanish music scene, with five albums and 12 singles published. Edurne is now in the studio recording her new song.




Spain has participated in Eurovision Song Contest 54 times since its debut in 1961. They have won twice, in 1968 (La, La, La...) and the folowing year, 1969 (Vivo Cantando).

Spain is a member of "Big-5", and therefore don't have to qualify for the Grand Final.

Spain is also a member of the "club zero", because they have managed to get zero points (3 times!). They have ended last 4 times in Eurovision history.

Best known song for Spain is probably the song " Eres Tú" from Festival de la canción Eurovision 1973 (2nd place, only four points from victory).