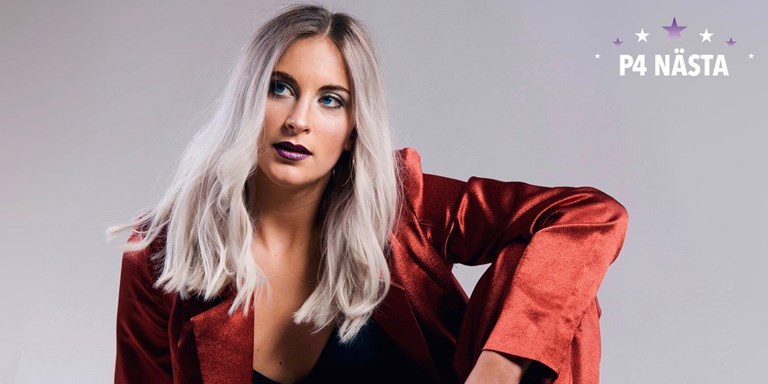 SWEDEN
Sweden: First Melodifestivalen 2020 participant selected
Amanda Aasa is pre-qualified for Melodifestivalen 2020, picked by a jury at P4 Nästa. Tim Lööv won the competition
Amanda Aasa got the first ticket to Melodifestivalen 2020 in Sweden, after Saturday's "P4 Nästa" was held in Sweden.
Eight finalists were competing, and Tim Lööv won P4 Nästa, but it was Amanda Aasa who was picked by the jury to compete in Melodifestivalen 2020.
Amanda performed the song "Gå Hem" (Go Home), at P4 Nästa. Amanda will now work on a new song for the Swedish selection, as the song can not be performed or published before 1 September 2019.
Amanda is from Örnsköldsvik, and won the local final in Västernorrland. She has competed in the Swedish "Idol" five years ago.
P4 Nästa 2019 – Finalists
Tim Lööv – "All i need is you" (winner of P4 Nästa)
Amanda Aasa – "Gå hem" (chosen for Melodifestivalen 2020)
Faith Kakembo – "Through fire and rain"
Hildur Höglind – "Further apart"
Hugo Andersson – "Lovenote"
Zulueta – "King of the ocean"
Tova Glyt – "No ordinary girl"
Browsing Collection – "Oh no"
P4 Nästa
P4 Nästa is a talent competition giving upcoming artists a chance to kickstart their careers. It is run by the national Swedish Radio (Sveriges Radio) across 25 districts between 15 May to 27 July 2019, with the final held on 24 August in Crusellhallen in Linköping.
The winner was chosen by the radio listeners and a jury. The listeners have had the opportunity to vote via SMS from 4 August to 24 August 2019.
The last years, the jury has picked one of the finalists to participate in the coming Melodifestivalen.
The final was again hosted by Titti Schultz and Josefin Johansson live from Crusellhallen in Linköping, Sweden.
Since 1958 Sweden has participated 59 times in Eurovision Song Contest with great succes. They have won the contest 6 times:
They came last two times (1963 and 1977), and since the introduction of the Semi-finals in 2004 Sweden managed to qualify for the Grand Final 15 out of 16 times! (only skipped the qualification in 2010)