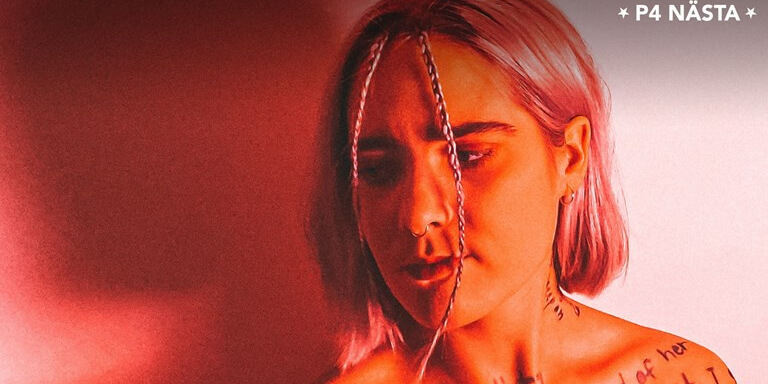 SWEDEN
Sweden: Meet the first Melodifestivalen 2021 participant
Sweden has started their Eurovision 2021 journey by selecting the very first artist that will be competing at next year's Melodifestivalen. Julia Alfrida won the honour
The race for Eurovision 2021 has started in Sweden with Julia Alfrida winning a place in next year's Melodifestivalen through "P4 Nästa".
The show, known to give the opportunity for upcoming artists to shine on national TV, featured eight contestants and two prizes: winning the show and occupying a free spot in next year's Melodifestivalen, Sweden's national selection.
Julia Alfrida ended up convincing the jury panel and receiving the golden ticket for next year's Melodifestivalen thanks to the performance of "Dark doom". Hilde & Erik were crowned as the winners of P4 Nästa 2020.
Julia Alfrida will now start working on a new song for Melodifestivalen as the song presented tonight is not eligible for competition – it was released before 1 September 2020.
P4 Nästa 2020 – Finalists
Julia Alfrida comes from Åkersberga and was this year's winner of P4 Nästa in Stockholm.
Julia participated in P4 Nästa because she wanted to reach the Melodifestivalen stage:
– I believe in "law of attraction" and have tried to say out loud that I should be on the Melodifestivalen stage. When I saw Daughter last year, I said "damn how good she is, next year I will stand there". Since then it has continued and it has only felt good, I have wanted it and it feels like the universe made it happen, says Julia to SVT.
Julia's next goal is Eurovision:
– I have a strong vision of what I want to do and I will talk to Karin Gunnarsson (Melodifestivalen's producer). If it turns out as I think, I think I have a good chance to advance in the competition. Now we are aiming for Eurovision, no doubt about that.
P4 Nästa
P4 Nästa is a talent competition giving upcoming artists a chance to kickstart their careers. It is run by the national Swedish Radio (Sveriges Radio) across 25 districts between 1 May to 26 July 2020, with the final held on 12 September in Västerås' concert hall. There wasn't a live audience due to the COVID-19 pandemic.
The winner was chosen by the radio listeners and a jury. The listeners have had the opportunity to vote via SMS from 23 August until show time, on 12 September 2020.
The jury, on the other hand, has picked one of the finalists to participate in the coming Melodifestivalen later in 2021.
P4 Nästa was hosted by Titti Schultz and Josefin Johansson.
Since 1958 Sweden has participated 59 times in Eurovision Song Contest with great succes. They have won the contest 6 times:
They came last two times (1963 and 1977), and since the introduction of the Semi-finals in 2004 Sweden managed to qualify for the Grand Final 15 out of 16 times! (only skipped the qualification in 2010)