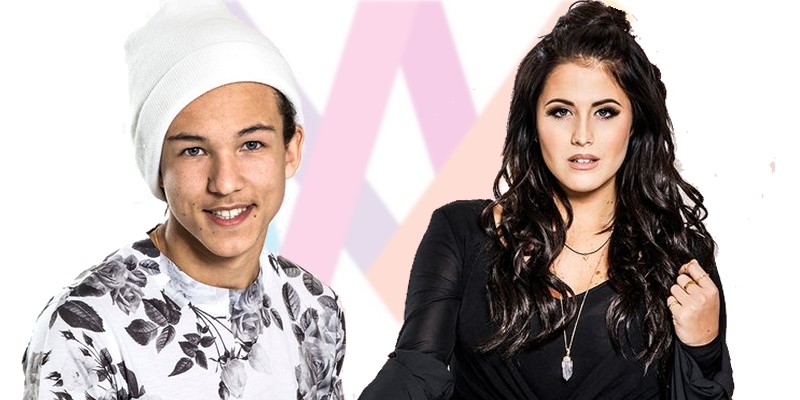 SWEDEN
Sweden: Molly Sandén and Frans to the Final
Tonight the fourth and last heat of Melodifestivalen 2015 took place in Gävle, Sweden. Seven acts performed live, and two songs qualified directly to the final. Two songs were selected for the "second chance" show
The last of the four heats (deltävlingar) in Melodifestivalen 2016 has just finished in Gavlerinken Arena in Gävle, Sweden. Molly Sandén and Frans qualified directly to the final. Dolly Style and Panetoz will get a "second chance" next Saturday (5 March 2016), where all the thirds and fourths meets in Halmstad, to fight for the last four tickets to the Final of Melodifestivalen 2016.
Like the previous years the votes will not be unveiled before the Final of Melodifestivalen 12 March 2016.
The third show was hosted by Gina Dirawi with the help from Sarah Dawn Finer (aka EBU spokesperson Lynda Woodruff). Sarah participated in Melodifestivalen 2007 and 2009, and she presented the Swedish votes at Eurovision Song Contest 2009 and 2012. She played a big role during Eurovision 2013 in Malmö in a series of sketches as Lynda Woodruff, EBU spokesperson, and performed the ABBA song "The Winner Takes It All".
Melodifestivalen 2016 Heat 4
Deltävling 4, Gävle, 27 February 2016


Molly Sandén – "Youniverse" (Finalist)
Frans – "If I Were Sorry" (Finalist)
Dolly Style – "Rollercoaster" (Second chance)
Panetoz – "Håll om mig hårt" (Second chance)
Eclipse – "Runaways"
Martin Stenmarck – "Du tar mig tillbaks"
Linda Bengtzing – "Killer Girl"
Melodifestivalen 2016
6 February: Melodifestivalen Deltävling 1, Gothenburg (Scandinavium)
13 February: Melodifestivalen Deltävling 2, Malmö (Malmö Arena)
20 February: Melodifestivalen Deltävling 3, Norrköping (Himmelstalundshallen)
27 February: Melodifestivalen Deltävling 4, Gävle (Gavlerinken Arena)
5 March: Melodifestivalen Second Chance, Halmstad (Halmstad Arena)
12 March: Melodifestivalen Final, Stockholm (Friends Arena)
All the shows are hosted by Gina Dirawi accompanied by various guest hosts.
The format for Melodifestivalen 2016 is the same as last year:
Each of the 4 heats qualified 2 songs directly to the final
Each of the 4 heats qualified 2 songs to the "second chance"-show
In the "second chance" 4 songs will be selected for the final
Since 1958 Sweden has participated 55 times in Eurovision Song Contest with great succes. They have won the contest 6 times:

They came last two times ( 1963 and 1977), and since the introduction of the Semi-finals in 2004 Sweden managed to qualify for the Grand Final 11 out of 12 times! (only skipped the qualification in 2010).