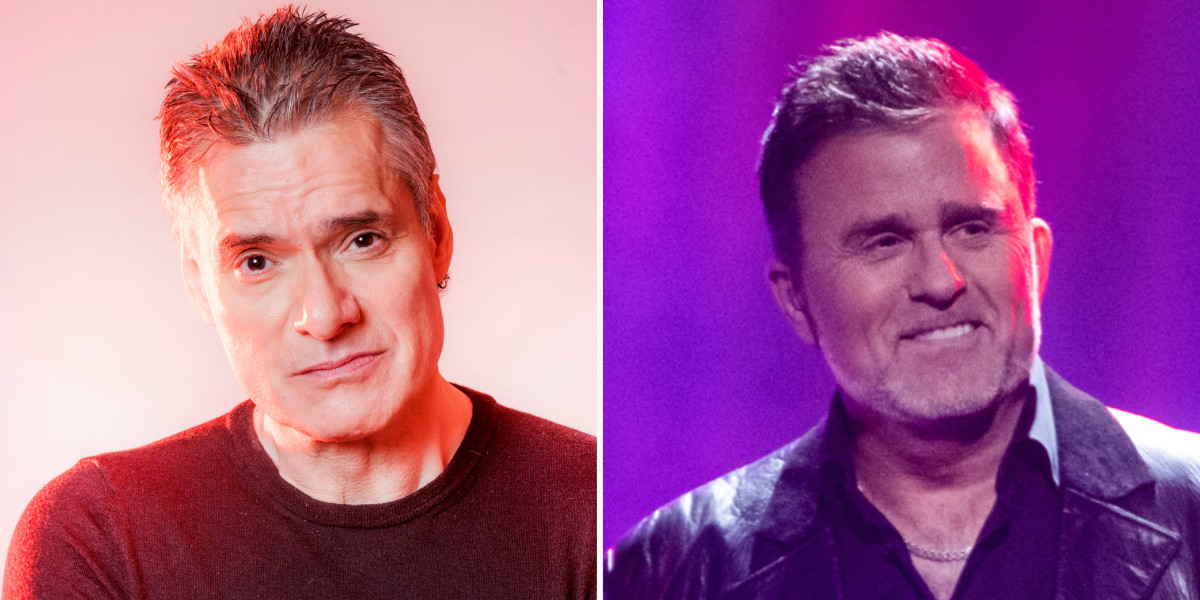 SWEDEN
Sweden: Thorsten Flinck excluded from Melodifestivalen 2020 – replaced by Jan Johansen
Thorsten Flinck is being charged with unlawful threat and vandalism. SVT has chosen to disqualify him from this year's Melodifestivalen in Sweden
UPDATE 3 FEBRUARY 2020
Jan Johansen will replace Thorsten Flinck
The veteran Jan Johansen has been chosen to perform the entry "Miraklernas tid" in this week's heat of Melodifestivalen. Johansen, the bronze medalist in Eurovision 1995, took part in the interval act last Saturday.
– I'm very thankful that Jan has agreed on such short notice. I'm convinced that he will perform a beautiful version of "Miraklernas tid", says Contest Producer Karin Gunnarsson.
Jan Johansen has previously taken part in Melodifestivalen four times.
Thorsten Flinck should have performed in Melodifestivalen next Saturday in Göteborg. But that won't happen. Thorsten has been disqualified from Sweden's national selection because he is being charged criminally with unlawful threat and vandalism.
Thorsten's song "Miraklernas tid" (written by Thomas G:son) will stay in the competition, but will be performed by another artist. SVT has started looking for an artist to replace Thorsten.
We are very sad about this. We would've really wanted to see Thorsten Flinck on the Melodifestivalen stage on Saturday.
But since he's in the middle of an ongoing lawsuit, we can't let Thorsten Flinck take part as a competing artist.Anette Helenius, Projectleader for Melodifestivalen
With Thorsten's exit and the replacement of Jan Johansen, the lineup for next Saturday's Deltävling 2 in Melodifestivalen is:
Klara Hammarström – "Nobody"
Jan Johansen – "Miraklenas tid" (Jan replaces Thorsten Flinck)
Dotter – "Bulletproof"
Mendez feat. Alvaro Estrella – "Vamos amigos"
Linda Bengtzing – "Alla mina sorger"
Paul Rey – "Talking in my sleep"
Anna Bergendahl – "Kingdom come"
Melodifestivalen 2020
1 February: Deltävling 1 (Linköping)
8 February: Deltävling 2 (Göteborg)
15 February: Deltävling 3 (Luleå)
22 February: Deltävling 4 (Malmö)
29 February: Second Chance (Eskilstuna)
7 March: Final (Stockholm)
The format for Melodifestivalen 2020 is the same as last year: Each of the 4 heats qualifies 2 songs directly to the final and two songs to the "second chance"-show. In the "second chance" 4 songs will be selected for the final.
Hosts of the shows are David Sundin, Lina Hedlund and Linnea Henriksson.
Since 1958 Sweden has participated 59 times in Eurovision Song Contest with great succes. They have won the contest 6 times:
They came last two times (1963 and 1977), and since the introduction of the Semi-finals in 2004 Sweden managed to qualify for the Grand Final 15 out of 16 times! (only skipped the qualification in 2010)