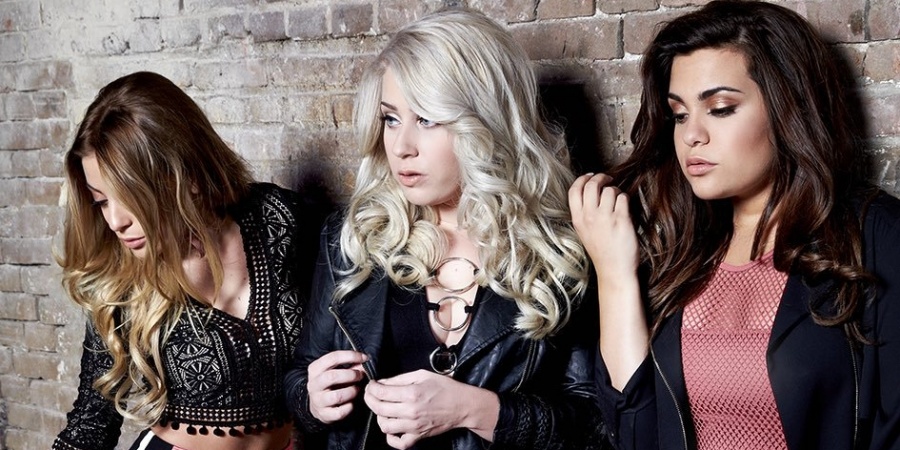 NETHERLANDS
The Netherlands: The girl group O'G3NE to Eurovision 2017
The three Dutch sisters, known as "O'G3NE" will represent the Netherlands at Eurovision Song Contest 2017 in Kyiv
The Dutch broadcaster, AVROTROS, has just revealed the artists for Eurovision Song Contest 2017 in Kyiv: O'G3NE. The girl group O'G3NE has been internally picked among several artists.
In the coming months AVROTROS and O'G3NE will work on the Eurovision song for O'G3NE. The song is expected to be revealed in the beginning of 2017.
The Netherlands has internally selected both singer and song for Eurovision for the past four years.
It is amazing that, ten years after having taken part in the Junior Song Contest, we are going to have the opportunity to represent the Netherlands yet again. We are extremely proud that AVROTROS is putting its faith in us and we are really looking forward to this adventure. After the Junior Song Contest and winning The Voice of Holland, this is another highlight in our career. We are going to do everything we can to make our country proud.Lisa, Amy and Shelley, from O'G3NE
Eric van Stade, Managing Director of AVROTROS: "In recent years, we have worked with some highly experienced artists, who already had a proven track record. This has made sure we are once again an important player at this contest. We are continuing this trend with O'G3NE. There's no doubting the fact that the ladies are the clear favourites of fans and viewers to represent our country. Their huge fan base, with almost 100,000 followers on Facebook and Twitter and millions of views on YouTube, shows how much people love the trio. We are convinced that Europe will be bowled over by the beautiful voices of these three sisters."
O'G3NE
O'G3NE is a Dutch girl band made up of the three sisters Lisa, Amy, and Shelley Vol (Amy and Shelley are twins). The O stands for their mother's blood type and G3NE stands for the gene they share since they are sisters. They represented Netherlands at Junior Eurovision Song Contest 2007 with the song "Adem In, Adem Uit). In 2014 they won the fifth season of The Voice of Holland, and became the first trio in the world to win The Voice.
Homepage: og3ne.com
Facebook: @OG3NE
Twitter: @og3ne
Instagram: @og3ne
The Netherlands is historically one of the 10 most successful Eurovision countries. They have participated in Eurovision Song Contest 57 times since their debut in 1956, with four victories:
Since 1975 the best result for Netherlands was in 2014, when The Common Linnets ended second with the song "Calm After The Storm". They ended last in the contest 5 times: 1958, 1962, 1963, 1968 and 2011. Since the introductions of Semi-finals in 2004, they only qualified for the Grand Final 4 out of 13 times.