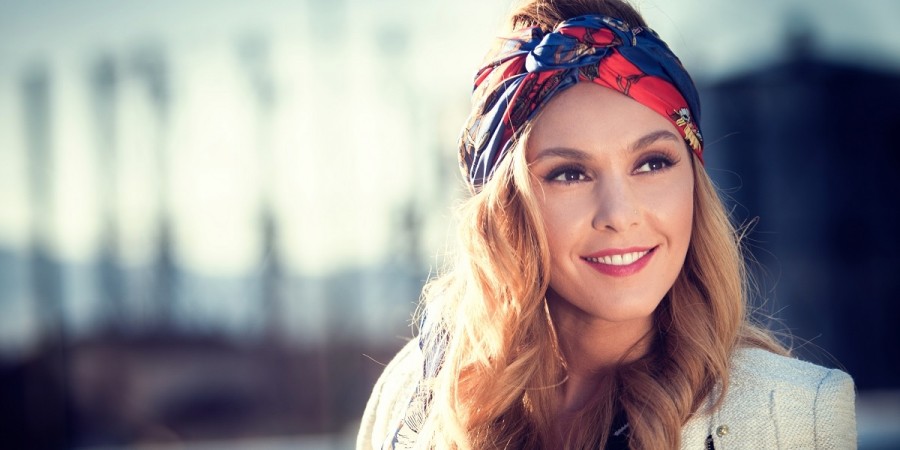 CYPRUS
Cyprus: Tamta to Eurovision 2019 with "Replay"
Confirmed: Tamta will represent Cyprus at Eurovision Song Contest 2019 with the song "Replay"
After weeks of rumors the Cypriot broadcaster CyBC has now confirmed that it is the Georgian-Greek singer Tamta who will represent Cyprus at Eurovision Song Contest 2019 in Tel Aviv.
Her song is called Replay, and is written by a hit team of composers:
The Stage Director for Tamta's Replay will be the internationally acclaimed artistic director and choreographer Sacha Jean-Baptiste, who has lots of Eurovision experiences in her portfolio as Stage Director: Australia 2018: We Got Love, Bulgaria 2018: Bones, Cyprus 2018: Fuego, Australia 2017: Don't Come Easy, Bulgaria 2017: Beautiful Mess, Armenia 2017: Fly With Me, Georgia 2017: Keep The Faith, Cyprus 2016: Alter Ego, Georgia 2015: Warrior, Russia 2011: Get You.
Tamta's song "Replay" will be released in the coming months.
Tamta
Tamta Goduadze (თამთა გოდუაძე / Τάμτα Γκοντουάτζε) was born and raised in Tbilisi, Georgia, and the last 15 years she and her family have been living in Athens, Greece.

She has been singing since she was only 5 year's old, and participated in children's music groups while taking classes in piano and ballet.
In 2004 she participated in the Greek TV show Super Idol, where she finished 2nd. After Super Idol she achieved major success and became an established name in the Greek music industry.
In 2006 she released her first album, titled "Tamta", with huge success and later that same year she appeared at the Mad Video Music Awards together with Mihai Traistariu where they sang Mihai's Eurovision hit Tornero. Since then she had lots of performances both on TV and at concerts, and has released several albums and singles.
Tamta is not completely new to Eurovision Song Contest. In 2007 Tamta tried to represent Greece, but finished 3rd in the Greek final with the song "With love".
Tamta was a judge in the Georgian X Factor in 2014, 2015 and 2018, and in the Greek X Factor in 2016 and 2017.
Since Cyprus debuted in Eurovision Song Contest in 1981, the country has not yet managed to win in any of the 35 times the country has participated. Cyprus came close to win in 2018 when Eleni Foureira finished 2nd with Fuego, the best result so far.
Since the introduction of the semi-finals in 2004, Cyprus has qualified for 8 out of 14 Grand Finals.