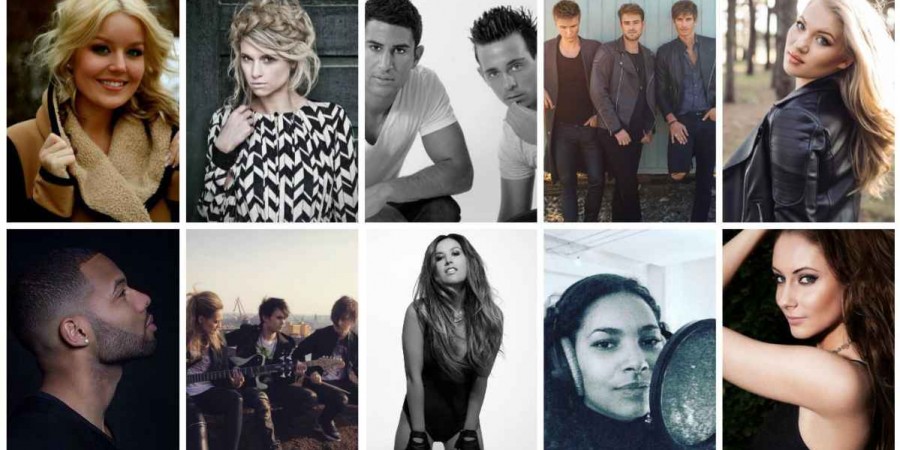 DENMARK
Denmark: Songs for MGP 2016 leaked on Spotify
The ten songs for this year's Dansk Melodi Grand Prix have accidentally been leaked on Spotify 16 days before the official presentation. Watch the ten artists and songs for MGP 2016 here
Update 1 February 2016:
Running order for Melodi Grand Prix 2016

Last year, the artists and songs for Finland's "Uuden Musiikin Kilpailu 2015" were leaked on Spotify, and this year the same thing has accidentally happened to the Danish songs for Dansk Melodi Grand Prix 2016.
The head of entertainment at Danmarks Radio (DR), Jan Lagermand Lundme, explains: »It went wrong because there was an employee at Sony, who accidentally wrote 2015 instead of 2016 in the album codes to Spotify.«
MGP 2016 artists and songs
Running order

David Jay – "Rays of Sunlight"
Simone – "Heart Shaped Hole"
Bracelet – "Breakaway"
Sophia Nohr – "Blue Horizon"
Veronicas Illusion – "The Wrong Kind"
Lighthouse X – "Soldiers of Love"
Kristel Lisberg – "Who Needs a Heart"
Jessica – "Break it Good"
Muri & Mario – "To Stjerner"
Anja Nissen – "Never Alone"
The producer and X-factor-judge "Cutfather" had the responsibility to choose the 10 songs and artists that will compete for the ticket to Stockholm 2016. Dansk Melodi Grand Prix 2016 will take place in Horsens on 13 February 2016.
Familiar faces
Among the participants is Simone, who back in 2004 won the Danish talent-show "The Stage is Yours" (Scenen er din), and have been participated in Dansk Melodi Grand Prix in 2010 and 2014. This year, she will sing the song "Heart Shaped Hole".
Muri & Mario had a huge hit in Denmark with the song "Hun tog min guitar", and two other artists have previously participated in the Danish X Factor: Sophia Nohr (X Factor 2015) and Kristel Lisberg (X Factor 2012).
The Danish-Australian girl Anja Nissen won the Australian "The Voice" in 2013, and is competing in MGP 2016 with the song "Never Alone".
Denmark has been participating in Eurovision Song Contest 43 times. Since its debut in 1957, Denmark has won the contest 3 times:
• 1963: Dansevise
• 2000: Fly On The Wings Of Love
• 2013: Only Teardrops
Worst result was in 2002 (last). Since the introduction of the Semi-finals in Eurovision in 2004, Denmark has qualified for the Grand Final 9 out of 12 times.