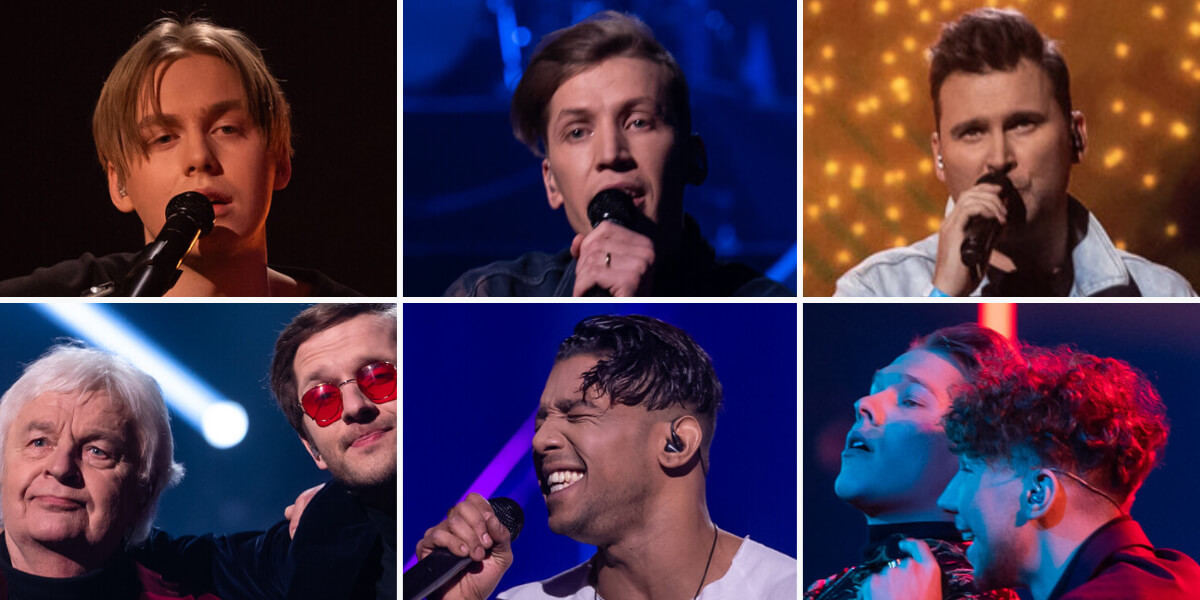 ESTONIA
Eesti Laul 2021: Here are the first six finalists
Here are the results of the first semi-final of the Estonian selection for Eurovision Song Contest 2021: Eesti Laul
Tonight Estonia kicked off its national selection with Semi-final 1 of Eesti Laul 2021. The Semi-finals are held in Tallinn, for the first time since 2018 due to the current pandemic restrictions. Opposed to previous years, no audience will be allowed. The shows are hosted by Tõnis Niinemets and Grete Kuld.
Twelve artists will take part in both Semi-finals but only six on each night will proceed to the final of Eesti Laul to be held 6 March 2021.
Eesti Laul 2021 – Semi-final 1 Result
First round of voting
Voting
50% jury
50% televoting
Second round of voting
There were two rounds of voting:
1st round: 4 qualifiers determined by 50/50 jury/televoting
2nd round: 2 qualifiers determined by 100% televoting
Eesti Laul 2021 – Semi-final 1 Qualifiers
Beebiloust and Elina Born feat. Villemdrillem performed in the first Semi-final interval acts slot. Elina represented Estonia together with Stig Rästa in 2015 with "Goodbye To Yesterday".
Eesti Laul 2021
Eesti Laul 2021 will be the thirteenth edition of the Estonian national selection Eesti Laul, which will select Estonia's entry for Eurovision Song Contest 2021.
18 February 2021: Semi-final 1
20 February 2021: Semi-final 2
6 March 2021: Final
12 songs will compete in each of the Semi-finals, and half of them will proceed to the final, held on 6 March 2021.
In both Semi-finals, there will be two rounds of voting: A combination of votes from a professional jury and the public televoting (50/50) will decide the first four qualifiers. In the second round of voting, public televoting will solely determine the fifth and sixth qualifier.
In the Final of Eesti Laul 2021 the winner will be selected over two rounds of voting: The first round will select the top three songs via 50/50 jury/televoting, whilst the second round (Superfinal) will determine the winner solely by public televoting.
Estonia has participated in Eurovision Song Contest 25 times by now, first in 1994. Estonia has participated every year, except 1995. Estonia has managed to qualify to the grand final only 7 out of 16 times.
Estonia has won just once, in year 2001 with the song "Everybody" performed by Tanel Padar and Dave Benton and 2XL.