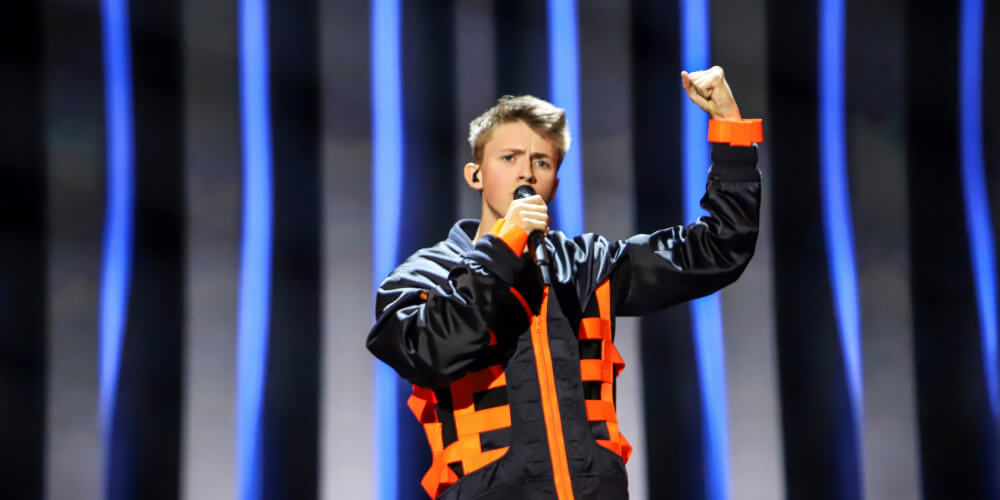 BELGIUM
Eliot from Belgium about Eurovision 2019: "I would change everything"
Interview: Not qualifying for the Grand Final at this year's Eurovision Song Contest doesn't stop Eliot from wanting to go back to the contest. Eliot reveals he may have felt a little bit "too comfortable" with his Eurovision 2019 song, and admits he would change everything about his perfomance
The hopes were certainly relying on Eliot and his song Wake Up, penned by the same person who wrote the 2017 top 5 hit, City Lights. In the end, that didn't help the Belgian singer get a spot at the Grand Final of Eurovision Song Contest 2019.
"Wake Up" ended up ranking 13th in Semi-final 1, leaving Belgium out of the Grand Final for a second year in a row. Going back to May 2019 and to those two crazy weeks in Tel Aviv, Eliot chooses to remember it in a positive way:
– Of course I wanted to go to the final but as I said to myself: "This is already a good experience. A lot of people don't have this chance". Eliot goes on:
– I am very grateful for the experience and I am taking all the positive things I can out of these two weeks and reflecting in a new single I am releasing later this year.
That's right. Despite the fact that the Belgian singer has disappeared from the map – musically – after Eurovision, it doesn't mean he has stopped his ambitions. Right after Eurovision, Eliot jumped into the studio and has been recording and writing since then:
– After Eurovision, we went back to Belgium and started working on a new EP. I am hoping it will be out before the end of the year. It will feature four or five songs.
I felt a little bit too comfortable
Eliot's Eurovision song was penned by Pierre Dumoulin, the same person who wrote Blanche's entry "City Lights" from Eurovision 2017 also defending the Belgian flag. Having this in mind, the singer says:
– I do think I felt a little bit too comfortable having that in mind.
In previous interviews, Eliot stated multiple times he was friends with Blanche. How did she react to his non-qualification?
– She was a bit... Disappointed. We all wanted the song to make it through.
With such a great team and example behind, what could have possibly gone wrong?
– There were some things I would have done differently. Today I would have changed my outfit.
As I continue with a new question, Eliot add:
– Oh! And the drums.
I ask him: So you would change your entire performance?
– Yes! What would you change?, he asks me.
He catches me off guard but I end up complimenting the performance and the effort as there was obviously an investment coming from Belgium in an attempt to qualify.
I would definitely come back
Let's move on. Eurovision seems like one time experience but not for all. Ask Eliot:
– I would definitely come back to Eurovision. My song was great but I would go with something different because I didn't compose it and also because I am into calmer songs.
That begs the question: What Eurovision Song Contest 2019 song would've you liked to perform instead?
– Netherland's Arcade or Slovenia's Sebi.
Belgium has been participating 61 times in Eurovision since the beginning in 1956.
They won the contest in 1986 (Sandra Kim – J'aime La Vie), but finished last 8 times (two of them with Nul Points).
Since the introductions of the Semi-finals in 2004 Belgium qualified for the Grand Final 6 out of 16 times (In 2010 they even came first in Semi-final 1). The last 5 years Belgium had two top-4 placements and one in top-10.