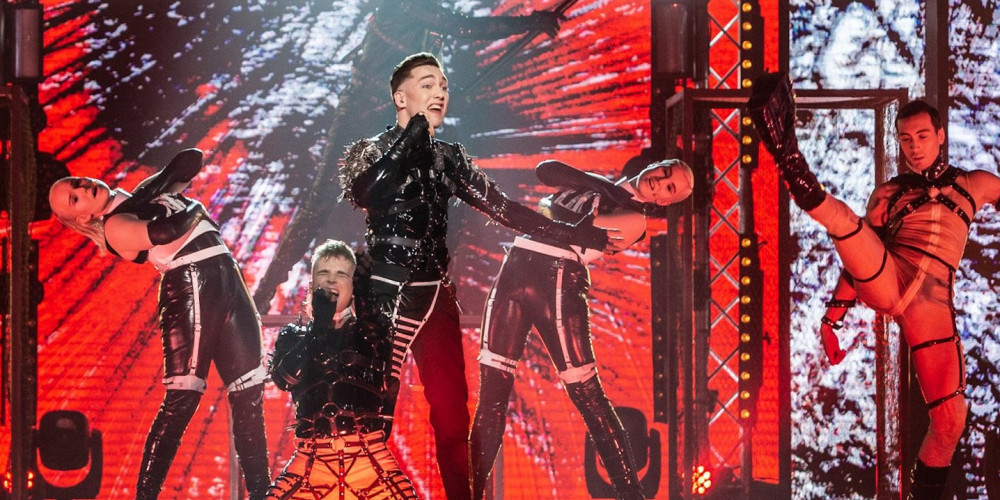 ICELAND
Europe Will Crumble! Hatari from Iceland announces European Tour
The Icelandic band Hatari has just announced an European Tour that will take place next year. The first show of the "Europe Will Crumble" serie of concerts will take place in Norway in January 2020
Hatari was one of the most controversial acts of this year's Eurovision. Nothing about them was usual pop: Their sound was one of a kind in the competition, their looks were filled with leather and symbolism and their goal of taking capitalism down was kept until the very end.
Though controversial and not loved by everyone, Hatari made Iceland return to the show's Grand Final with "Hatrið mun sigra" and even finished top 10.
All of that together popularized their name and the band is now ready to take Europe by storm with a 2020 European Tour. "Europe Will Crumble" gives the name to the shows that will stop in 18 European cities.
The tickets will go on sale this friday (19 July 2019) and the first show will happen in Oslo on 26 January 2020. The final show is scheduled to take place in Paris on 2 April 2020.
Who is Hatari?
The Icelandic band that is better known for releasing techno, industrial and punk rock and are from Reykjavík. Hatari consists of Klemens Nikulásson Hannigan, Matthías Tryggvi Haraldsson and Einar Hrafn Stefánsson.
Their public image incorporates elements of anti-capitalism and BDSM-inspired attire.
During their Eurovision journey, Hatari made headlines with a number of political statements over the Israeli occupation of Palestine. The peak of the controversy happened when Iceland's televote score was announced at the end of the final and its members held up banners displaying the flag of Palestine.

Iceland's debut in Eurovision Song Contest was back in 1986, and has been participating 32 times since.
Best result are two second-places with Yohanna in 2009 and Selma in 1999.
Since the introduction of Semi-finals in 2004 Iceland qualified to the Grand Final 9 out of 16 times.
Iceland is the only Northern European country that has yet to win the Eurovision Song Contest.