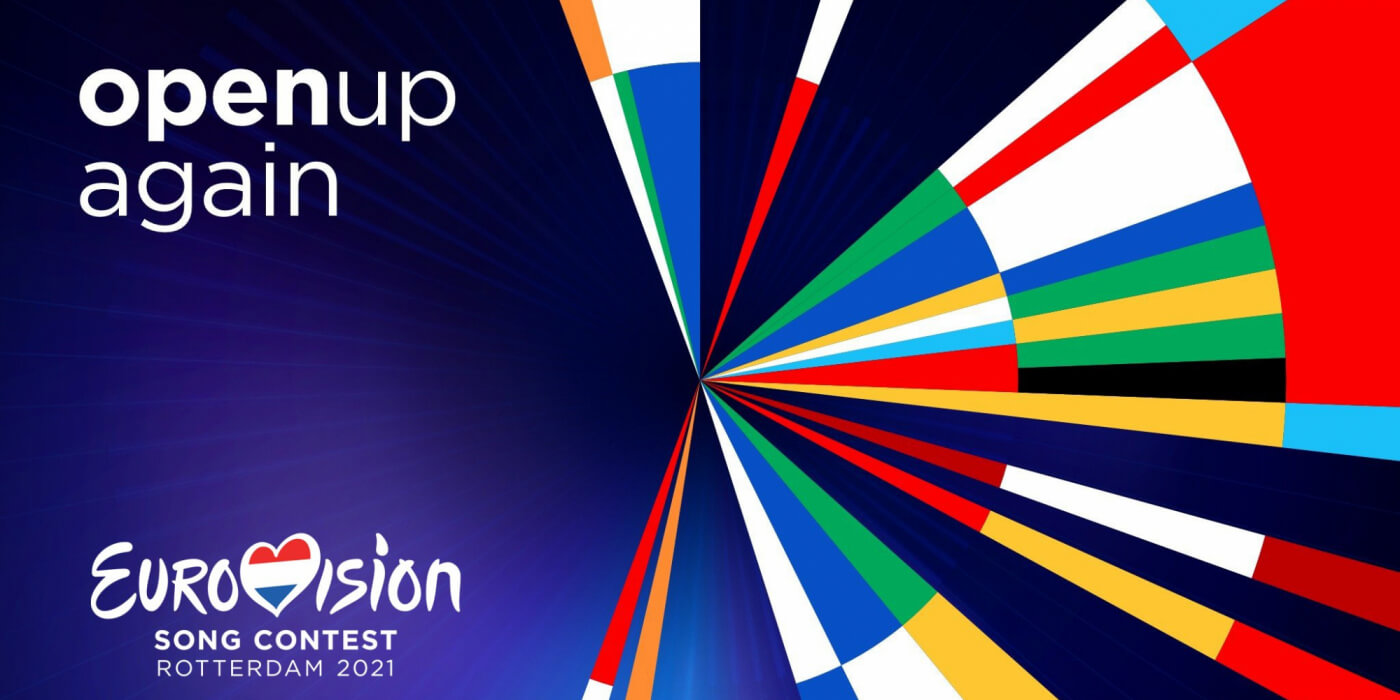 ROTTERDAM 2021
Eurovision 2021: Logo, stage, slogan and hosts will remain the same
More details about Eurovision Song Contest 2021 have been revealed. The logo, stage, slogan and hosts will be the same as planned for Eurovision 2020
Following the announcement from the European Broadcasting Union and Dutch Broadcasters NPO, NOS and AVROTROS on the 4 possible hosting scenarios, more details about the event itself were revealed.
Logo and Slogan
During the same announcement it was revealed that the both the Logo and Slogan "Open Up" will remain the same for Rotterdam 2021.
Sietse Bakker, the Executive Producer Eurovision Song Contest 2021 had said when originally unveiled in 2019 that the the slogan "Open Up" was originally intentionally incomplete when it was chosen for Eurovision 2020. He had continued to say that the slogan will give the opportunity to fans and complete it in their own unique way. The slogan reflects the spirit of our times. It also invites people to open up to others, to different opinions, each other's stories and of course to each other's music.
Stage Design
During the same press event, it was confirmed that the stage planned for 2020 will be used for Eurovision 2021 in Rotterdam.
Sietse Bakker, Executive Producer of Eurovision Song Contest 2021, says:
– The stage will be carried over to next year because that was already prepared. Apart from that, a lot depends on what is possible at that time, on the availability of all those involved and on what fits the spirit of 2021.
The stage is designed by Florian Wieder – who also designed the stage for Eurovision 2011, 2012, 2015, 2017, 2018 and 2019. The stage is described as "Flat, minimalist and modern".
Rotterdam Hosts
Once again, Chantal Janzen, Edsilia Rombley and Jan Smit will return as hosts for the 2021 event. They were set to host Eurovision 2020 but presented the alternative show, Eurovision: Europe Shine A Light in May. Nikkie de Jager, who should have been the "online host" last year, will join the trio as host on stage.
Change in Rules
It was previously announced by the EBU that a new rule would be set for the Eurovision Song Contest 2021. This rule was related to the live backing vocals, which will be banned in 2021 as a trial.
According to the EBU, the idea behind the change is to offer participating broadcasters the possibility to explore new creative ideas and to be able and travel with a smaller delegation for 2021.
It also allows songwriters and producers to present their work as close as possible to their original composition and, importantly, ensures the Contest moves with the times.
A full breakdown of announcements in relation to Eurovision 2021 can be found here but more details will be unveiled by the EBU in the coming months.