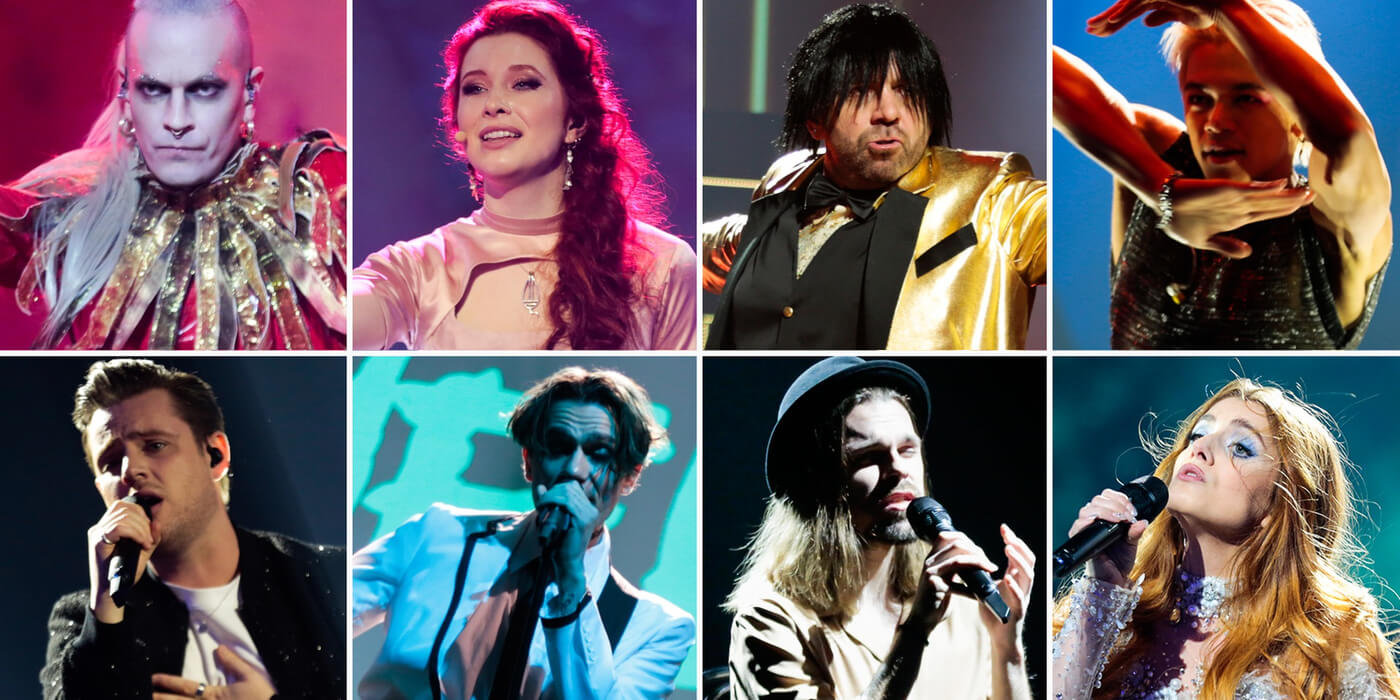 GERMANY
Germany: Here are the artists competing in Unser Lied Für Liverpool 2023
Germany has narrowed it down to eight artists to possibly represent the country at Eurovision this year. Like last year, they'll be using a national selection to choose the artist and song
After last year's disappointing last-place result, German broadcaster NDR announced they'd be using Unser Lied Für Liverpool to select who they'll send to Liverpool to represent the country at the Eurovision Song Contest 2023. With this method, Germany is hopeful one of these songs will secure them their best result since 2018.
In the show, a total of nine acts will compete. Broadcaster NDR has revealed the first eight of those acts, which have been selected by both the broadcaster's Eurovision Song Contest team, as well as an advisory panel of national and international music experts. The 9th act will be selected via TikTok, from a shortlist of six.
Unser Lied für Liverpool
Lineup
UPDATE 3 MARCH 2023
Frida Gold withdrew from Unser Lied für Liverpool due to illness.
Until Friday, 3 February at 20:00 CET, TikTok users can vote for the 9th finalist among these six acts:

Betül
Leslie Clio
From Fall to Spring
Ikke Hüftgold
JONA
Mitchy Katawazi, André Katawazi, NASHUP
TikTok users can vote for their favorit song once per day. The 9th song will be revealed live on 4 February at 18:00 CET in "Alles Eurovision" on eurovision.de.
The 9th finalist will be announced on 4 February 2023. After the announcement is made, we'll open our poll: Who should win Unser Lied für Liverpool?
Unser Lied für Liverpool will be broadcast live on 3 March 2023 from Cologne with the legendary Barbara Schöneberger as the host.
The winner of Unser Lied Für Liverpool will automatically qualify for the Grand Final of Eurovision 2023 due to the fact that Germany is part of the Big 5; meaning they are one of the top financial contributors to the European Broadcasting Union (EBU).
Germany in the Eurovision Song Contest
Germany is a grand old country in the Eurovision Song Contest. They have participated 65 times since the beginning in 1956.
The only year Germany didn't participate was in 1996. Prior to the competition in 1996, 30 countries had signed up for participation, so the EBU had to make a selection. Judges from the participating countries made a secret vote, where the top-22 songs qualified. During this vote, the judges only listened to, but didn't watch, the contestants. This turned out to be highly unpopular, and it was also the only time this method was used. The result of the vote was that Germany was ruled out. This was the first and only time Germany didn't participate in the Eurovision Song Contest.
Germany's best results are two victories: in 1982 (Nicole - "Ein Bißchen Frieden") and 2010 (Lena - "Satellite"). Their worst results are eight last place finishes. Germany is a member of the "Big-5," which means they don't have to go through the Semi-final round and are automatically qualified for the Grand Final. They are also a member of "Club Nul Points," with zero points in 1964, 1965 and 2015.