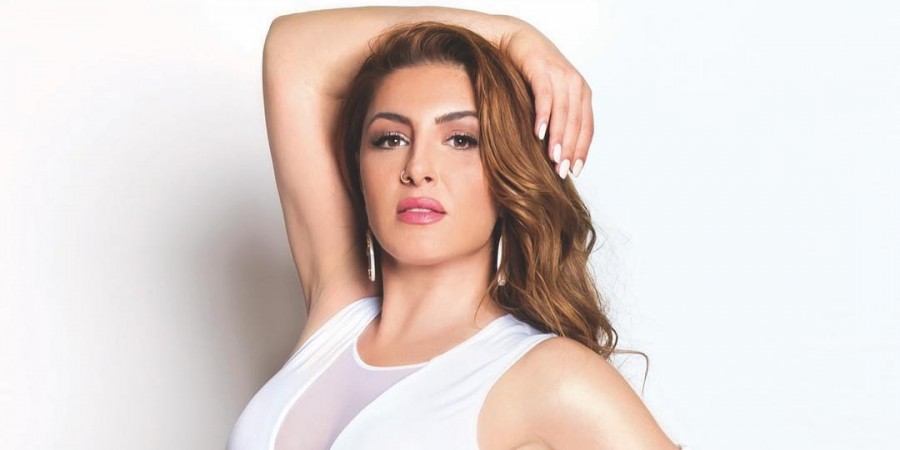 GREECE
Helena Paparizou explains why she didn't represent Cyprus in Eurovision 2018
Former Eurovision winner tells the truth why she declined the offer to sing 'Fuego' in the Eurovision Song Contest 2018 in Lisbon
Everyone remembers Helena Paparizou in Eurovisision Song Contest 2001 with her entry Die For You along with the band "Antique" (3rd place with 147points). Four years later she represented Greece again winning the Eurovision Song Contest 2005 with her song My Number One (1st with 230 points). In 2014, she tried her luck again but this time for Sweden finishing 4th place in Melodifestivalen (Swedish national final) with her song Survivor.
Last January, RIK made a proposal to My Number One artist to return for Eurovision 2018 with an ethnic pop song composed by Alexander "Alex P" Papaconstantinou. In an interview with a Greek magazine "Downtown", Helena Paparizou was asked why she didn't accept to represent Cyprus in the Eurovision Song Contest 2018. She explains:
I loved the song from the very beginning – of course, it has been written by my favorite, Alex Papakonstantinou, with whom we already cooperating with Antique. I just felt that it was not what I had to do at this moment in my life. This. So simple…Eleni was amazing, I admired her! She could – and should – come out first! I was out of Athens with my husband, we had ordered in the room, we saw Eurovision both of us and it was a pity! I woke the tourists out of my joy, made an amazing look! And did you finally see? It was better that Eleni went and I did not go. She was absolutely perfect!Helena Paparizou
In a previous interview, the Eurovision 2005 winner stated that she has always been a fan of the contest and would consider a comeback if she feels prepared and has the right song.
The Eurovision chapter hasn't closed for me yet
The demo version of Fuego was sung by Helena Paparizou but later it was offered to Eleni Foureira.
Do you think that Helena Paparizou would have been a better choice?
You can listen to Helena's version of Fuego here:
Greece started its Eurovision adventure back in 1974, and has been participating in the contest 39 times until now. They won Eurovision Song Contest in 2005 with the song "My Number One" performed by Helena Paparizou. Since the victory they have been very successful in Eurovision.
Greece has qualified for the Grand Final 13 out of 15 times (only missed the Grand Final in 2016 and 2018). Well done Greece! Since 2004 they have finished in top-10 nine out of 15 times. They never finished last in the contest.
Since Cyprus debuted in Eurovision Song Contest in 1981, the country has not yet managed to win in any of the 35 times the country has participated. Cyprus came close to win in 2018 when Eleni Foureira finished 2nd with Fuego, the best result so far.
Since the introduction of the semi-finals in 2004, Cyprus has qualified for 8 out of 14 Grand Finals.