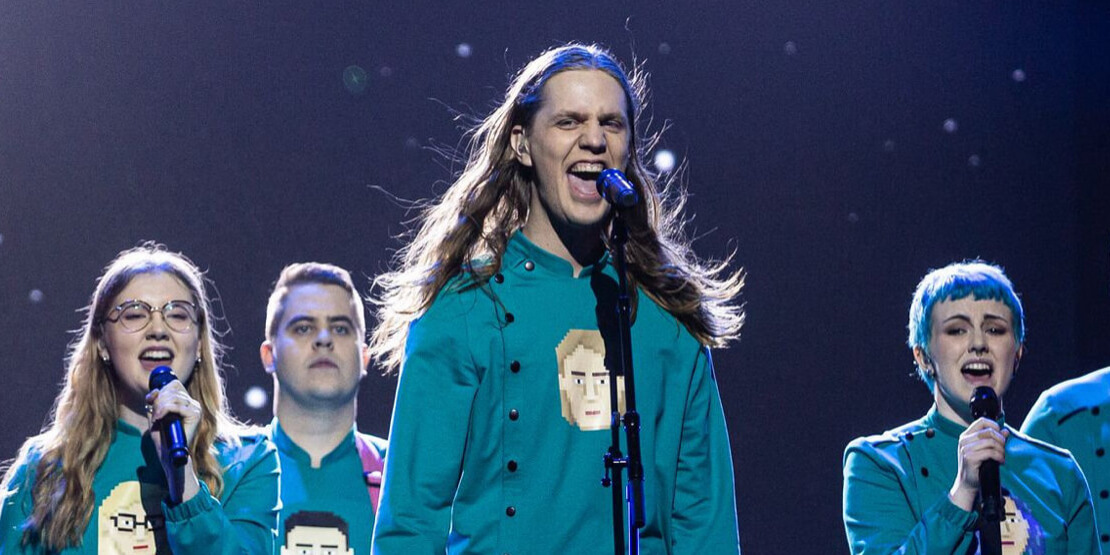 ICELAND
Iceland: Daði & Gagnamagnið for Eurovision 2021
Daði Freyr has just announced that he will be back for Eurovision 2021 along with his group Gagnamagnið – No Söngvakeppnin 2021
Daði & Gagnamagnið were not only one of the favorites to win Eurovision 2020 – cancelled due to the coronavirus outbreak – according to the bookmakers but even went on to win several alternative Eurovision 2020 shows around the world.
Even without the Eurovision push, Think About Things went on to become a top 3 hit in Ireland and a moderate hit in the United Kingdom.
All of this conjuncture would make it likely that the Icelandic broadcaster RÚV would opt out for their national selection – Söngvakeppnin – to give yet another chance to the singer and his group. Especially taking in consideration that the lead singer, Daði Freyr, had already confirmed he would not take part in the Icelandic national selection again.
Well, it did happen! The singer has made it official through social media that Daði & Gagnamagnið will be the country's representatives for Eurovision 2021 in Rotterdam.
Right and fair
Skarphéðin Guðmundsson, program director at Icelandic broadcaster RÚV, is pleased that Daði Frey has accepted the invitation to represent Iceland at Eurovision 2021:
– Daði won Söngvakeppnin 2020 with distinction and the reception of the Icelandic song has never been so good. We are therefore very happy and proud to be able to send this great musician and his people [to Eurovision] as was intended last time.
Many things had to be considered, and after much thought, the broadcaster felt that this was the only right thing to do:
– Not least in light of the unprecedented situation that arose this year that no Eurovision Song Contest was held for the first time in history. We thought it was both right and fair.
Daði & Gagnamagnið were going to represent Iceland in Eurovision 2020 with the song "Think About Things".
Daði & Gagnamagnið
The group Daði & Gagnamagnið tried their luck in Söngvakeppnin 2017, but was knocked out by Svala's Paper.
Gagnamagnið consists of:
Daði Freyr Pétursson (lead singer)
Árný Fjóla Ásmundsdóttir
Sigrún Birna Pétursdóttir
Hulda Kristín Kolbrúnardóttir
Stefán Hannesson
Jóhann Sigurður Jóhannsso
Iceland's debut in Eurovision Song Contest was back in 1986, and has been participating 32 times since.
Best result are two second-places with Yohanna in 2009 and Selma in 1999.
Since the introduction of Semi-finals in 2004 Iceland qualified to the Grand Final 9 out of 16 times.
Iceland is the only Northern European country that has yet to win the Eurovision Song Contest.