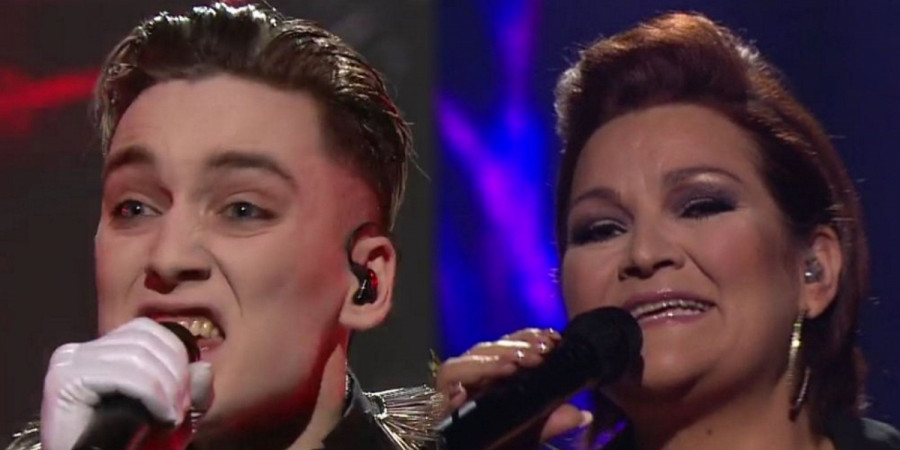 ICELAND
Iceland: First semi-final of Söngvakeppnin 2019
Icelandic broadcaster RÚV held the first semi-final of Söngvakeppnin 2019. Hatari and Hera Björk qualified for the final
Iceland failed to qualify to the Grand Final the last four years, but this year they want to change that! The Icelandic broadcaster RÚV held the first semi-final of Söngvakeppnin 2019 tonight at Háskólabíó venue in Reykjavik.
The five artists who competed tonight were narrowed down to just two finalists: The industrial bdsm-costume dressed band Hatari and the former Eurovision competitor for Iceland Hera Björk. Hera represented Iceland in the Eurovision Song Contest in 2010 singing the song Je Ne Sais Quoi.
RÚV has the option to award a wildcard to the final.
Five more songs will compete next Saturday, including another former Eurovision star, Friðrik Ómar, who sang the song This Is My Life in the Eurovision Contest in 2008.
All the songs will be performed in Icelandic language in the Semi-finals. In the final it's optional for each singer if he/she will perform the song in Icelandic or in English.
Söngvakeppnin 2019 – Semi-final 1 results
Hatari – "Hatrið mun sigra"
Hera Björk – "Eitt andartak"
Kristina Skoubo Bærendsen – "Ég á mig sjálf"
Þórdís Imsland – "Nú og hér"
Daníel Óliver – "Samt ekki"
Söngvakeppnin 2019
Söngvakeppnin 2019 consists of two semi-finals and one final. The semi-finals will be held in Háskólabíó and the final in Laugardalshöll.
Semi-final 1: 9 February 2019
Semi-final 2: 16 February 2019
Final: 2 March 2019
10 songs have been picked to compete in Söngvakeppnin 2019 – Five songs for each Semi-final. Two songs from each Semi-final will qualify to the Final, decided by a combination of public votes and an expert judging panel.
RÚV has the option to award a wildcard to a fifth finalist.
In the Final of Söngvakeppnin 2019 a ten-person, international panel of expert judges will give their opinions and their points, alongside the public vote and select two songs for the Super Final. The two super finalists will keep their points from the first voting and will perform their songs again. A second round of voting will decide the winner.
All three shows will be broadcast live on RÚV.
Iceland's debut in Eurovision Song Contest was back in 1986, and has been participating 31 times since. Best result are two second-places with Yohanna in 2009 and Selma in 1999.
Since the introduction of Semi-finals in 2004 Iceland qualified to the Grand Final 8 out of 15 times – the last four years the Grand Finals were without Iceland.
Iceland is the only Northern European country that has yet to win the Eurovision Song Contest.