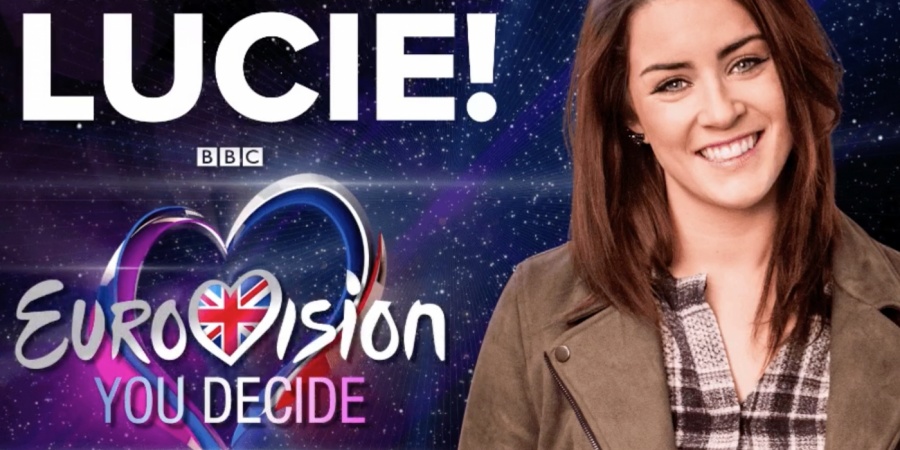 UNITED KINGDOM
Lucie Jones will represent the UK in Kyiv
Tonight the UK decided which of the 6 competing songs would represent the United Kingdom in their national final "Eurovision: You Decide", with the glorious Lucie Jones winning the privilege of singing her song "Never Give Up on You" at Eurovision Song Contest 2017 in Kyiv, Ukraine
A judging panel consisting of "Strictly Come Dancing's" Bruno Tonioli, vocal coach as well as 2016 British Eurovision Jury chairperson CeCe Sammy, and 2000's pop-disco star Sophie Ellis-Bextor determined 50% of the final result, with the other 50% decided through a national televote.
The song "Never Give Up on You" is written by Emmelie de Forest (Denmark 2013), The Treatment and Laurie Martin (Lyrics: "Never Give Up on You").
See how Emmelie reacted when she realised her song won:
Eurovision: You Decide 2017
running order
Holly Brewer – "I Wish I Loved You More"
Danyl Johnson – "Light Up the World"
Lucie Jones – "Never Give Up on You"
Olivia Garcia – "Freedom Hearts"
Nate Simpson – "What Are We Made Of"
Salena Mastroianni – "I Don't Wanna Fight"
The Eventim Apollo in Hammersmith alit with host Mel Giedroyc who ushered in guest performances from Eurovision 2009 winner Alexander Rybak with his song "Fairytale" and band "The Vamps". Lucie Jones beat out other favorites in the show for the ticket to Kyiv including Olivia Garcia's "Freedom Hearts", a fiercely contending song.
Interval acts: Alexander Rybak and The Vamps
The BBC's official entrant into this year's Eurovision will be hoping to revive the United kingdom's chances at the song contest, with recent years proving to be a struggle for the otherwise successful country. Lucie Jone's victory follows Joe and Jake's win last year, with their overall position in the final being 24th out of 26.
United Kingdom has participated in Eurovision Song Contest 59 times since 1957. United Kingdom only skipped the contest two times: 1956 and 1958. They have won Eurovision five times:

...and finished in 2nd place 15 times! They only came last one time (2003), where they also entered the Club Zero.
United Kingdom is a member of "Big 5", so they don't have to go through the Semi-final qualifications, but are automatically qualified for the Grand Finals.