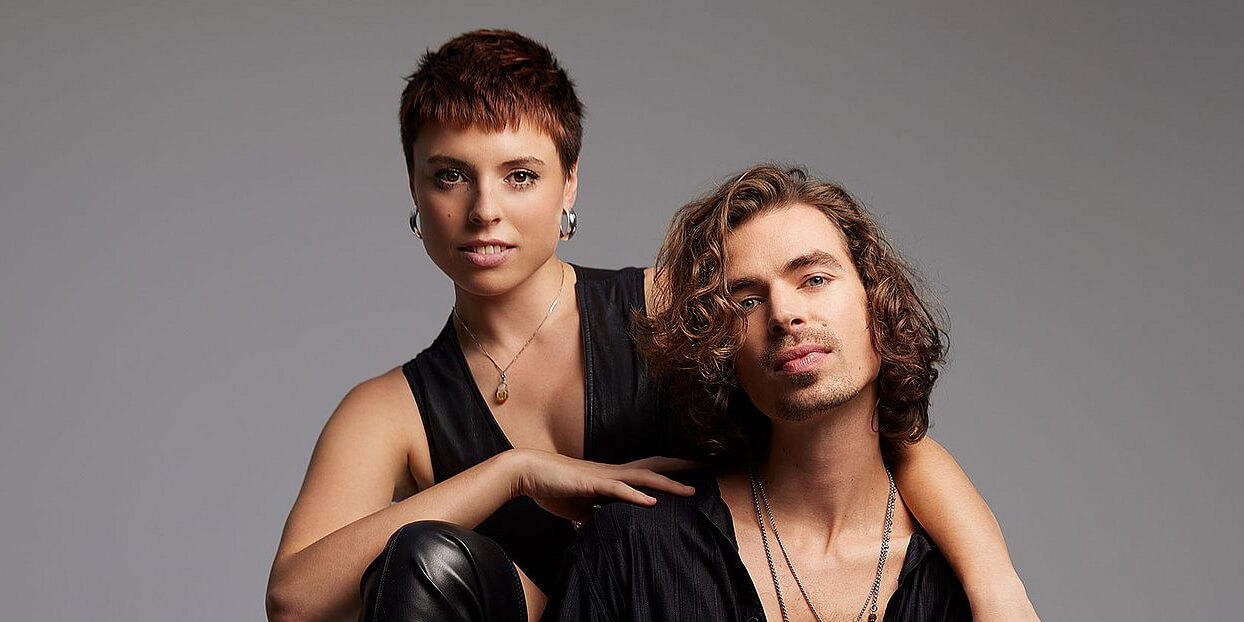 NETHERLANDS
Mia Nicolai & Dion Cooper to represent the Netherlands at Eurovision 2023
Mia Nicolai & Dion Cooper will be representing the Netherlands at Eurovision 2023. The duo has written the song yet to be released with Eurovision winner, Duncan Laurence
Dutch broadcaster AVROTROS has officially made their decision on who will go to Liverpool to represent the Netherlands at Eurovision 2023.
Mia Nicolai & Dion Cooper have been selected internally by a selection committee, and were announced as the representatives during a morning radio show.
The song isn't out yet. Nevertheless, we know the two singers wrote the song, along with Duncan Laurence (Netherlands 2019) and Jordan Garfield.
The two artists have already expressed their enthusiasm in a joint statement:
– The Song Contest is the stage where people can see what you have to offer as an artist. After all these years of hard work translating our feelings into music, this is a great opportunity to tell our story on such a large scale.
– It feels fantastic and a little unreal that the AVROTROS selection committee has chosen our song, but we're ready to share something really positive with Europe.
Eric van Stade, general director at broadcaster AVROTROS, speaking on behalf of the selection committee commented:
– We received a lot of songs this year, especially from young talent, which is a great development. Dion Cooper and Mia Nicolai are themselves unconventional young talents, as well as songwriters with a story to tell. The selection committee were, without exception, very positive about their song, in which their voices work together beautifully.
He also revealed a few hints about their song:
– Though we can't say too much now about the song, we can say it's a song that's distinctive, outspoken and meaningful, and we have no doubt it will stand out in a positive sense from the field of Eurovision contestants.
Mia Nicolai & Dion Cooper
Mia Nicolai was born and raised in Amsterdam, but moved to London in 2017 to dedicate her time to music and to her current career.
She's currently 21 years old, and identifies her music as Pop. She often plays in a band and performs at live venues.
As for Dion, he resembles the likes of Ed Sheeran or Shawn Mendes, and has been noticed by the Eurovision 2019 winner, Duncan Laurence, who actually co-wrote their upcoming entry.
It was just last year that Cooper released his debut EP and the lead single "Fire," which sparked interest within the Netherlands. He's currently signed to the monster label, Sony Music.
The Netherlands in the Eurovision Song Contest
The Netherlands has historically been one of the 10 most successful Eurovision countries.
They have participated in the Eurovision Song Contest 62 times since their debut in 1956, with five victories:
Since 1975, the best result for the Netherlands was in 2019, when Duncan Laurence finished first with the song "Arcade." They have come in last in the contest 5 times: 1958, 1962, 1963, 1968 and 2011. Since the introduction of the Semi-finals in 2004, they have qualified for the Grand Final 9 out of 18 times.