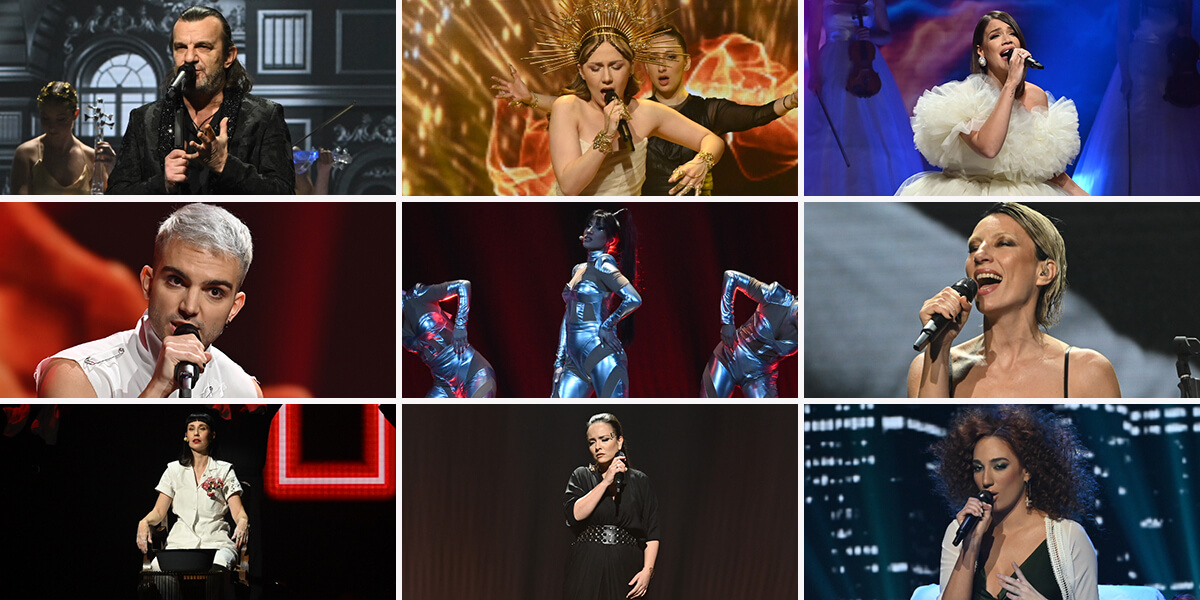 SERBIA
Serbia: Here are the first finalists of Pesma za Evroviziju 22
Nine songs qualified for the final of Pesma za Evroviziju. Those will return to the stage on Saturday for a chance of representing Serbia at Eurovision 2022
The first night of Serbia's brand new national selection format is a wrap.
Pesma za Evroviziju 22 aired live from Belgrade and featured 18 performances. Out of those, nine made the cut and will be performed again in Saturday's final.
The show was hosted by TV hosts Dragana Kosjerina and Jovan Radomir. TV host Stefan Popović and actress Kristina Radenković were in charge of the green room.
Hurricane from last year kicked off the show with a performance of "Loco Loco" and served as the interval act with performances of "Qele Qele", "Fuego", "Mata Hari" and "Molitva".
Pesma za Evroviziju 22​ – Semi-final 1
The result was decided 50/50 by the televote and the jury vote.
Pesma za Evroviziju 22
Pesma za Evroviziju 22 is Serbia's national selection for the Eurovision Song Contest 2022.
Overall, 36 songs will compete in two Semi-finals followed by a final to determine the winner:
3 March 2022: Semi-final 1
4 March 2022: Semi-final 2
5 March 2022: Final
All of the shows will take place in Belgrade and will be hosted by Dragana Kosjerina, Jovan Radomir, Stefan Popović and Kristina Radenković.
Serbia in Eurovision Song Contest
Serbia has been a part of Eurovision since 2007 except 2014, where they chose not to participate.
The best result was in their debuting year, where Marija Šerifović won the Eurovision Song Contest 2007 with the song Molitva.
Out of 13 participations they qualified for the Grand Final 10 times.