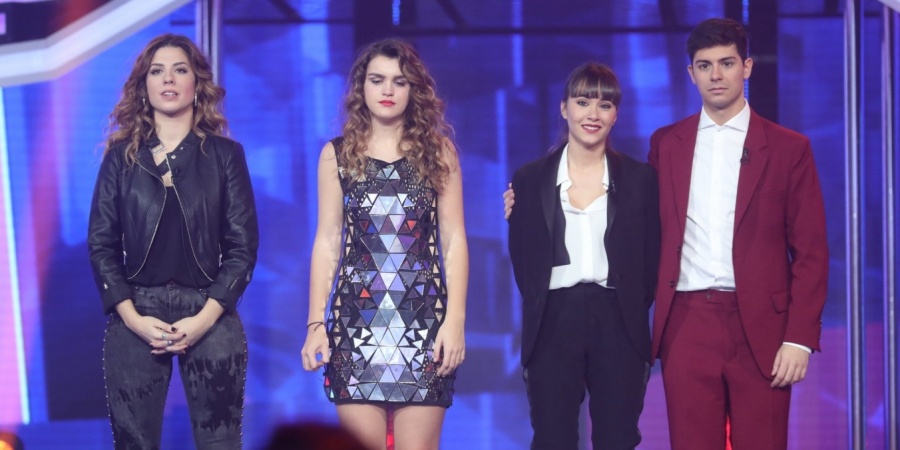 SPAIN
Spain 2018: First four Operación Triunfo finalists selected
Four of the five finalists in the Spanish talent show Operación Triunfo have been selected. The five finalists will also fight for the ticket to Eurovision 2018 in a special show
Four of the five finalists for Operación Triunfo in Spain have been selected. The fifth finalist will be selected by public televoting which will run from today until Monday 22 January 2018, where the last finalists will be announced.
Operación Triunfo – Finalists
Amaia: 40 points
Miriam: 36 votes
Alfred: 35 points
Aitana: 34 points
Competing for the fifth spot in the final:
Agoney: 33 points
Ana Guerra: 29 points
The songs will be released on 23 January 2018.
Operación Triunfo
Monday 22 January: Five finalists selected
Tuesday 23 January: Finalists' songs for Eurovision released
Monday 29 January: Operación Triunfo Eurovision Galla
The representative from Spain at Eurovision Song Contest 2018 will be selected among the five last standing artists in the talent show Operación Triunfo on TVE. A special show will feature the five finalists of Operación Triunfo performing new songs written by internally selected composers. The special show of Operación Triunfo is scheduled to take place on 29 January 2018. The Spanish representative at Eurovision 2018 doesn't have to be the winner of Operación Triunfo who will stand on stage for Spain at Eurovision Song Contest 2018 in Lisbon.
Operación Triunfo has been shown on Spanish TV every Monday evenings since the end of October 2017. Every week a contestant is eliminated from the show.
Operación Triunfo is broadcast live from Barcelona and hosted by Roberto Leal.
Spain has participated in Eurovision Song Contest 57 times since its debut in 1961. They have won twice, in 1968 (La, La, La...) and the folowing year, 1969 (Vivo Cantando).
Spain is a member of "Big-5", and therefore don't have to qualify for the Grand Final. Spain is also a member of the "club zero", because they have managed to get zero points (3 times!). They have ended last 5 times in Eurovision history, latest last year.
Best known song for Spain is probably the song "Eres Tú" from Eurovision 1973 (2nd place, only four points from victory).