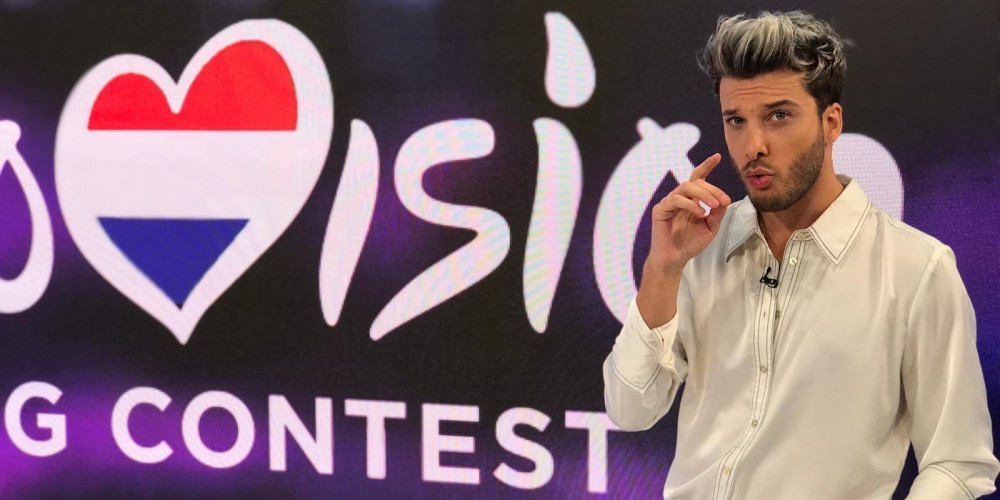 SPAIN
Spain 2021: Song selection to be held in February
The Spanish audience will be the one in charge of picking the song Blas Cantó will be singing in Eurovision 2021. A national selection will be held in February
Blas Cantó is set to represent Spain in Eurovision 2021 after last year's show got cancelled.
Last year's entry – "Universo"– was internally picked and not everyone approved the decision. With that being said, this year, Blas and RTVE (the Spanish broadcaster), will be giving the fans the opportunity to choose what song they want the Spanish singer to perform in Rotterdam:
– I want to know the opinion of the fans. They will have to choose between two different sides of me, explained Blas Cantó to eurovision.tv.
This suggests that there should be two songs up for competition in a national song selection that will be held in February and the final decision will be up to the public as the voting will be done through the RTVE Eurovision App, by phone call or by SMS.
The final date on when the national selection is happening is yet to be announced.
Blas Cantó
Blas Cantó Moreno (27) is a well-known name in Spain. The singer has been in the spotlight since a young age and has even won the fifth season of Spain's huge talent show, "Tu Cara Me Suena" (Your Face Sounds Familiar) in 2016/2017.
In 2011 he attempted to represent Spain at Eurovision Song Contest in Düsseldorf, together with the boy band AURYN and the song "Volver", but it was Lucía Pérez who won the Spanish ticket to Eurovision 2011 with Que Me Quiten Lo Bailao.
He also tried to represent Spain 15 years ago. It was for Junior Eurovision Song Contest 2004, where he finished 4th in the national final.
AURYN have since 2016 disbanded but Blas continued his singing career. Just in 2017, the Pop singer released his first solo single ("In Your Bed") and last year his first solo album, "Complicado" that reached the top spot of the Spanish album charts.
Spain has participated in Eurovision Song Contest 59 times since its debut in 1961. They have won twice, in 1968 (La, La, La...) and the folowing year, 1969 (Vivo Cantando).
Spain is a member of "Big-5", and therefore don't have to qualify for the Grand Final. Spain is also a member of the "club zero", because they have managed to get zero points (3 times!). They have ended last 5 times in Eurovision history, latest in 2017.
Best known song for Spain is probably the song "Eres Tú" from Eurovision 1973 (2nd place, only four points from victory).