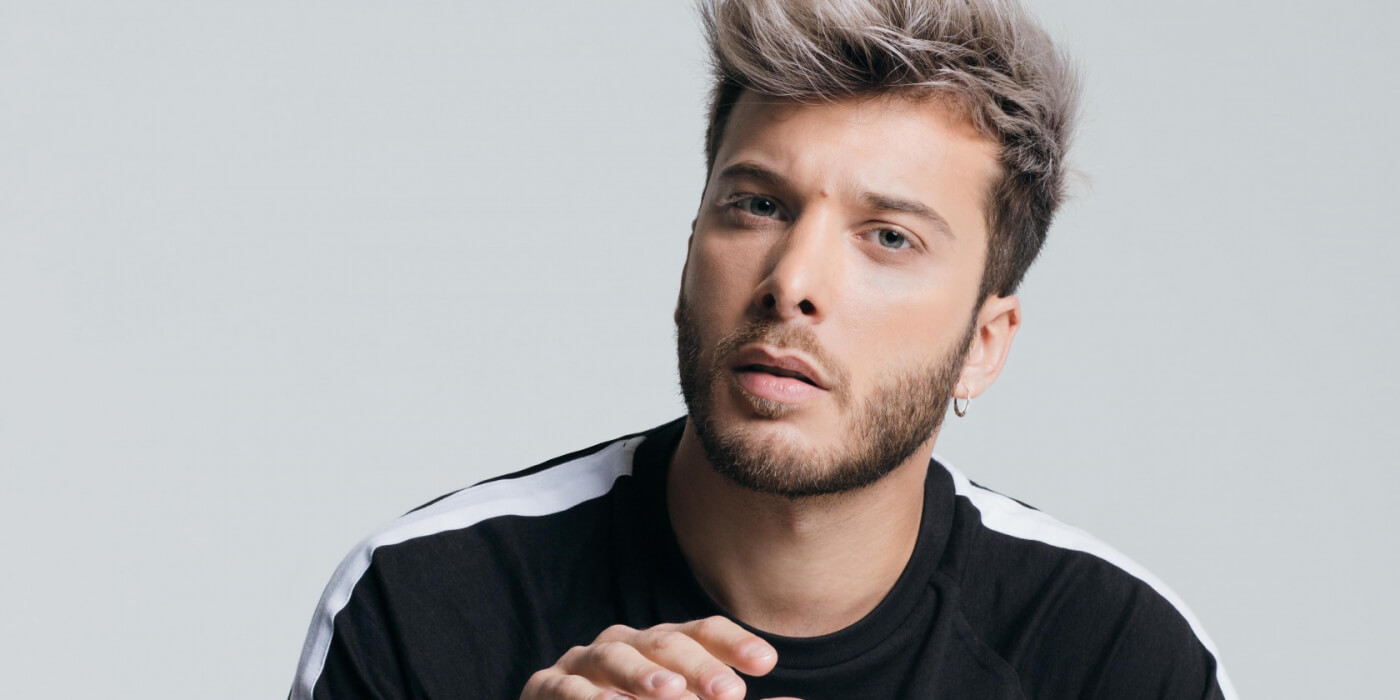 SPAIN
Spain: Listen to Blas Cantó's songs for Destino Eurovisión 2021
The Spanish broadcaster has released the two songs that are in competition to be performed in Rotterdam 2021. Listen to the songs here and vote online: Which song should Blas Cantó​ sing at Eurovision 2021?
The Spanish broadcaster RTVE, has released the two songs that Blas Cantó will present in the song selection Destino Eurovisión 2021 to be held later this month. The songs up for choise are "Memoria" and "Voy a quedarme". Besides releasing the songs, RTVE has also officially opened the voting window for one to chose the Spanish entry.
"Memoria"
Blas presents an up-tempo and describes the song with a lot of power which makes you sing it and get up from your chair. The team behind Memoria is Blas Cantó, Steve Daly, Oliver Som and Leroy Sánchez.
Memoria is a song that aims to transmit good energy to the public, but at the same time, make them excited. Blas describes that the lyrics of this song speak of what you would love to get out of your head, but you know that you will never be able to because it makes you remember that you are the version of you today, and it is a way to manage emotions.
"Voy a quedarme"
The second song that Blas presents is a power ballad which he masters very well and allows him to show off his vocal ability on stage. Blas confesses that Voy a quedarme is an incredible song, full of emotion. He continues to say that this is a modern composition, which preserves influences from great classical ballads
The song Voy a quedarme is composed by Blas Cantó, Leroy Sánchez, Daniel "Dangelo" Ortega and Dan Hammond.
Destino Eurovisión 2021
Song Selection
The public, including international viewers, will be able to vote via phone, SMS, an online platform and via the "Eurovision TVE" app. During this voting phase, one will be able to vote online once a day.
Voting will close just before the start of Destino Eurovisión, in which Blas Cantó will perform his two songs live. After the two performances, the voting will be re-opened for a few minutes. At the end of the selection show, we will discover what is the song with which Blas Cantó will represent Spain in Rotterdam. A date for Destino Eurovisión is yet to be announced.
Blas Cantó was entrusted once again to represent Spain in the Eurovision Song Contest 2021 after the 2020 edition was cancelled due to the ongoing pandemic. It was later announced that a song selection final will determine the song to be represented.
It was recently revealed that Blas had ten songs in contention for the Spanish song selection final before being whittled down to two. During an interview on RTVE, Blas himself spoke about the song process.
– We wanted to create a special and different gala. It is not going to be a very large space. It will be dynamic, exciting and fun. The project team is excellent and with great ideas. It's a very special moment in my career, I was never so excited. I had people I worked with in the past and other professionals who were my discovery of the year. It is a team with huge talent, it could not be better accompanied.
– I recorded about ten songs. Some were very radio but did not look competitive with Eurovision. We chose these two because they fulfilled what I expected for myself in the competition. I love both songs. The first song is very catchy, I think it sticks in my memory. The second is an incredible song, it inspires a lot of sensitivity and power at the same time. And, of course, I will be okay with what the public decides. Both songs would play a big role in the competition.
Blas Cantó
Blas Cantó, born 26 October 1991, is one of the most influential musicians in the Hispanic pop music scene. He is a versatile artist, a perfectionist and a performer who thrives in front of a live audience. Blas' hit solo album, Complicado, released in 2018, is described as an intimate album that shows the personality of the young artist, mixing different genres of music to bring his signature sound to life.
Blas was part of one of the most influential pop boy-bands in Spanish history, Auryn, with whom he released four albums and sold more than 14,000 copies. Blas won an award for best Spanish Artist at the MTV European Music Awards and has toured internationally.
At only 4 years old, Blas started going to music school where he learned to play the piano and the trumpet, although his favourite instrument was always his voice. Since he was a teenager, he dreamed of participating in the Eurovision Song Contest.
Spain has participated in Eurovision Song Contest 59 times since its debut in 1961. They have won twice, in 1968 (La, La, La...) and the folowing year, 1969 (Vivo Cantando).
Spain is a member of "Big-5", and therefore don't have to qualify for the Grand Final. Spain is also a member of the "club zero", because they have managed to get zero points (3 times!). They have ended last 5 times in Eurovision history, latest in 2017.
Best known song for Spain is probably the song "Eres Tú" from Eurovision 1973 (2nd place, only four points from victory).