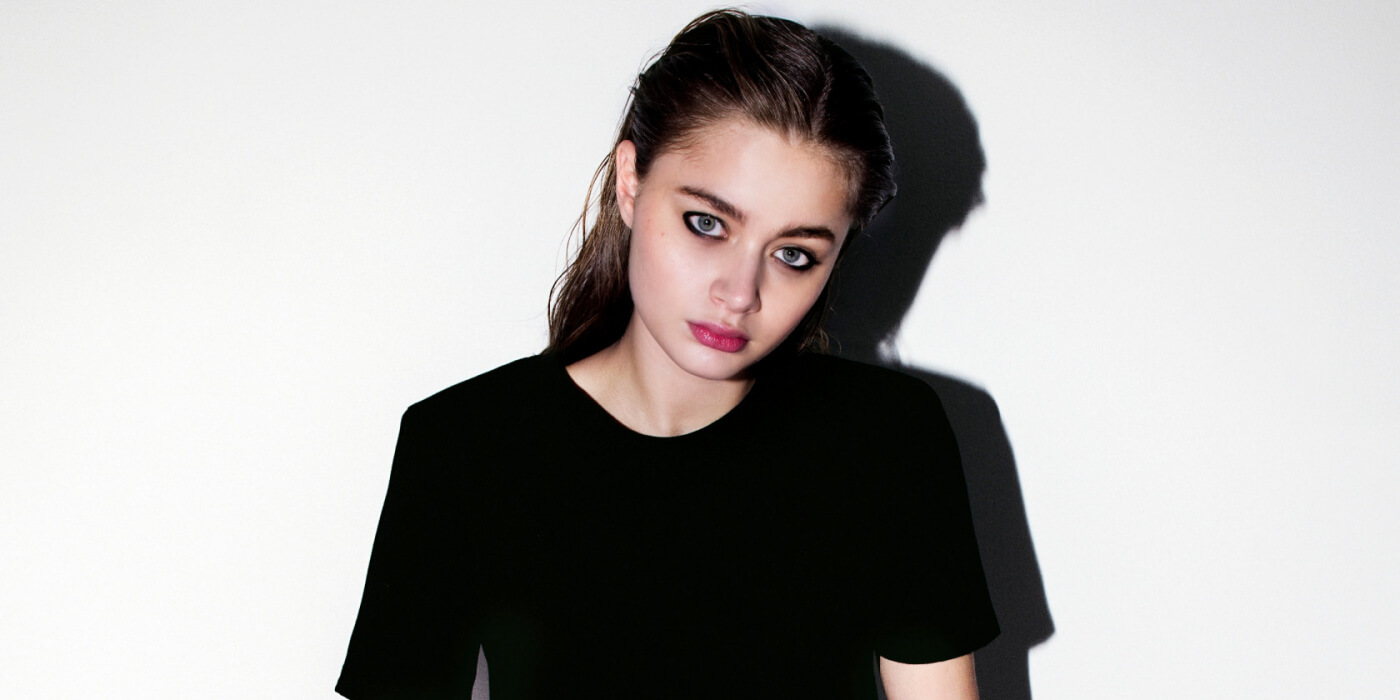 GREECE
Stefania representing Greece: "You'll see a whole new Stefania on stage"
INTERVIEW With rehearsals going at full speed for Eurovision 2021, Stefania representing Greece caught up with us to talk about her stage plans which promises to bring a new Stefania to life
Stefania is not a stranger to the Eurovision family.
Not only she got an invitation back to Eurovision 2021 by the Greek broadcaster (ERT) after last year's cancelled show but the young singer had already represented the Netherlands back in 2016 for the Junior Eurovision Song Contest.
In case you're confused, know that Stefania was born in the Netherlands but has Greek roots.
She's currently in Greece with rehearsals for Eurovision 2021 going at full speed but that didn't stop her from taking 30 minutes of her busy schedule to speak to us about this whole new experience.
It wasn't nice to hear, it broke my heart.Stefania
For the casual Eurovision follower, she was first introduced as the "Superg!rl" – the title of the song she was going to represent Greece with for Eurovision 2020. But even a supergirl would feel devasted after knowing the contest had been cancelled:
– I was crying and I didn't feel well. It wasn't nice to hear, it broke my heart, she says.
– But a week after, they told me I'd be back for Greece and I was really grateful and thankful.
It's safe to say Stefania was quite lucky as many artists had to wait longer, and even win national selections again, to confirm their spot in Rotterdam:
– Yes! I only had to wait a week. For all of those that had to wait a month, or more, I have much respect!
From ethnic-pop to 80s
For Eurovision 2021, Stefania is still going to present an upbeat song onstage but with very little in common with her last year entry.
Dimitris listened to me and did a really nice song that I love.Stefania
While "Superg!rl" was an Ethnic-Pop production, "Last Dance" leaves the ethnic influences behind and explores the 80s trend that is currently dominating the international Pop landscape. When I ask her which of the songs she prefers, she can't make her mind up:
– Oh My God! Both? I really love the ethnic sounds of "Superg!rl" but, right now, I am in love with the 80s sounds.
And while Stefania is not amongst the writing credits of "Last Dance" or "Superg!rl", she did have saying in this:
– I told Dimitris Kontopoulos (composer) what I liked and he really respected my choice for the Pop 80s sound. When you have an idea, he really listens to you. I told him I thought this was good for Eurovision as a lot of people are listening to 80s-influenced songs. He listened to me and did a really nice song that I love.
In fact, Stefania's love for her team is remarkable:
– They really help me. We are strong together and we enjoy it even more. There's no one angry at someone else. Everybody is kind with one another and they're just so honest with me. When I do something wrong, they tell me. That makes our bond stronger. I love my team and I thank them everyday for choosing me to represent Greece in Eurovision.
A whole new Stefania in Rotterdam
Stefania will be joined by four dancers on stage but when I ask her for more details about the staging, she admits that she can't tell us too much:
We will be dancing and you'll see a whole new StefaniaStefania
– We will be dancing and you'll see a whole new Stefania... Fokas Evangelinos (the stage director) will kill me if I say too much so I need to zip it!
She lets me know she'll be dancing in high heels but before elaborating, she stops me:
– Are you okay with this light here?
Stefania is in a room with a light behind her. It doesn't bother me at all but she wants to make sure I am comfortable with it. I assure her it is and we move on.
Let's focus on the high heels: In high heels? That's brave!
– At first, I thought: "Oh, it's just high heels. It's just like sneakers" but I was wrong! You need to put your shoulders down, your head needs to be up... It's really difficult but I feel such a grown-up when I wear them, she says while laughing.
– The one thing we want is that people enjoy our performance and they'll dance with us. We're working hard on that everyday.
Playing at home
As mentioned above, Stefania was born in the Netherlands and currently lives there so she will be home. One of the things she's looking forward is what she'll hear in the backstage as she'll understand the language:
– I will be able to walk into someone and hear people saying "I did this" or "I did that" and I will be like: "Girl! I can understand you".
So to everyone from the Netherlands reading this... Make sure you say nothing wrong about Stefania... Here's your warning:
– Oh yes! If they say something wrong about me I'll be like: "What did you say?" No, I am kidding. It'll be fun to just have a normal Dutch conversation with other people.
But what about the restrictions?

– Those mostly bother me due to my dancers and team. They've never been to Rotterdam and I want to show them everything because I've been there a thousand times but we can't because we have to be within a bubble. Nonetheless, we can always meet up after Eurovision so I can show them around.
An Eurovision resume
Being a former Junior Eurovision contestant, Stefania arrives to Eurovision 2021 with some more experience than others:
– I learned a lot from Junior Eurovision but, of course, Eurovision is more mature and more serious, everything needs to be perfect, she explains.
– Junior Eurovision helped me a lot with the cameras. I learned how to look into them and I gained experience on camera shots and how to make staging better. It did give me some knowledge.
With our time coming to an end, I ask her about her favourite Eurovision 2021 entries:
– I love Spain, I am obsessed with it. I love his voice and the Spanish language is beautiful. I also like Switzerland and Cyprus. But my main favourite is Blas Cantó's "Voy a Quedarme"... Sometimes we want a beautiful song for Eurovision!
When I ask her about her ultimate Eurovision goal, she hopefully says:
– I just hope that people will like me.
Stefania will be singing "Last Dance" in Semi-Final 2 on 20 May 2021.