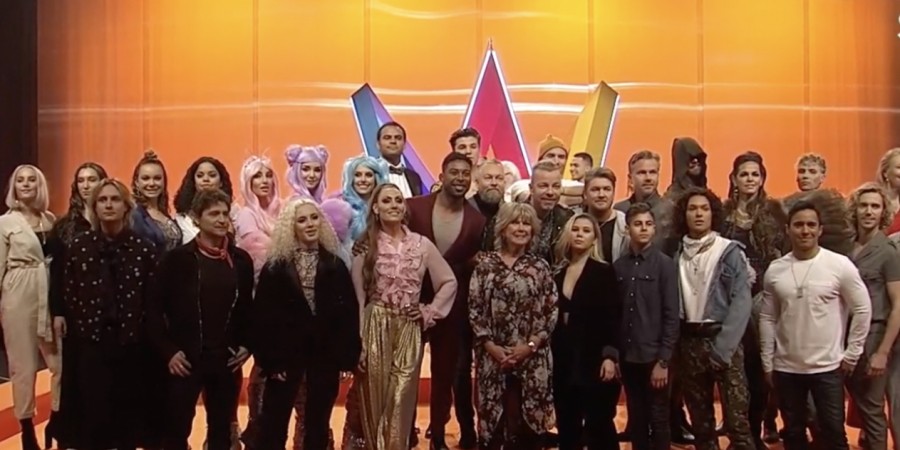 SWEDEN
Sweden: Here are the Melodifestivalen 2019 participants
The lineup for Melodifestivalen 2019 has just been announced, including Martin Stenmarck, Anna Bergendahl, Arvingarna and Lisa Ajax. See all the 28 artists and songs here
UPDATE 11 JANUARY 2019
Running order updated
The artists of next year's Melodifestivalen were presented at a live press conference today.
Among the 28 there are three former Eurovision Song Contest participants: Arvingarna (1993), Martin Stenmarck (2005) and Anna Bergendahl (2010).
A total of 2,295 songs have been submitted for the next Melodifestivalen in Sweden. 28 acts have been selected by the Swedish national broadcaster SVT, to compete in Melodifestivalen 2019, and one of these will represent Sweden at Eurovision Song Contest 2019 in Tel Aviv.
Melodifestivalen 2019 – Running order
Deltävling 1 Göteborg, 2 February
Nano – "Chasing Rivers"
High15 – "No Drama"
Wiktoria – "Not With Me"
Zeana feat. Anis Don Demina – "Mina bränder"
Arja Saijonmaa – "Mina fyra årstider"
Mohombi – "Hello"
Anna Bergendahl – "Ashes to Ashes"
Deltävling 2 Malmö, 9 February
Andreas Johnson – "Army of Us"
Malou Prytz – "I Do Me"
Oscar Enestad – "I Love It"
Jan Malmsjö – "Leva livet"
Vlad Reiser – "Nakna i regnet"
Hanna Ferm & LIAMOO – "Hold Me"
Margaret – "Tempo"
Deltävling 3 Leksand, 16 February
The Lovers of Valdaro – "Somebody Wants"
Dolly Style – "Habibi"
Martin Stenmarck – "Låt skiten brinna"
Lina Hedlund – "Victorious"
Omar – "Om om och om igen"
Rebecka Karlsson – "Who Am I"
Jon Henrik Fjällgren – "Norrsken"
Deltävling 4 Lidköping, 23 February
Pagan Fury – "Stormbringer"
Anton Hagman – "Känner dig"
Lisa Ajax – "Torn"
Arvingarna – "I Do"
Bishara – "On My Own"
Ann-Louise Hanson – "Kärleken finns kvar"
John Lundvik – "Too Late For Love"
Melodifestivalen 2019
2 February: Deltävling 1 (Gothenburg)
9 February: Deltävling 2 (Malmö)
16 February: Deltävling 3 (Leksand)
23 February: Deltävling 4 (Lidköping)
2 March: Second Chance (Nyköping)
9 March: Final (Stockholm)
The format for Melodifestivalen 2019 is the same as last year: Each of the 4 heats qualifies 2 songs directly to the final Each of the 4 heats qualifies 2 songs to the "second chance"-show. In the "second chance" 4 songs will be selected for the final.
Hosts of the shows are Eric Saade, Sarah Dawn Finer, Marika Carlsson and Kodjo Akolor.
Since 1958 Sweden has participated 58 times in Eurovision Song Contest with great succes. They have won the contest 6 times:
They came last two times (1963 and 1977), and since the introduction of the Semi-finals in 2004 Sweden managed to qualify for the Grand Final 14 out of 15 times! (only skipped the qualification in 2010)