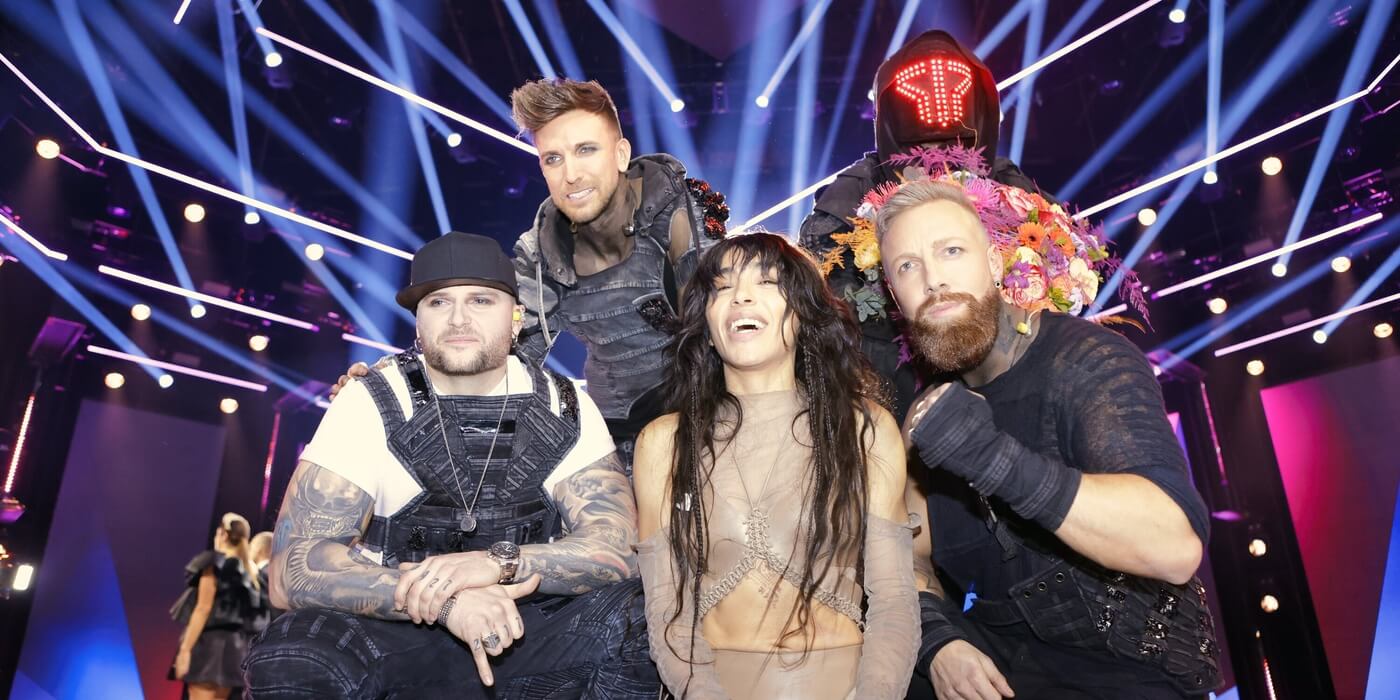 SWEDEN
Sweden: Loreen and Smash Into Pieces to the final of Melodifestivalen 2023
Loreen won the final heat of Melodifestivalen and qualified directly for the final, as well as Smash Into Pieces. Two more songs progressed to next Saturday's semi-final
Tonight the last heat of Melodifestivalen 2023 took place in Malmö. The Eurovision 2012 winner, Loreen, and Smash Into Pieces were voted to go straight to the final on 11 March, whereas Kiana and Mariette will still have the chance to punch their ticket to the final in the semi-final, which will be held next Saturday, 4 March.
Tonight's show also featured a medley by Carola, celebrating the 40-year anniversary of her first Melodifestival win. The medley featured her three Eurovision songs: Främling from 1983, Fångad Av En Stormvind from 1991 (1st), and Invincible from 2006.
Melodifestivalen 2023 – Heat 4
Melodifestivalen 2023
4 February: Deltävling 1 (Göteborg)
11 February: Deltävling 2 (Linköping)
18 February: Deltävling 3 (Lidköping)
25 February: Deltävling 4 (Malmö)
4 March: Semi-final (Örnsköldsvik)
11 March: Final (Stockholm)
All shows are presented by Farah Abadi and Jesper Rönndahl.
In each of the four heats, two songs qualified directly for the Final, and two songs progressed to the Semi-final. In the Semi-final, eight songs will compete, and the top four songs will qualify for the Final.
The heats and Semi-final are 100% public vote, while the Final will be decided by 50% public vote and 50% jury vote.
Voting system
In all four heats of Melodifestivalen 2023 there were two rounds of voting:
First round of voting:
Viewers could vote for all seven participants via app/telephone. The song that received most votes (Loreen) qualified directly for the Final of Melodifestivalen.
Second round of voting:
Viewers could vote for the remaining six participants via app/telephone. The votes from the first round were added. All the app votes were divided into seven voting groups determined by age, and in addition an eighth voting group consisting of votes from telephone. Each of the voting groups' votes were converted into points (12-10-8-5-3-1) for the remaining six artists.
The artist with most points (Smash Into Pieces) qualified for the Final, while the artists with the 2nd and 3rd most points qualified for the Semi-final (previously known as "Second Chance") of Melodifestivalen.
Sweden in the Eurovision Song Contest
Since 1958, Sweden has participated in the Eurovision Song Contest 61 times, and with great success. They have won the contest 6 times:
They came in last two times (1963 and 1977), and since the introduction of the Semi-finals in 2004 Sweden has managed to qualify for the Grand Final 17 out of 18 times (only failing to qualify in 2010)!