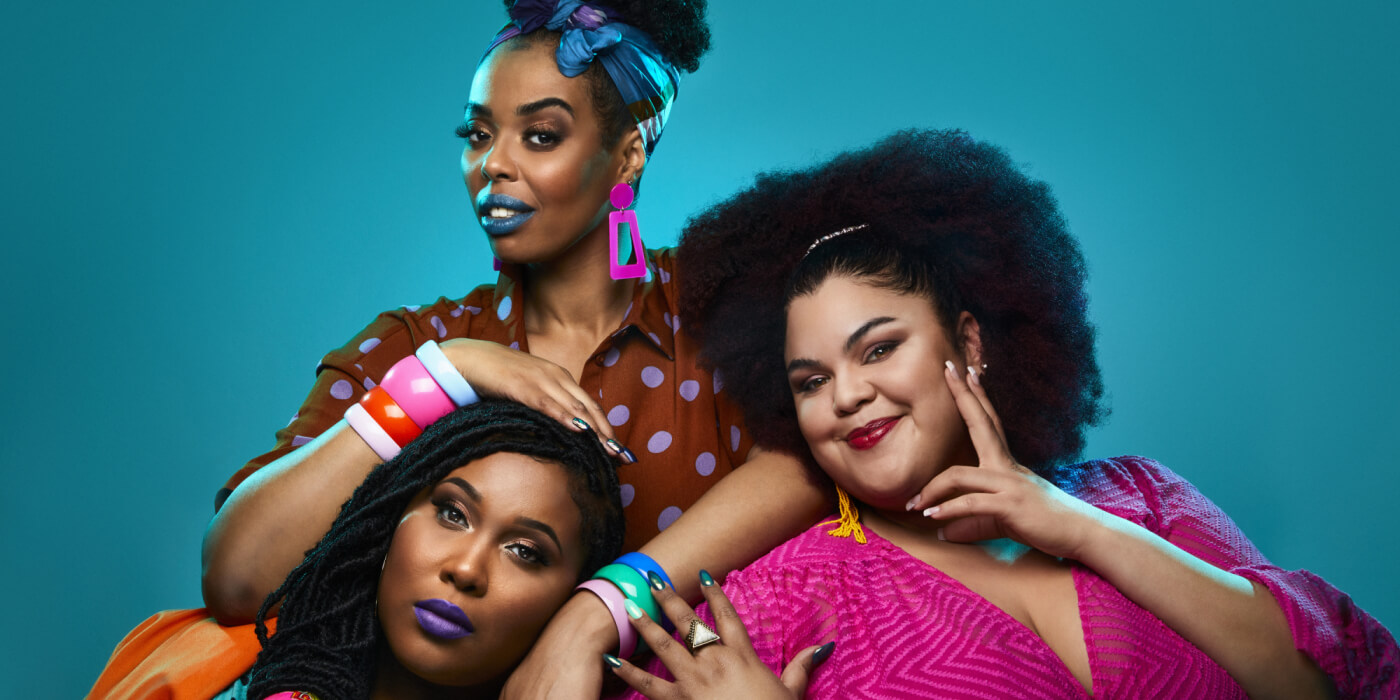 SWEDEN
Sweden: The Mamas will Let It Be
The Swedish representatives for the Eurovision Song Contest 2020 release a new single
The super diva trio and winners of Sweden's National Selection for Eurovision Song Contest 2020 - The Mamas - are back with follow-up single "Let it Be". They were due to represent Sweden in Rotterdam with the song "Move".
"Move" went straight to #1 on Spotify, iTunes and the Official Single Chart in Sweden. The song climbed the charts all around Europe and have passed 13 million streams globally. It's officially certified Platinum in Sweden. Their new single is released on 15 May, the day before the big finale of Eurovision Song Contest which was supposed to take place. "Let It Be" is written by the same team who wrote their winning song "Move" - Melanie Wehbe, Patrik Jean and Herman Gardarfve.
The Mamas also released a few words about the new single:
– We've known each other for a little over a year, during which we've had a roller coaster of emotions and experiences. If "Move" describes life in general, "Let It Be" reflects the time we live in now. We were living our dreams just a little while ago, and now we're in a reality where we're worried about the health of our families and friends and the state of the world. "Let It Be" encourages us and reminds us that you can only change what's possible to change, and that you have to keep believing that everything else will be resolved."
– Let It Be' is a song about love, perseverance and patience. Love leads the way, although we cannot always change the circumstances of what we're going through at the moment. Sometimes we just have to let it be.
Despite Eurovision Song Contest 2020 being cancelled this year, due to COVID-19, over 45 countries will broadcast the show Eurovision: Europe Shine A Light on Saturday 16 May, where all 41 participants from this year will be celebrated. The Mamas have taken part in several initiatives from Eurovision fans, such as online voting shows and live-streams. They recently performed on sixt episode of Eurovision Home Concert and took part in the BBC documentary Eurovision 2020: The Cancelled Coronavirus Year.
After the summer The Mamas will release their debut-EP and in December they will once again do a huge Christmas show – 'A Christmas Night To Remember' – at Maximteatern in Stockholm, Sweden.
You can also listen the "Let It Be" on Spotify:
The Mamas
The Mamas is the group that got its overnight break through as backup singers in Sweden. The impact came immediately after they participated in the Melodifestivalen 2019, Sweden's National Selection for Eurovision Song Contest, together with John Lundvik and his winning song 'Too Late For Love'. He received the highest score, not only by the televoting audience, but also by all international juries, which have never happened before. The Mamas represented Sweden, together with John Lundvik, in Eurovision Song Contest 2019 (in front of 400 million viewers) and ended up top five in the competition.
Due to this The Mamas became an official group that today consists of the three super divas - Ash Haynes, Loulou LaMotte & Dinah Yonas Manna.
Since 1958 Sweden has participated 59 times in Eurovision Song Contest with great succes. They have won the contest 6 times:
They came last two times (1963 and 1977), and since the introduction of the Semi-finals in 2004 Sweden managed to qualify for the Grand Final 15 out of 16 times! (only skipped the qualification in 2010)