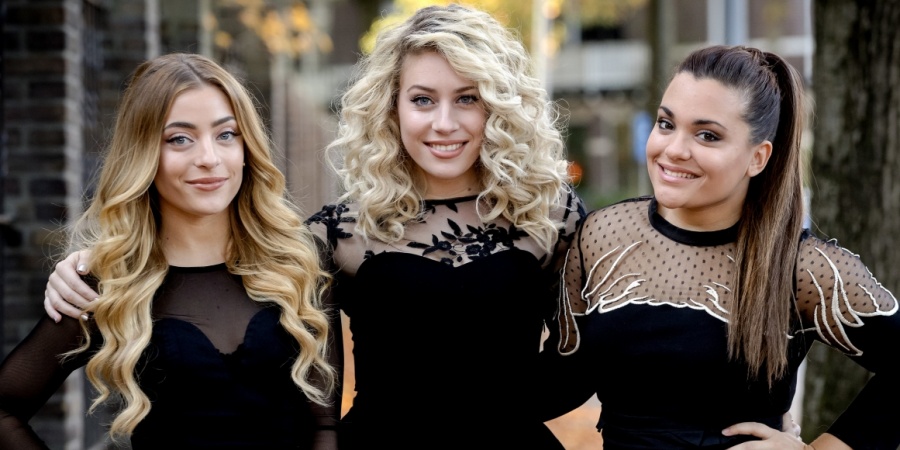 NETHERLANDS
The Netherlands: OG3NE's Eurovision 2017 song released
OG3NE's song for Eurovision 2017 "Lights And Shadows" has just been released on a live streamed show. Listen to the song here
Back in October, the Dutch broadcaster AVROTROS, had revealed that OG3NE would represent the Netherlands at the Eurovision Song Contest 2017 in Kyiv. Today the song "Lights And Shadows", has been released.
Cry, no more, feeling all alone and insecure
you have been going through these stages
now it's time to turn the pages
We're gonna stand in line
and not give up but walk that road
that everybody goes,
through lights and shadows
Eurovision 2017 Netherlands: OG3NE - "Lights And Shadows"
The song is written and composed by Rory de Kievit and Rick Vol. Rick Vol is the father of the three sisters. He has written the song "Magic" for the final of The Voice of Holland (2014) and is responsible for a couple of songs on OG3NE's debut album "We got this".

OG3NE
OG3NE is a Dutch girl band consisting of the three sisters Lisa, Amy, and Shelley Vol (Amy and Shelley are twins). The O stands for their mother's blood type and G3NE stands for the gene they share since they are sisters. They represented Netherlands at Junior Eurovision Song Contest 2007 with the song "Adem In, Adem Uit". In 2014 they won the fifth season of The Voice of Holland, and became the first trio in the world to win The Voice.
Follow OG3NE:
Homepage: og3ne.com
Facebook: @OG3NE
Twitter: @og3ne
Instagram: @og3ne
The Netherlands is historically one of the 10 most successful Eurovision countries. They have participated in Eurovision Song Contest 57 times since their debut in 1956, with four victories:
Since 1975 the best result for Netherlands was in 2014, when The Common Linnets ended second with the song " Calm After The Storm". They ended last in the contest 5 times: 1958, 1962, 1963, 1968 and 2011. Since the introductions of Semi-finals in 2004, they only qualified for the Grand Final 4 out of 13 times.