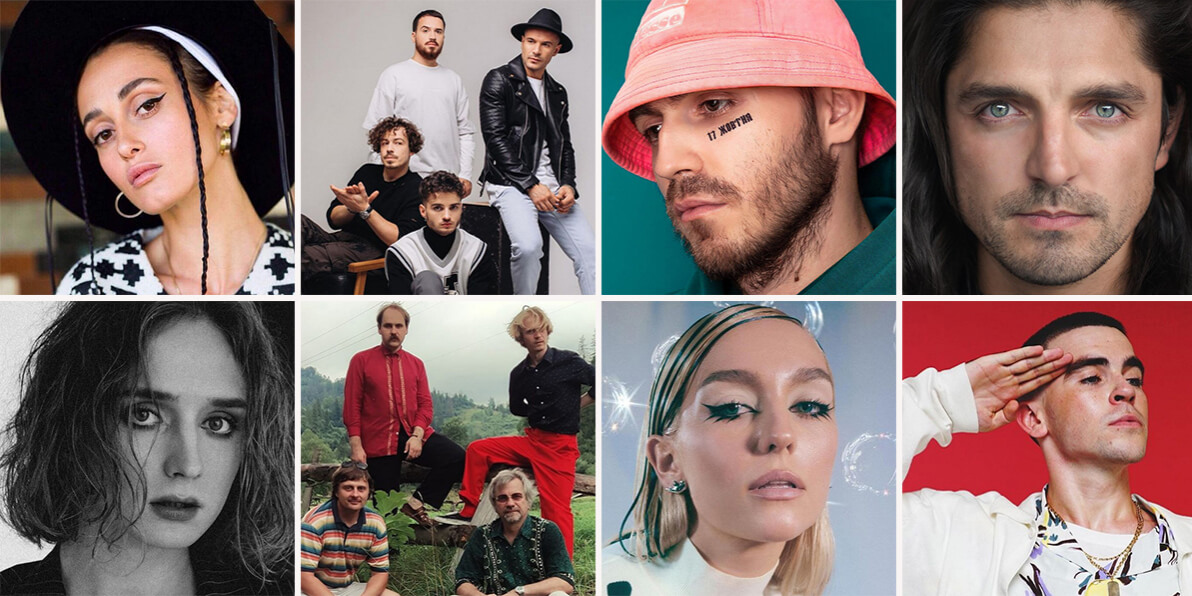 UKRAINE
Ukraine 2022: The eight finalists announced
The eight final artists competing for a chance of representing Ukraine at Eurovision 2022 have been announced. The winner will be selected on 12 February

UPDATE 24 JANUARY 2022, 22:50 CET
Laud disqualified
The Ukrainian broadcaster UA:PBC announces that Laud has been disqualified from the Ukrainian Selection.
Laud's song "Head Under Water" has been released on YouTube back in 2018, by the author of the song, Daniel Botting.
Laud has been replaced by Barleben with the song "Hear My Words"
Source: UA:PBC / Facebook
After narrowing down the 284 submissions received to 27, Ukraine's public broadcaster (UA:PBC) has now determined the final eight artists competing to represent the country at Eurovision 2022.
The respective song titles were also revealed.
The eight finalists will compete on 12 February during the one-night national selection.
Ukraine in Eurovision Song Contest
Ukraine is one of the most successful countries in Eurovision Song Contest.
Out of 16 participations Ukraine has: