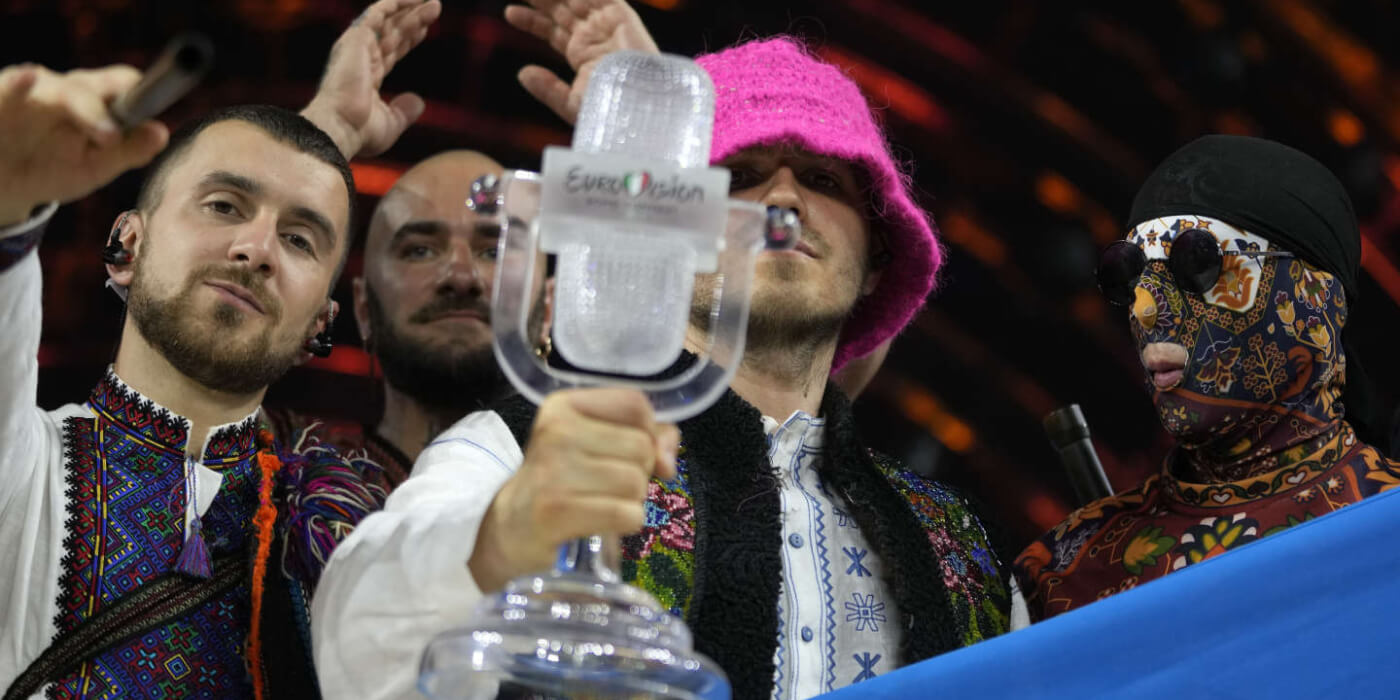 UKRAINE
Ukraine's Kalush Orchestra to auction off Eurovision 2022 trophy
Kalush Orchestra will be auctioning off their Eurovision 2022 trophy. The band hopes the amount will be large and will motivate people to help Ukraine
UPDATE 30 MAY 2022
A few weeks after the announcement, Kalush Orchestra auctioned off their Eurovision winning trophy for 837,000 Euros.
The pink hat that Oleh Psiuk – the group's frontman – wore during the performance was also auctioned off and gathered an extra amount of 343,000 euros.
The money raised will be used to help the Ukrainian army against the invasion of Russia more specifically to purchase drones.
Just a couple of days following their victory at Eurovision 2022, Kalush Orchestra have announced they do not intend to keep their winning trophy.
According to UkrInform, the band's frontman Oleh Psiuk announced the group's intention to put up for auction the trophy:
– We plan to put our trophy up for auction and donate all the money to a charity that helps the Armed Forces and Ukraine.
In his intervention, Oleh revealed the band is still unsure on what charity they'll donate the funds collected to but believe this will be beneficial for Ukraine:
– Many people are already donating from abroad and perhaps many more would like to. This, in our opinion, will motivate them to do so. We think it will be beneficial for Ukraine.
No details were revealed on how much money they they expect, but Oleh hopes to see a "large amount".
The call did not end without Oleh thanking everyone again for the support:
– I'd like to express my gratitude to everyone who has supported us. This is a very important step and victory for Ukraine now. I'm happy that I was able to convey such good news as there's not so many of them and I can already see how it encouraged all our people.
Kalush Orchestra won the Eurovision Song Contest 2022 for Ukraine with the song "Stefania" last Saturday. It's still unsure where the contest will be held. Regardless, the country's president Zelenskyy has already stated his wish to see Eurovision 2023 held in Ukraine.
Ukraine in Eurovision Song Contest
Ukraine is one of the most successful countries in Eurovision Song Contest.
Out of 17 participations Ukraine has: