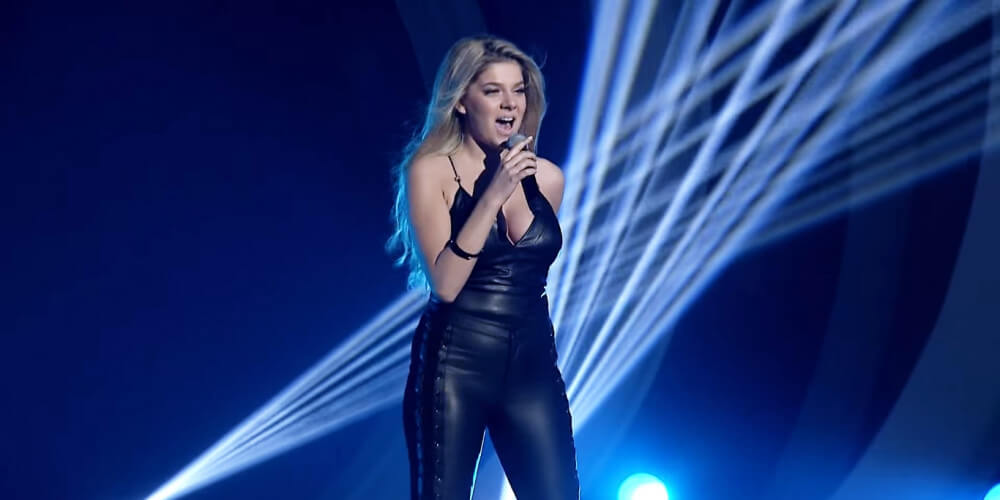 ALBANIA
Arilena Ara will represent Albania at Eurovision 2020
The very first national selection for Eurovision 2020 has just come to an end. Arilena Ara won Festivali i Këngës with the song "Shaj" and will represent Albania in Rotterdam
The 58th edition of Albania's Festivali i Këngës is a wrap!
The show – that decides which singer and song will represent the country in Eurovision – marked the very first national selection of the Eurovision 2020 season, featured 12 finalists, a long performance by Eleni Foureira (Cyprus 2018) and, of course, a winner.
After all was said and done, the jury decided that Arilena Ara should be crowned winner of the 58th edition of Festivali i Këngës, with the song Shaj. She will represent Albania at Eurovision Song Contest 2020 in Rotterdam.
It is expected that the song will be moderated before Eurovision 2020, and that the song may be revamped into English.
The winning song Shaj is composed by Darko Dimitrov and Lazar Cvetkoski, with lyrics by Lindon Berisha.
Festivali i Këngës 58 – Results
Arilena Ara
Arilena Ara is an Albanian singer who was born in the late 90s.
The singer rose to fame due to her victory in the Albanian version of The X Factor's second season in 2012. Only in 2014 she released her first single ("Aeroplan") that topped the charts in the country and was only the beginning for a serie of hit songs.
In 2016 Arilena managed to spawn a hit in Romania by hitting the top spot in Romanian Airplay 100 chart.
More recently, the singer has been a coach in the third edition of Albania's The Voice Kids.
Festivali i Këngës 58
Held in Tirana's Palace of Congresses, the show was hosted by Alketa Vejsiu - an Albanian TV host and producer - who was in charge of the full show presentation after hosting the two first semi-finals as well.
This year's jury panel was also the same as the show's Semi-finals:
Christer Björkman (Sweden)
Mikaela Minga (Albania)
Dimitris Kontopoulos (Greece)
Felix Bergsson (Iceland)
Rita Petro (Albania)
In between song number 6 (Arilena Ara) and 7 (Gena), Eleni Foureira (Cyprus 2018) stepped on the stage for a 12-minute long performance featuring her Eurovision entry "Fuego" and her rendition of Verka Serduchka's "Dancing Lasha Tumbai" made for Eurovision 2019.
Once the songs were all performed, Italian singer Giusy Ferreri stepped on stage for a performance as well as multiple times Festivali i Këngës contestant, Ema Qazimi.

Jonida Maliqi also came back to the Festivali i Këngës stage to present the winner with the winning trophee.
Since debuting in 2004, Albania has been participating in Eurovision Song Contest every year. Best result is a 5th place in 2012, where Rona Nishliu sang "Suus".
Out of the 16 times Albania has participated, they have qualified for the Grand final 9 times.