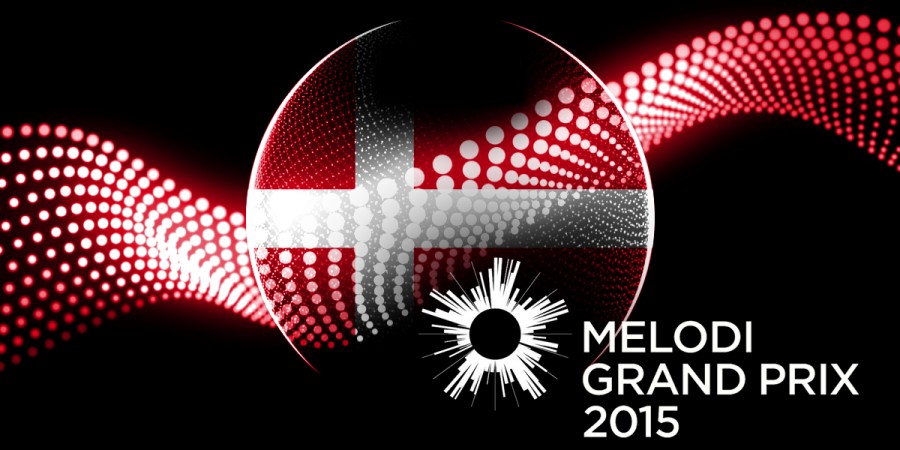 DENMARK
Denmark: Jury and voting for MGP 2015
The five regional juries for Dansk Melodi Grand Prix 2015 has been revealed. A total of 15 jurors combined with public televoting will decide the Danish entry for Eurovision Song Contest 2015 in Vienna
The Danish national broadcaster Danmarks Radio (DR) has revealed the memebers of the 5 regional juries for Dansk Melodi Grand Prix (MGP) 2015. MGP will take place on Saturday 7 February 2015 live from Gigantium in Aalborg with the slogan "The Dream is Alive". Each regional jury consists of 3 experts, and in each of the juries, there is one singer who has represented Denmark earlier at Eurovision Song Contest.
Each regional jury will award the songs with points from 1 to 8, 10 & 12. A total of 290 points. The televoting will have 290 points in total to give to the songs, distributed by the percentage of votes each song gets from the televoting.
The 5 regional juries for MGP 2015
• Capital Region: Søren Poppe (Denmark 2001), Pelle Peter Jensen and Anna David
• Zealand Region: Tim Schou (Denmark 2011), Maria Montell and Lars Trillingsgaard
• Central Region: Trine Jepsen (Denmark 1999), Claus Visbye, and Jette Torp
• North Region: Lotte Feder (Denmark 1992), Jan H. Jensen and Henrik Milling.
• South Region: Jakob Sveistrup (Denmark 2005), Trine Gadeberg and Maria Theessink.
Dansk Melodi Grand Prix 2015
This years Danish selection will take place on 7 February live from Gigantium in Aalborg with the slogan "The Dream is Alive". Hosts are Esben Bjerre and Jacob Riising. The winner will be decided by televoting and an expert-jury with equal weight. The jury is devided into the five regions of Denmark, while the televoting will be awarded in a single national pool. The winner of Dansk Melodi Grand Prix 2015 will represent Denmark at Eurovision Song Contest 2015 in Vienna.
Denmark has been participating in Eurovision Song Contest 43 times. Since its debut in 1957, Denmark has won the contest 3 times:
• 1963: Dansevise
• 2000: Fly On The Wings Of Love
• 2013: Only Teardrops
Worst result was in 2002 (last). Since the introduction of the Semi-finals in Eurovision in 2004, Denmark has qualified for the Grand Final 9 out of 11 times.