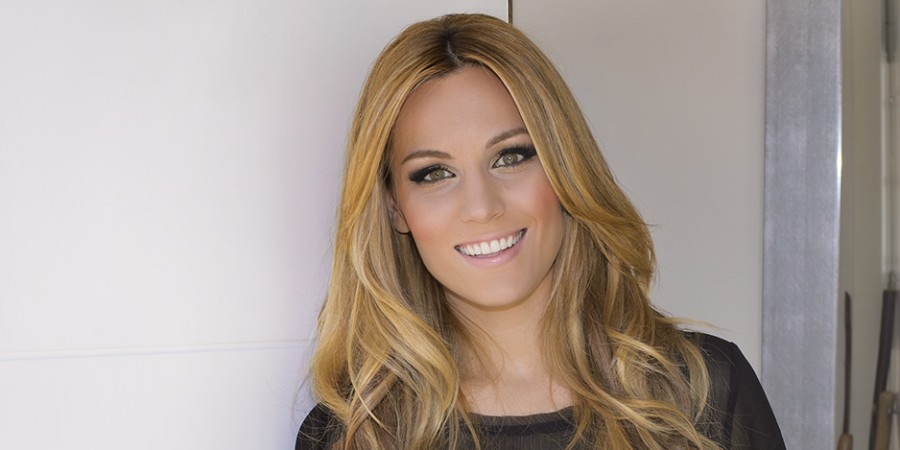 SPAIN
Edurne from Spain: "I want to be in the Top Five"
INTERVIEW: Edurne from Spain has high expectations for this year's Eurovision as she says to Eurovisionworld. She has been a star for years in Spain, and now she wants to globalize her career through Europe's famous contest
The national broadcaster in Spain, TVE, picked Edurne to represent Spain in Eurovision Song Contest 2015. She will sing "Amanecer" (Dawn), written by some serious guys: Tony Sanchez Ohlsson, Thomas G:son and Peter "Bassflow" Boström.
In Vienna Edurne will sing in Spanish as she says: »It's a song entirely in Spanish and with a sound we have never carried to Eurovision. I describe it as quality pop. I will be totally focused on this opportunity«
Edurne (29) was born in Madrid, Spain on 22 December 1985. The Spanish singer first appeared in the popular talent show Operación Triunfo 2005, where she went 6th in the final, and subsequently became one of the biggest and most successful names on the Spanish music scene, with five albums: Edurne (2006), Ilusión(2007), Premiére (2008), Nueva piel (2010) and Clímax (2013) and 12 singles published.
Edurne is more than a singer as she has experience as an actress, a musical artist, a TV presenter, and an impersonator. In private terms, Edurne is the girlfriend of the famous Spanish Goalkeeper, David De Gea, who plays for Manchester United and the national team in Spain.


What is your song Amanecer about?
The song is about heartbreak. It's the feeling you get when the person you love lets you go, and you need to return to see the light again, to see the sunrise.
You have kept the identity of latin music. Can you tell us the philosophy of your music?
I try that people enjoy my music and feel identified with the lyrics and the feelings of the music.
Spain has not brought good results in Eurovision the last years. With which position will you be happy this year?
I would like the best one of course!! But to be on top 5 it would be incredible!!
From the Spanish songs in Eurovision, which ones do you consider as the best and why?
The best Spanish song at the moment for me is "Quédate conmigo" of Pastora Soler, because I like her and her voice so much and the song is so beautiful and powerful.
Which song of Eurovision song contest ever is your favorite?
Clearly " Euphoria" by Loreen.
---
Spain has participated in Eurovision Song Contest 54 times since its debut in 1961. They have won twice, in 1968 (La, La, La...) and the folowing year, 1969 (Vivo Cantando).
Spain is a member of "Big-5", and therefore don't have to qualify for the Grand Final.
Spain is also a member of the "club zero", because they have managed to get zero points (3 times!). They have ended last 4 times in Eurovision history.
Best known song for Spain is probably the song " Eres Tú" from Festival de la canción Eurovision 1973 (2nd place, only four points from victory).