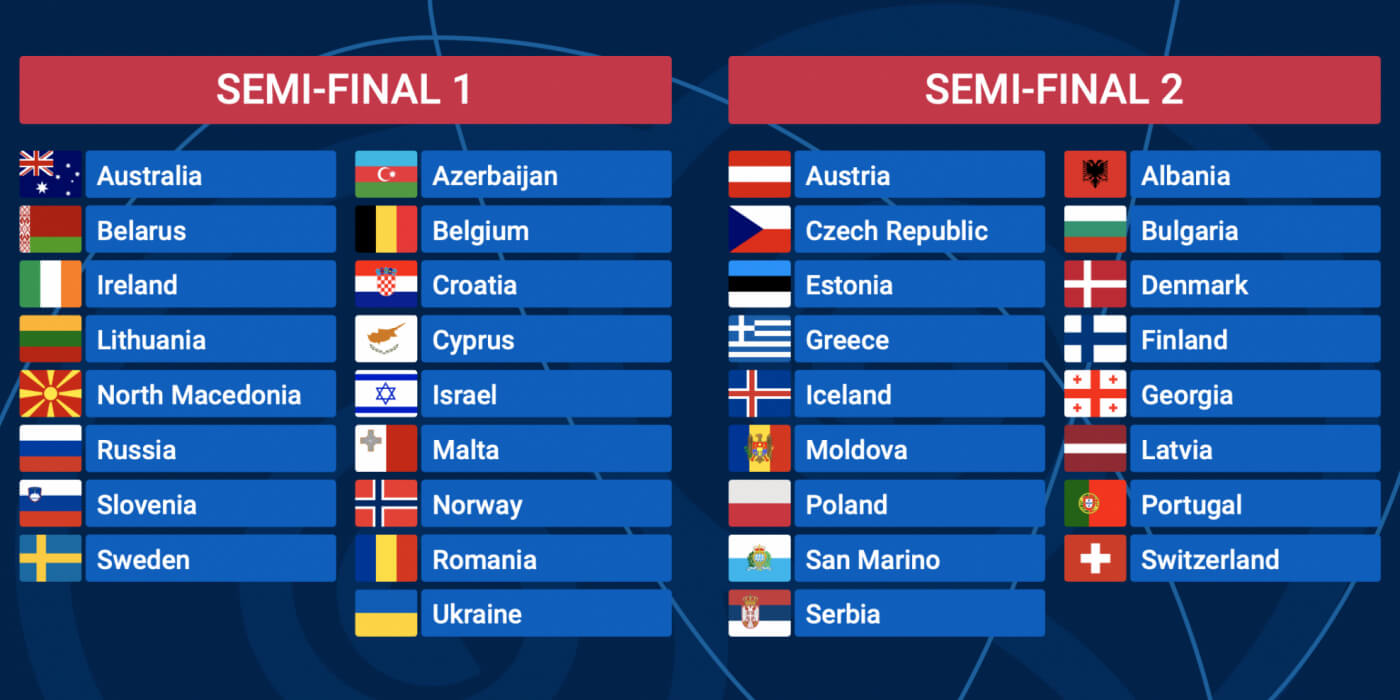 ROTTERDAM 2021
Eurovision 2021: Who's in which Semi-final?
There will be no Allocation Draw for Eurovision Song Contest 2021. Instead, the allocation from this year will remain the same for Rotterdam 2021
UPDATE 5 MARCH 2021
Armenia withdraws from Eurovision Song Contest 2021, reducing the number of participating countries from 41 to 40.
Armenia should have competed in the 2nd half of Semi-final 2.
The allocation draw for Eurovision Song Contest 2020 took place on 28 January 2020 at Rotterdam City Hall. The Reference Group has decided that there will be no new allocation draw for Eurovision 2021. Instead all the countries drawn to perform in Semi-final 1 and 2 this year, will remain the same for Eurovision 2021. One exception is Armenia, who withdrew from Eurovision Song Contest 2021.
Martin Österdahl, Executive Supervisor of Eurovision Song Contest 2021 explains the decision:
– Under normal circumstances we would be looking forward to the Allocation Draw and Host Insignia Exchange Ceremony as an important milestone on the road to Rotterdam 2021. With the same participating countries as last year, the Reference Group decided that it made sense for both ticket holders and for participating broadcasters to keep the same Semi-Final draws as 2020.
– Even though we won't have the traditional Ceremony in January we have plenty more planned to build excitement ahead of the return of the Eurovision Song Contest next year.
Facts about the allocation draw
The lineup in the Semi-finals remain the same as planned for Eurovision 2020, except Armenia who withdrew from Eurovision 2021.
The allocation draw for Eurovision 2020 (and 2021) took place on 28 January 2020
40 countries participate in Eurovision Song Contest 2021
6 of the countries are pre-qualified for the Grand Final (Big-5 and Netherlands)
The final running order will be decided later by the Dutch producer and broadcaster, and approved by EBU