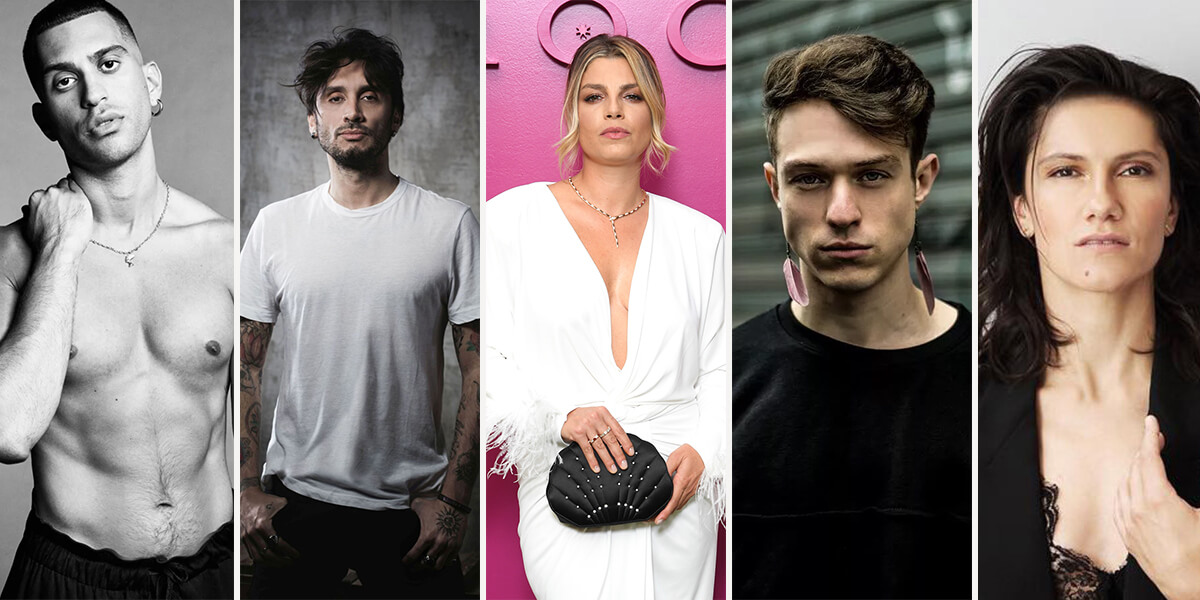 ITALY
Italy: Artists for Sanremo 2022 revealed
The 25 artists for next year's Festival di Sanremo in Italy have been revealed. The winner will represent Italy at Eurovision 2022 on home soil
The Italian public broadcaster and organiser of Eurovision 2022, RAI, has announced the list of artists competing at next year's Sanremo, the country's national selection.
The list of 22 artists has been posted in RAI's official website and features known names for Eurovision fans such as Mahmood (Italy 2019) or Emma Marrone (Italy 2014). Later on, three more artists were added after qualifying from the Sanremo Giovani.
The winner will be given the chance of representing Italy at next year's Eurovision to be held in Turin.
Three of the acts are from Sanremo Giovani: Matteo Romano, Tananai and Yuman.
Six former Eurovision participants
The lineup contains no fewer than six artists who has previously represented Italy at Eurovision Song Contest. Three of them more than 50 years ago!
Sanremo 2022
The 72nd Sanremo takes place in the first week of February live from Teatro Ariston of Sanremo, hosted for the third time in a row by Amadeus, co-hosted by various personalities.
The winner of Sanremo will once again have the first option to represent Italy at Eurovision Song Contest.
There will be a total of 5 shows of Sanremo 2022:
1st night: 1 February 2022
2nd night: 2 February 2022
On the first two nights, the 24 artists will premiere their songs (12 on each night), and will be judged by three juries from media: TV/printed media jury, Web media jury, Radio jury.
3rd night: 3 February 2022
On the third night all the 24 artists will again perform their songs and will be judged by televoting and a demoscopic jury (50/50).
4th night: 4 February 2022
4th night is "Covers night", where all 24 artists will each perform a song from the 1960s, 1970s or 1980s, alone or together with an acclaimed Italian or international guest artist. The performances will be judged by 33% televoting, 33% press jury, 33% demoscopic jury.
5th night: 5 February 2022
On the final night there will be two rounds. In the first round, all 24 songs will be judged by 100% televoting, and the top-3 will proceed to the Superfinal. In the Superfinal, the 3 super-finalists will perform their songs again. Voting will be reset, and the winner will be decided by 33% televoting, 33% press jury and 33% demoscopic jury.
Italy has been in Eurovision for 46 contests. They have won three times:
Worst result was in 1966 where they finished last.
The most known song is "Nel Blu Dipinto Di Blu" or better known as "Volare" from 1958. It is also the most covered Eurovision Song Contest song. The song has been covered by famous stars such as Dean Martin, Cliff Richard, David Bowie and many more.
Italy had a long pause from Eurovision Song Contest from 1998 to 2010. Since then Italy has been a "Big-5"-country, automatically qualifying for every year's Grand Final.