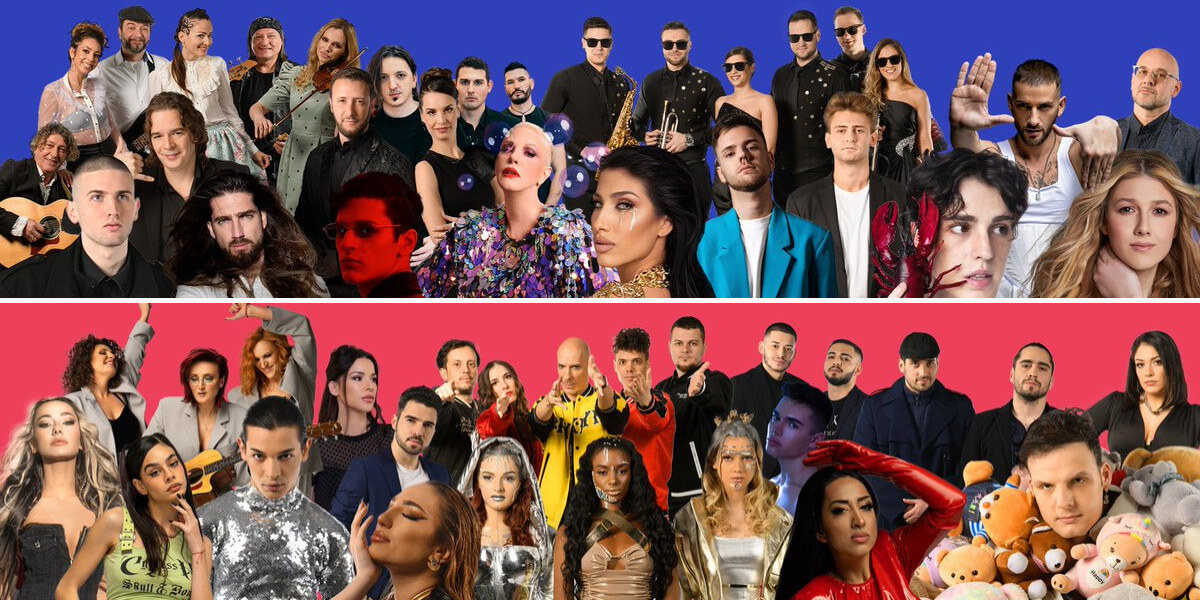 SERBIA
Serbia: Listen to the songs competing in Pesma Za Evroviziju 23
The 32 songs competing to represent Serbia at Eurovision 2023 in Liverpool have been released. Listen to the songs and vote in our poll: Who should win Pesma za Evroviziju 2023?
In early January, Serbian broadcaster RTS announced there would be 32 artists competing in Pesma Za Evroviziju 23 (PZE), Serbia's selection process for Eurovision.
Today, the songs have officially been released. You can take a listen to them down below, as well as vote for who you think should win!
Pesma za Evroviziju 23
Pesma za Evroviziju 23 will have three live shows: two semi-finals and a final, all held in Belgrade:
1 March: Semi-final 1
2 March: Semi-final 2
4 March: Final
Each semi-final will consist of 16 songs, with eight from each semi moving onto the final. Voting in all shows will made up by 50% public voting and 50% jury voting.
Serbia in the Eurovision Song Contest
Serbia has been a part of Eurovision since 2007, except in 2014 when they chose not to participate.
Their best result came in their debut year, when Marija Šerifović won the Eurovision Song Contest 2007 with the song Molitva.
Out of 14 appearances, they have qualified for the Grand Final 11 times.