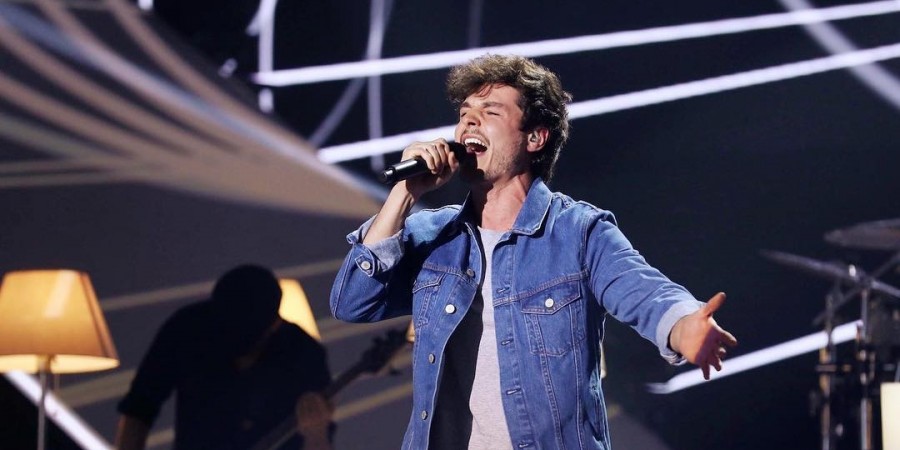 SPAIN
Spain: Miki to represent Spain at Eurovision Song Contest 2019
Miki was chosen to represent Spain at the 2019 Eurovision Song Contest. "La Venda" was chosen by the public and will therefore wave the Spanish flag in Tel Aviv.
¡Ya está! There were protests before the show started and even two performances by Eurovision 2018's runner-up Eleni Foureira but the attentions tonight were all in which song and act would represent Spain at the 2019 Eurovision Song Contest to be held in Tel Aviv.
Ten songs were performed, Miki made it through the final stage but only one came out as the winner of Operación Triunfo's Eurovision gala and will therefore represent Spain at this year's Eurovision Song Contest. The public at home decided that "La Venda" performed by Miki was the best choice despite the bookmakers predicted "Muérdeme" by María to win.
The show took place in Barcelona and featured an exclusive performance from Eleni Foureira who came close of giving Cyprus its first ever win at last year's Eurovision Song Contest.
Hours before the show kicked off, a group of roughly 20 people gathered in front of broadcaster's studios demanding Spain's boycott to Eurovision 2019. In question is the Gaza-Israel conflict that is going on for 12 years.
Results
The public was given 100% of the choice and after roughly 30 minutes of voting, Miki was announced as the winner with 34% of the votes. Here's how it went:
Miki – "La venda" (34%)
María – "Muérdeme" (22%)
Miki & Natalia – "Nadie se salva" (14%)
Noelia – "Hoy vuelvo a reír otra vez" (7%)
Natalia – "La clave" (6%)
Marilia – "Todo bien" (6%)
Famous – "No puedo más" (5%)
Julia – "Qué quieres que haga" (3%)
Sabela – "Hoy soñaré" (2%)
Carlos Right – "Se te nota" (1%)
Gala Eurovisión
With a group performance of the 2018 Eurovision winning song - "Toy" - the party started just a bit after 22h CET.
After a quick conversation with the jury - in which Pastora Soler, Spain's 2012 representative was included - the performances started with Marilia.
Marilia - "Todo Bien"
In a quite racy outfit, Marilia was the right decision to kick things off. Not only her performance featured a lot of dancing, staging lights and energy but the song itself followed closely with a catchy Latin Pop.
Sabela - "Hoy Soñaré
"Hoy Soñare" is nothing alike the previous song. The powerful ballad was performed by Sabela in a simplistic yet cute performance complemented by a simple outfit. The contestant's vocals were impeccable.
Famous - "No Puedo Más"
After a taste of Latin Pop and a powerful latin ballad, Famous brought a flavour of R&B to the show with "No Puedo Más". Famous' voice was enough to fulfill the stage that lacked any sort of movement, dancers or staging props.
Natalia - "La Clave"
The dancing didn't stop Natalia from delivering a very good vocal performance. The Spanish singer didn't stop moving for a second along with her four dancers and delivered the most energetic performance so far.
Julia - "Qué Quieres Que Haga"
Surrounded by green, trees and leaves, Julia delivered a beautiful and very simple performance. The vocal performance was just as flawless and touching gathering a lot of cheers from the audience.
Miki - "La Venda"
Miki did no dancing. Instead he ran all over the stage making sure to deliver part of his energy to every single person in the room. The performance was loud, cheerful and fun. It's obvious it felt good for him!

Noelia - "Hoy Vuelvo a Reír Otra Vez"
In a shiny dress, Noelia was capable of making one remember Pastora Soler's 2012 performance of "Quedate Conmigo". To add on that, Noelia delivered a strong and consistent vocal performance.
Carlos - "Se Te Nota"
Joined by a guitar and in a purple suit, Carlos delivered a cute and simple performance of "Se Te Nota". It surely build up a sweet moment on stage after so many powerful and bold performances.

Miki & Natalia – "Nadie se salva"
The only duo of the Eurovision gala. In an extremely energetic and choreographed performance, both did an excellent job with their chemistry and dance moves. The audience was the loudest they've been so far.

María - "Muérdeme"
María brought a full scenario with her. Joined by a group of dancers, she delivered a very sexy - yet sweet - performance filled with choreography that easily resembled an international popstar sort of show... Even the outfit!
Following Eurovision's standards, the lines for voting were opened and a recap of the ten songs was aired. Before the results, Alfred - Spain's 2018 representative and Operación Triunfo contestant - stopped by along with Eleni Foureira who performed her Eurovision song "Fuego" and her latest single "Tomame".
You can watch (or rewatch) the full performances in Operación Triunfo YouTube channel.

Spain has participated in Eurovision Song Contest 58 times since its debut in 1961. They have won twice, in 1968 (La, La, La...) and the folowing year, 1969 (Vivo Cantando).
Spain is a member of "Big-5", and therefore don't have to qualify for the Grand Final. Spain is also a member of the "club zero", because they have managed to get zero points (3 times!). They have ended last 5 times in Eurovision history, latest in 2017.
Best known song for Spain is probably the song "Eres Tú" from Eurovision 1973 (2nd place, only four points from victory).