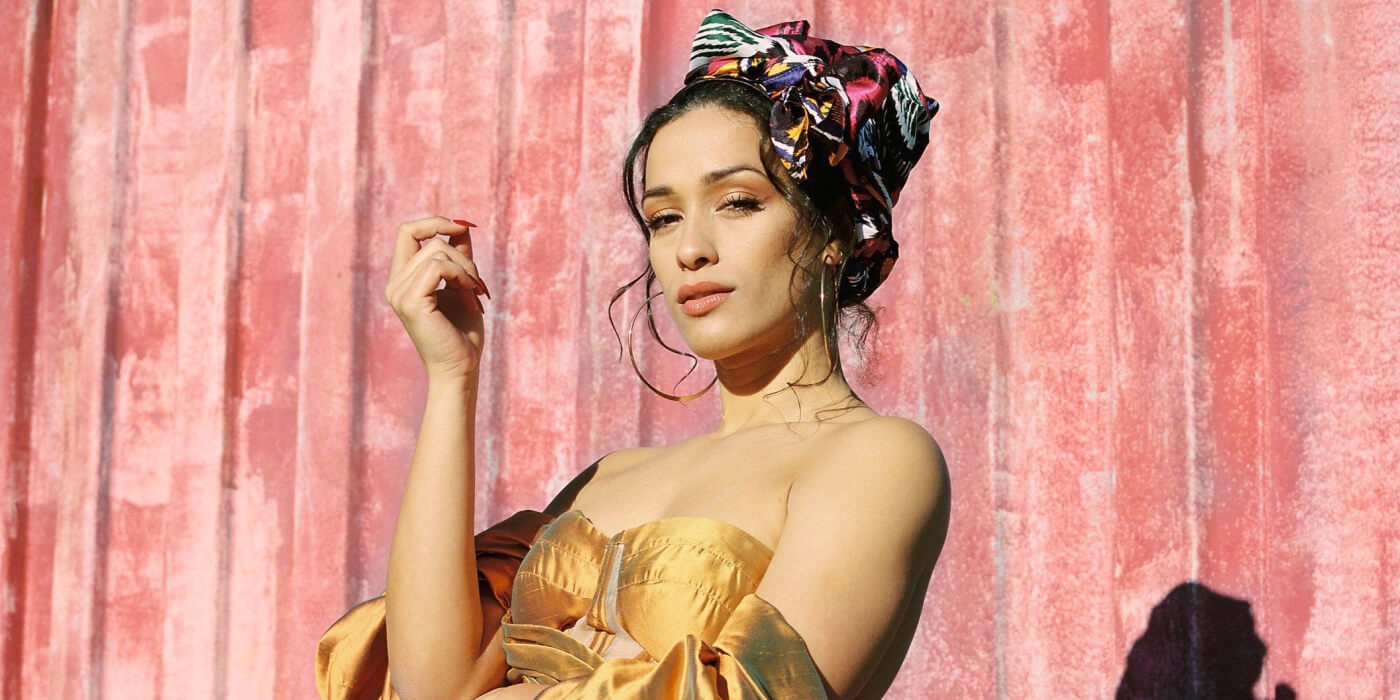 SPAIN
Spain's Chanel about success in Eurovision: "This is like a fantasy to me"
INTERVIEW Chanel will represent Spain at Eurovision 2022. The popstar stopped by the Eurovision London Party and had a small conversation with Eurovisionworld about this journey and her sudden rise to the spotlight
It is safe to say that the beginning was not easy for Chanel, who will represent Spain at this year's Eurovision Song Contest with her song "SloMo".
After her controversial victory at Spain's national selection, Benidorm Fest, the Cuban-Spanish singer faced a lot of backlash as the majority of the voters (80%) wanted Tanxugueiras for Eurovision 2022 with the song "Terra".
Regardless, the sand has settled down and the outcome of Chanel as the Spanish representative is going extremely well. During our conversation in London, we confirmed it:
– I am so tired but I am so, so happy to be here. It is so fun and everyday I learn something new from experiences or from someone, she says after I ask about her tight schedule.
Just the previous night, she was performing at a Spanish festival, now she's in London and the day after she has another gig booked.
It is like I am living a fantasy!Chanel
According to the bookmakers, Chanel may be in her way of giving Spain one of its best results in years. How does that make her feel?
– I feel some pressure, of course, but I am… Flipando! Sorry, I don't know how to say that in English.
"Freaking out", I tell her.
– Yes! This is so amazing. In such a short period of time, a lot of things changed and this has been the most incredible experience so far.
Chanel is a popstar in the making!
– It is so weird. I always loved this kind of role in the industry and look! Now I am here! You know, I feel like a little kid all the time. It is like I am living a fantasy!
More music after Eurovision
"SloMo", the song Chanel will perform at Eurovision 2022, was initially meant for the global superstar, Jennifer Lopez. Does that mean we have a new "booty hypnotic"?
– Oh my god, no! She is the one with a booty hypnotic. She is an influence to me.
During our conversation, the singer admits we should not expect massive changes for her Eurovision performance as what she has in hands is already a very structured product. Regardless, in the music video for the song, the iconic dance break is not featured in the same way. I hint that she is hiding it to make it a surprise for Turin:
– Oh… Do you think I am hiding it? It is just different. We wanted to make something special and different from the live version.
And after Eurovision?
– I want to make more music, she says enthusiastically.
– This is all new to me and there's a lot I have to learn but, for sure, make more music.
Chanel
Chanel Terrero was born in Havana but later emigrated to Spain as her mother decided to leave the Cuba life and live in Barcelona.
Chanel began her studies in dance, rhythmic gymnastics, singing, acting, tap dancing. She also comes from the world of musical theater, where Chanel has worked on productions such as Mamma Mia!, The Lion King and The Bodyguard, among others. She also features in several Spanish Prime Time shows such as Gym Tony, B&B, El secreto de Puente Viejo, Centro Médico, El Continental and Perdóname Señor whilst also being part the feature film El rey de La Habana.
Spain in Eurovision Song Contest
Spain has participated in Eurovision Song Contest 60 times since its debut in 1961. They have won twice, in 1968 (La, La, La...) and the folowing year, 1969 (Vivo Cantando).
Spain is a member of "Big-5", and therefore don't have to qualify for the Grand Final. Spain is also a member of the "club zero", because they have managed to get zero points 3 times. They have ended last 5 times in Eurovision history, latest in 2017.
Best known song for Spain is probably the song "Eres Tú" from Eurovision 1973 (2nd place, only four points from victory).