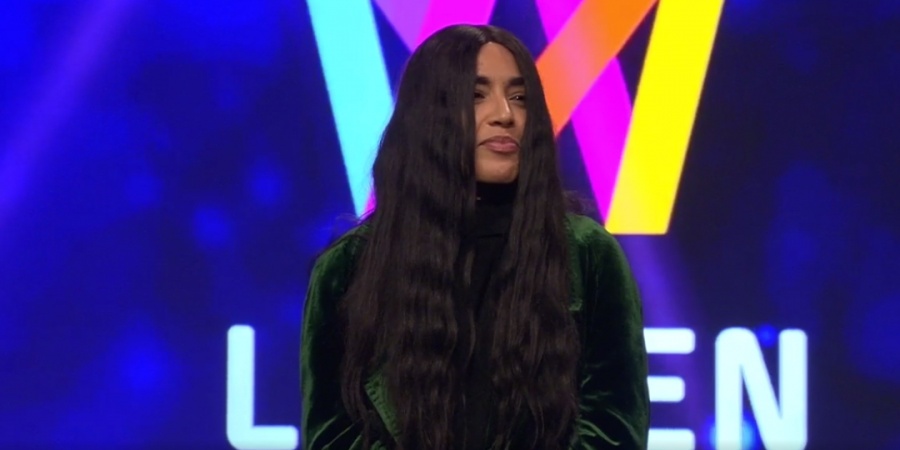 SWEDEN
Sweden: Here are the Melodifestivalen 2017 participants
The line-up for Melodifestivalen 2017 is complete. Including Loreen and Charlotte Perrelli! See all the 28 artists and songs here
A total of 2478 songs have been submitted for the next Melodifestivalen in Sweden. 28 acts have been selected by the Swedish national broadcaster SVT, to compete in Melodifestivalen 2017, and one of these will represent Sweden Eurovision Song Contest 2017 in Kiev.
Melodifestivalen 2017 Line-up
Deltävling 1 Göteborg 4 February
Boris René – "Her Kiss"
Adrijana Amara – "Amare"
Dinah Nah – "One More Night"
De vet du – "Road Trip"
Charlotte Perrelli – "Mitt Liv"
Ace Wilder – "Wild Child"
Nano – "Hold On"
Deltävling 2 Malmö 11 February
Mariette Hansson – "A Million Years"
Roger Pontare – "Himmel Och Hav"
Etzia – "Up"
Allyawan – "Vart Haru Varit"
Dismissed – "Hearts Alined"
Lisa Ajax – "I Don't Give A"
Benjamin Ingrosso – "Good Loving"
Deltävling 3 Växjö 18 February
Robin Bengtsson – "I Can't Go On"
Krista Siegfrids – "Snurra Min Jord"
Anton Hagman – "Kiss You Goodbye"
Jasmine Kara – "Gravity"
Owe Thörnqvist – "Boogieman Blues"
Bella & Filippa – "Crucified"
The Fooo Conspiracy – "Gotta Thing About You"
Deltävling 4 Skellefteå 25 February
Jon Henrik Fjällgren feat. Aninia – "En Värld Full Av Strider (Vearelde Gusnie Jeenh Vigkieh)"
Alice Svensson – "Running With Lions"
Les Gordons – "Bound To Fall"
Wiktoria Johansson – "As I Lay Me Down"
Axel Schylström – "När Ingen Ser"
Sara Varga & Juha Mulari – "Du Får Inte Ändra På Mig"
Loreen – "Statements"
Second Chance Linköping 4 March
3rd & 4th from each Deltävling
Final Stockholm 11 March
1st & 2nd from each Deltävling
1st, 2nd, 3rd & 4th from Second Chance
Two former Eurovision Winners
Some of the big names in Melodifestivalen 2017 includes two former Eurovision winners: Charlotte Perrelli (Sweden 1999 and Sweden 2008) and Loreen (Sweden 2012). Two former Eurovision participants: Krista Siegfrids (Finland 2013) and Roger Pontare (Sweden 2000).
Former Melodifestivalen names are also among the 2017 participants: Mariette, Jon Henrik Fjällgren, Lisa Ajax, Boris René, Dinah Nah, Ace Wilder, Robin Bengtsson, and Wikitoria.
Melodifestivalen 2017
The format for Melodifestivalen 2017 is the same as last year:
Each of the 4 heats qualifies 2 songs directly to the final
Each of the 4 heats qualifies 2 songs to the "second chance"-show
In the "second chance" 4 songs will be selected for the final
28 songs will participate in Melodifestivalen 2017. The 14 songs are chosen by a panel created by SVT, and the other 14 contestants are special invited by SVT. In these 14 is included the winner of "Svensktoppen Nästa 2017": Les Gordons.
Three new hosts
Melodifestivalen 2017 will have three new hosts: Hasse Andersson, Clara Henry & David Lindgren.
Hasse Andersson participated in Melodifestivalen 2015 with "Guld och gröna skogar" (4th in the final).
Clara Henry hosted the humor part of Melodifestivalen 2014 including backstage, and was the host of "Uppsnack" and "Eftersnack".
David Lindgren competed in Melodifestivalen 2012 with "Shout It Out" (4th), 2013 with "Skyline" (8th) and in 2016 with "We Are Your Tomorrow" (11th).
Since 1958 Sweden has participated 56 times in Eurovision Song Contest with great succes. They have won the contest 6 times:
They came last two times ( 1963 and 1977), and since the introduction of the Semi-finals in 2004 Sweden managed to qualify for the Grand Final 12 out of 13 times! (only skipped the qualification in 2010).