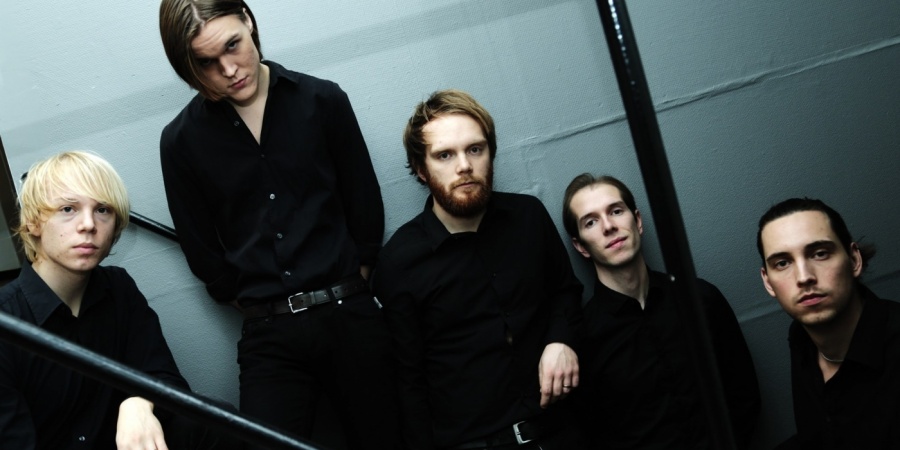 SWEDEN
Sweden: First Melodifestivalen 2017 participant found
The group "Les Gordons" is pre-qualified for Melodifestivalen 2017, picked by a jury at "Svensktoppen Nästa 2016". Noomi won the competition
The group "Les Gordons" has been picked by the jury at this year's "Svensktoppen Nästa" to compete in Melodifestivalen 2017.
Les Gordon was founded in 2009 in Örebro, by Jonatan Renström and Albert Björliden. The band's energetic indie/pop/rock led to a lot of appreciation and many gigs in and outside Örebro followed. The band's current line-up took shape in 2012 and consists, in addition to Jonathan and Albert of Carl Ragnemyr, Andreas Persson and David Rune Björk.
In October 2015 Les Gordon took the biggest step so far in their career and took off on a US tour. Sunday it was time for the final at "Svensktoppen nästa 2016", but they didn't win (Noomi won), instead they won the bonus prize, a place in Melodifestivalen 2017.
Svensktoppen Nästa
From 2012 to 2015, the winner of the "Svensktoppen nästa" was offered a place in Melodifestivalen, but the last couple of years the winner does not automatically qualify for Melodifestivalen. Instead it is the jury that gives one of the finalists a ticket to Melodifestivalen.
It is the ninth time Svensktoppen nästa takes place in Sweden. The competition is organized by the largest Swedish Radio station "Sveriges Radio P4" with 25 local channels.
Finalists, Svensktoppen Nästa 2016
Jimmy Ottosson – "Rising Rivers" (P4 Halland)
Small Town Girls – "Do Your Thing" (P4 Dalarna)
Mackan n' Matthew – "Allt som vi va" (P4 Sjuhärad)
SaVe – "2 Wrongs Don't Make 1 Right" (P4 Norrbotten)
Vindstyrka 12 – "Sluta Gömma Dig" (P4 Göteborg)
LiRic – "Bullshit Affair" (P4 Uppland)
Les Gordons – "Need to Feel" (P4 Örebro) – Melodifestivalen 2017 wildcard
Noomi – "Intoxicated" (P4 Jönköping) – Winner, Svensktoppen Nästa 2016
The jury of Svensktoppen nästa 2016:

Maths Broborg (Sveriges Radio and president of the jury)
Kerstin Behrendtz (Sveriges Radio)
Rita Jernquist (Sveriges Radio)
Carolina Norén (Sveriges Radio)
Christer Björkman (SVT)

Since 1958 Sweden has participated 56 times in Eurovision Song Contest with great succes. They have won the contest 6 times:

They came last two times ( 1963 and 1977), and since the introduction of the Semi-finals in 2004 Sweden managed to qualify for the Grand Final 12 out of 13 times! (only skipped the qualification in 2010).