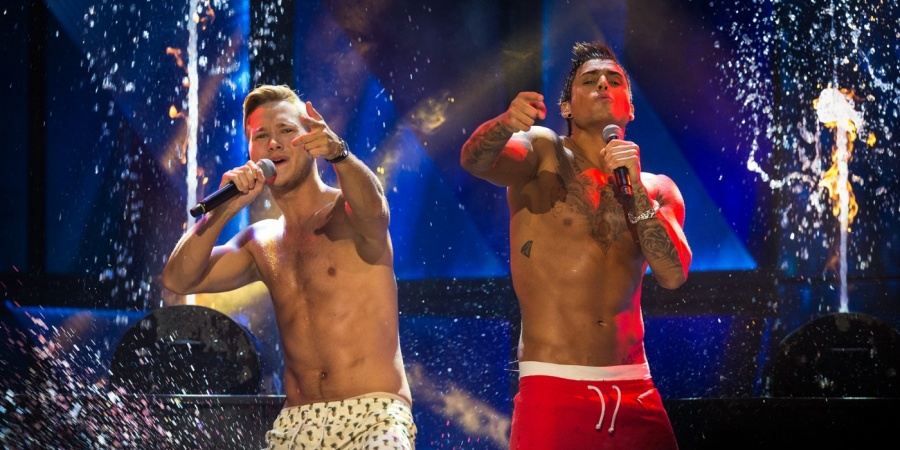 SWEDEN
Sweden Melodifestivalen 2018: Samir & Viktor and LIAMOO to the final
Tonight the second heat of Melodifestivalen 2018 took place in Gothenburg, Sweden. Seven acts performed live, and two songs qualified directly to the final: Samir & Viktor with 'Shuffla' and LIAMOO with 'Last Breath'. Two songs were selected for the second chance show
Tonight the second deltävling (heat) took place in Sweden, with two winners directly qualified for the final: Samir & Viktor and LIAMOO and two acts for the "second chance": Mimi Werner and Margaret.
The second deltävling was held in Scandinavium in Gothenburg. The arena hosted Eurovision Song Contest 1985, and was among one of the four potential candidate venues to host Eurovision Song Contest 2013, but in the end, Malmö Arena was chosen to host the contest.
Like the previous years the votes will not be unveiled before the Final of Melodifestivalen 10 March 2018.
Melodifestivalen 2018 Heat 2
Deltävling 2, Gothenburg, 10 February 2018
Samir & Viktor – "Shuffla" (final)
LIAMOO – "Last Breath" (final)
Mimi Werner – "Songburning" (second chance)
Margaret – "In My Cabana" (second chance)
Ida Redig – "Allting som vi sa"
Stiko Per Larsson – "Titta vi flyger"
Jonas Gardell – "Det finns en väg"
Melodifestivalen 2018
3 February: Deltävling 1 (Karlstad)
10 February: Deltävling 2 (Gothenburg)
17 February: Deltävling 3 (Malmö)
24 February: Deltävling 4 (Örnsköldsvik)
3 March: Second Chance (Kristianstad)
10 March: Final (Stockholm)
The format for Melodifestivalen 2018 is the same as last year: Each of the 4 heats qualifies 2 songs directly to the final. Each of the 4 heats qualifies 2 songs to the "second chance"-show. In the "second chance" 4 songs will be selected for the final.
Host of all the shows are David Lindgren.
Since 1958 Sweden has participated 57 times in Eurovision Song Contest with great succes. They have won the contest 6 times:
They came last two times (1963 and 1977), and since the introduction of the Semi-finals in 2004 Sweden managed to qualify for the Grand Final 13 out of 14 times! (only skipped the qualification in 2010).