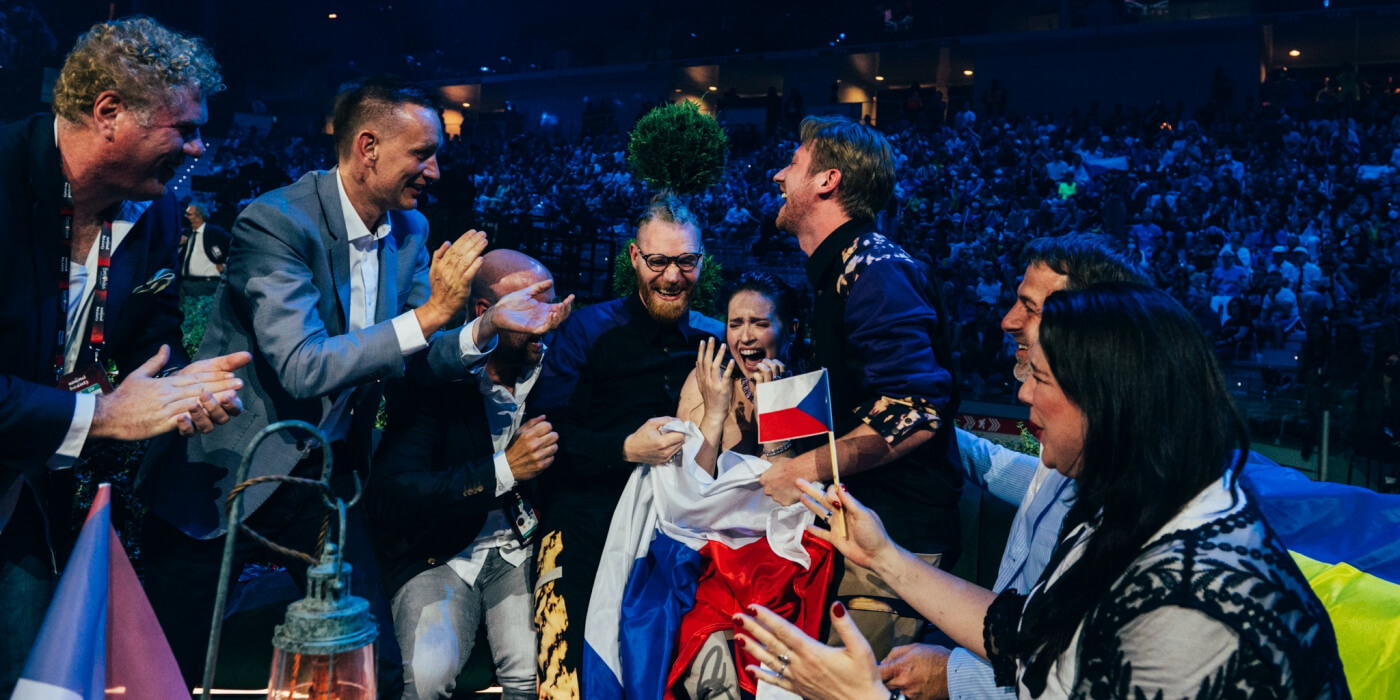 TURIN 2022
The best and worst Eurovision qualification streaks
With the semi-finals of Eurovision 2022 coming to an end, we take a look at the countries with the best and worst qualification streaks. This year's contest changed a lot of statistics
Europe (and Australia) have voted and decided: 20 semi-finalists are now finalists of the Eurovision Song Contest.
Since Ukraine and Kalush Orchestra qualified for the Grand Final of Eurovision 2022, the country remains the only nation within the competition that has never failed to qualify for a Eurovision Final.
The remaining competing countries have all, at least, once failed to qualify (e.g. Australia) and that begs the question: Which countries have the best qualification streak and which have the worst?
Before expanding you the list, it is worth mentioning that semi-finals were only introduced to Eurovision in 2004 and that Eurovision 2020 was cancelled and therefore not taken into account.
Best qualification streaks
(After Ukraine,) Sweden is the first country on the list... Surprise, surprise! There was only one time that the Nordic country failed to qualify to an Eurovision final. The year was 2010 and Anna Bergendahl's took "This Is My Life" to the competition... Five more points were needed.
If it wasn't for Eurovision 2022, both Cyprus and Israel would've been the next honourable mentions but both Andromache and Michael Ben David failed to qualify to the show's Grand Final. Before yesterday, the good neighbours had a six year qualification streak.
That brings us to The Netherlands who hosted last year's contest after Duncan Laurence's 2019 victory with "Arcade". Ever since 2016 that the country has never skipped an Eurovision final. Despite having eight non-qualifications in a row from 2005 until 2013, the Dutch team stepped up their game and since then only failed to qualify in 2015.
With Subwoolfer's qualification at this year's Eurovision, Norway now collects a five year qualification strike followed closely by Serbia that sees its number increasing from three to four with Konstrakta's recent qualification.
Worst qualification streaks
It is not an honour being on this list but other countries haven't been this lucky.
Despite not taking part in Eurovision 2021, Montenegro hasn't seen a final since 2015 when Knez performed "Adio". That equals a five year non-qualification streak as Vladana couldn't revert things for the Balkan country at this year's contest.
Georgia and Latvia follow the path with five failed attempts to qualify to an Eurovision Grand Final. Their last qualification takes us back to 2016 when Nika Kocharov & Young Georgian Lolitaz (Georgia 2016) and Justs (Latvia 2016) did go through.
At last, we have Croatia followed by Ireland with four and three finals missed in a row respectively. Croatia's last qualification was back in Eurovision 2017 when Jacques Houdek performed "My Friend" whereas Ireland's last moment in an Eurovision final was in Lisbon with Ryan O'Shaughnessy (Ireland 2018) performed "Together".
With a perfect qualification streak up until 2018, Romania would also be a candidate to be mentioned but with WRS qualification for this year's Grand Final, Romania may be looking at a start over.