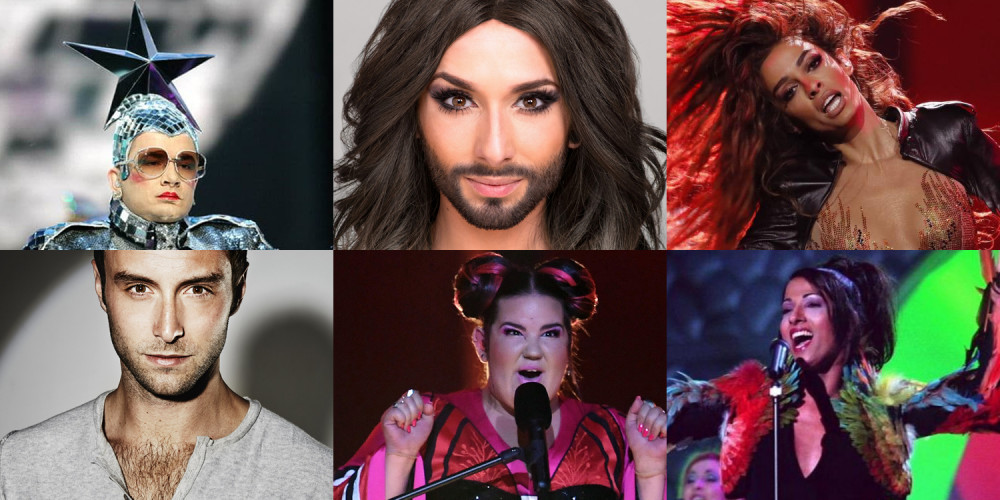 TEL AVIV 2019
Interval Acts for Eurovision Song Contest 2019 revealed
EBU and the Israeli Broadcaster KAN have officially announced the line-up for this year's Interval Acts
As we reported a few weeks ago, the Israeli Broadcaster, KAN, had announced ideas and artists that will be participating as interval acts. Earlier today, EBU and KAN have officially finalized and revealed them including the opening acts together by how they will be split in all shows.
Semi-final 1
14 May 2019, 21:00 CEST
Dana International is set to perform during the night. Also the 2018 winner Netta is set to perform a special arrangement of Toy.
Producer and Songwriter Kutiman is also set to make an appearance by performing a multimedia interpretation of 63 years of Eurovision history into one new and surprising video artwork.
Semi-final 2
16 May 2019, 21:00 CEST
Shalva Band and Izhar Cohen will perform during Thursday's show. Shalva was one of the participants who took part in the 2019 Israeli National Selection but later withdrew due to issues of rehearsals held during Shabbat. Izhar is not a new name in the Eurovision world as he was the first Eurovision winner for the Israel together with The Alphabeta.
Kutiman will also return during the night together with an Israeli mentalist, Lior Suchard whom will be interacting with the competing artists using his "senses" and "powers".
Grand Final
18 May 2019, 21:00 CEST
The important night for the qualifiers, the Grand Final, will be opened by Dana International, Nadav Guedj and Ilanit. Netta will be welcoming the artists and audience with an airplane ride and a flag parade.
Gal Gadot, the actress who interpreted Wonder Woman, will make an appearance during the night while Netta will perform her new song Nana Banana.
Former Eurovision participants and winners Måns Zelmerlöw, Eleni Foureira, Conchita Wurst and Verka Serduchka will perform in the final with a twist. Måns will perform Fuego, Conchita Wurst will perform Heroes, Verka will perform Toy and Eleni Foureira will perform Dancing Lasha Tumbai.
Gali Atari will perform her Eurovision winning song Hallelujah. Worldwide superstar Madonna is set to perform two songs during the Grand Final while Idan Raichel will perform his song "Bo'ee (Come to Me)".
Eurovision Song Contest 2019
The 64th Eurovision Song Contest takes place on 14, 16 and 18 May 2019. The contest is hosted by Tel Aviv, Israel, and produced by the Israeli broadcaster KAN.