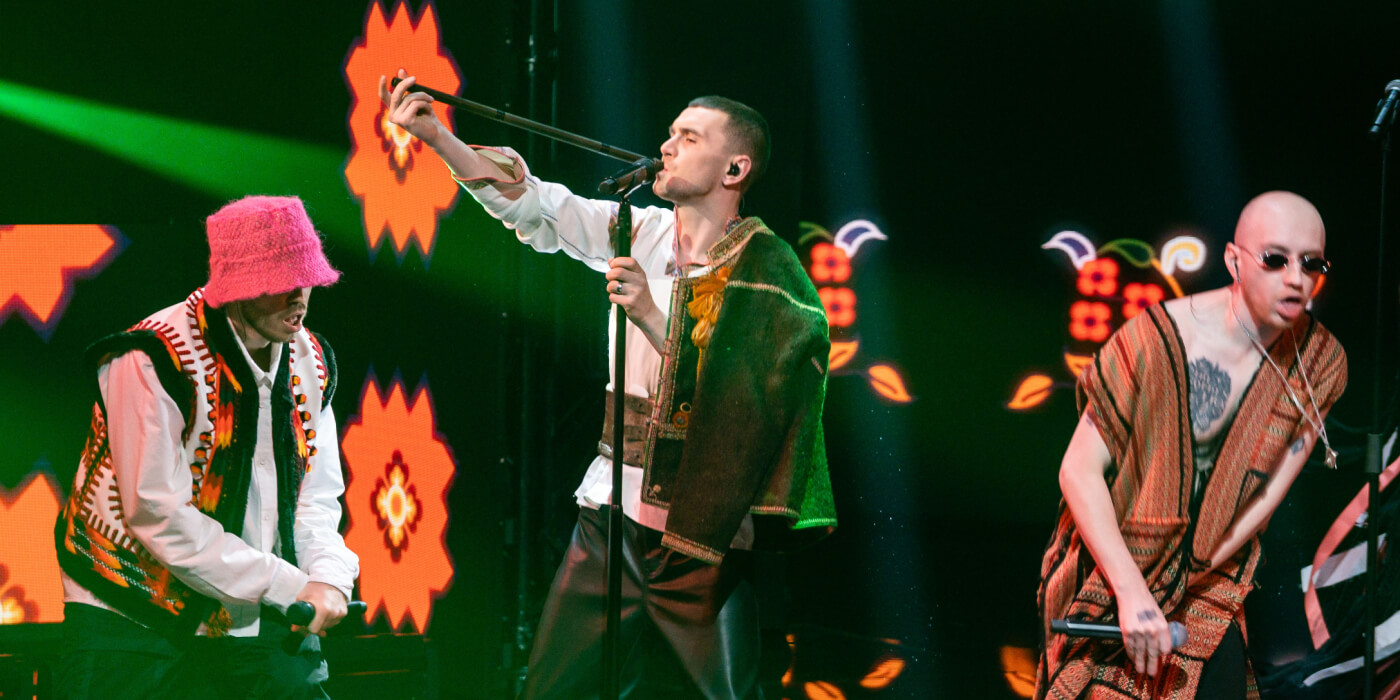 UKRAINE
Ukraine: Kalush Orchestra to Eurovision 2022
The Ukrainian public broadcaster has confirmed that Kalush Orchestra will be representing the country at Eurovision 2022 with the song "Stefania" after Alina Pash's had to withdraw

Alina Pash won Vidbir 2022 – the Ukrainian national selection for Eurovision 2022 – with her song "Tini Zabutykh Predkiv" but due to accusations that she visited Crimea illegally in 2015, the singer had to withdraw. The Ukrainian peninsula Crimea was forcefully and illegally occupied and annexed by Russia in 2014.
With a space empty, Ukraine's broadcaster invited Kalush Orchestra for the Eurovision Song Contest 2022 that finished second in Vidbir with the song "Stefania". The invitation was accepted.
"Stefania" is written by Ivan Klymenko and Oleh Psiuk.
Kalush Orchestra
Kalush Orchestra represents a side project of KALUSH, the original lineup of this folk-rap Ukrainian group consisting of:
Oleg Psyuk (founder and vocalist)
Ihor Didenchuk (multi-instrumentalist)
Kilimmen (DJ)
Johnny Dyvnyi (backing vocals)
The name derives from Oleg's hometown (Kalush in Ukraine) and was founded in 2019. After the release of their first two singles, KALUSH got signed to the North-American giant, Def Jam, part of Universal Music Group. So far, they have released two albums and later decided to form Kalush Orchestra that features more folk elements than usual.
The new lineup comes with the addition of two other musicians:
Vitalii Duzhyk (beatboxing bagpipes player)
Tymoffi Muzychuk (instrumentalist)
Ukraine in Eurovision Song Contest
Ukraine is one of the most successful countries in Eurovision Song Contest.
Out of 16 participations Ukraine has: