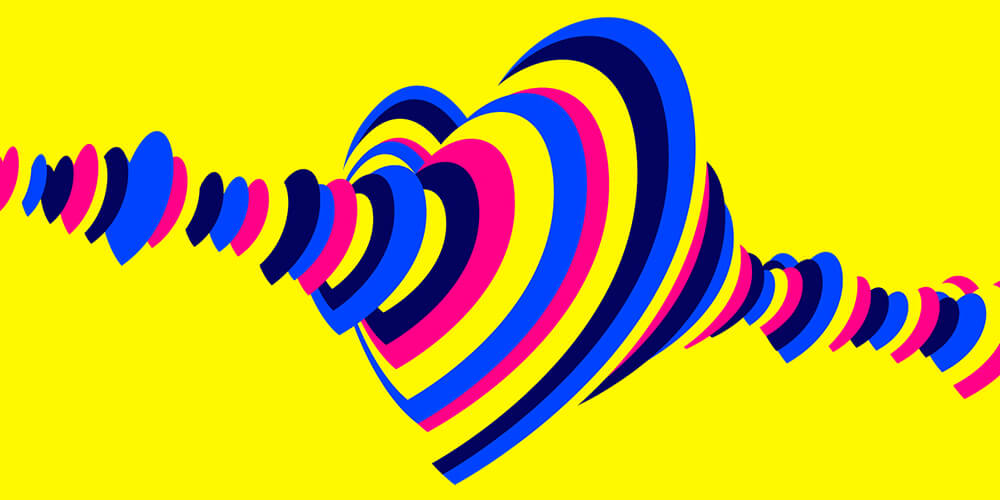 LIVERPOOL 2023
United By Music – Slogan and logo for Eurovision 2023 revealed
United By Music – The EBU has revealed the logo and theme artwork for the Eurovision Song Contest 2023 in Liverpool, United Kingdom
The branding and slogan for the Eurovision Song Contest 2023 have been revealed by the European Broadcasting Union (EBU). The logo is inspired by the Ukrainian and United Kingdom flags.
United By Music
The new slogan demonstrates the unique partnership between the United Kingdom, Ukraine and Host City Liverpool to bring the Eurovision Song Contest to audiences across the globe, and the incredible power of music to bring communities together. It also reflects the very origins of the Contest, developed to bring Europe closer together through a shared television experience across different countries.
Martin Green CBE, Managing Director Eurovision Song Contest 2023 at the BBC had this to say:
– The 2023 Eurovision Song Contest will be a truly special event and the creative look is a big part of creating that magic. This year's identity sums up perfectly the amazing partnerships across the Contest and more importantly the power of music to bring people together across the world.
Superunion's Executive Creative Director Stuart Radford, and Creative Director Katherina Tudball said:
– We are thrilled to create the 67th Eurovision Song Contest visual identity in partnership with Ukrainian agency, Starlight, and the BBC. For this year's theme, United By Music, our solution was inspired by research showing that when experiencing live music together, human hearts synchronise to beat in unison.
– This insight led to the creative concept of 160 million hearts beating as one, an idea that captures the universal spirit of Eurovision.
Olena Martynova, CEO, Starlight Creative comments:
– Creativity and music both have the power to unite and inspire. We are so proud to be part of the creative concept for such an important musical event when more than ever, we need to come together as a global community.
– For Starlight, it is an opportunity to represent Ukraine on an international stage, showcase our creative and musical ability, and create something that honours our strength and the power of unity.
Source: EBU
Eurovision slogans through the years
Every year since 2002, with the exception of 2009, each Eurovision has had its own slogan accompanying the theme artwork. Do you remember the previous 20 slogans?
| | |
| --- | --- |
| 2002 Tallinn | A Modern Fairytale |
| 2003 Riga | Magical Rendez-vous |
| 2004 Istanbul | Under The Same Sky |
| 2005 Kyiv | Awakening |
| 2006 Athens | Feel The Rhythm! |
| 2007 Helsinki | True Fantasy |
| 2008 Belgrade | Confluence of Sound |
| 2009 Moscow | no slogan |
| 2010 Oslo | Share The Moment! |
| 2011 Düsseldorf | Feel Your Heart Beat! |
| 2012 Baku | Light Your Fire! |
| 2013 Malmö | We Are One |
| 2014 Copenhagen | #JoinUs |
| 2015 Vienna | Building Bridges |
| 2016 Stockholm | Come Together |
| 2017 Kyiv | Celebrate Diversity |
| 2018 Lisbon | All Aboard! |
| 2019 Tel Aviv | Dare to Dream |
| 2021 Rotterdam | Open Up |
| 2022 Turin | The Sound of Beauty |
| 2023 Liverpool | United by Music |