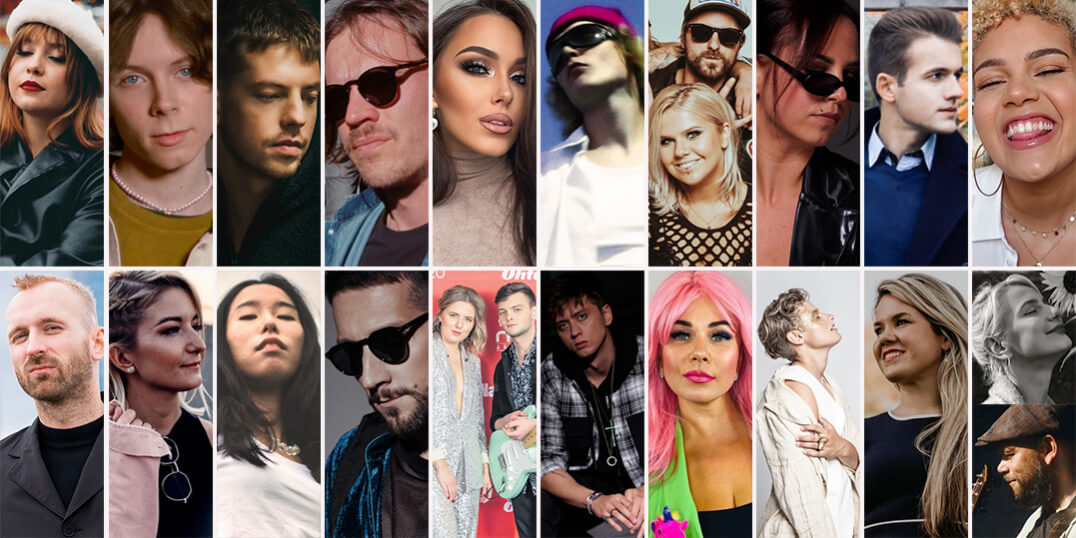 ESTONIA
Estonia: Artists for Eesti Laul 2023 announced
The 20 artists competing in Eesti Laul 2023 have been announced by Estonian broadcaster ERR
217 songs were received for next year's Eesti Laul, Estonia's national selection for Eurovision 2023. Out of those, 20 made the cut and will officially compete in the live shows next year.
The 20 artists were announced over two days during the TV show Ringvaade.
Some of the 20 participants in Eesti Laul 2023 have competed in the past:
Back in September, ERR – Estonia's public broadcaster – announced that next year's edition will feature three live shows: two semi-finals and a final in January and February 2023.
With the lineup revealed, we're now only missing the songs that will be officially released on 2 December.
Eesti Laul 2023
Three shows will be held at Eesti Laul 2023, with a total of 20 songs:
Semi-final 1: 12 January 2023
Semi-final 2: 14 January 2023
Final: 11 February 2023
Ten songs will compete in each of the two semi-finals, and in each semi-final there will be two rounds of voting. In the first round, the result will be determined by a jury's vote and televoting by the television viewers; and in the second round by televoting by the television viewers. If ERR decides, statistics from users' internet engagement may also be utilized as a factor in the first round results.
In the Final, 12 songs will compete in two rounds. In the first round, a jury and televoting will decide which songs advance to the superfinal. The winner of Eesti Laul will be decided entirely by televoting in the superfinal.
Estonia in the Eurovision Song Contest
Estonia has participated in the Eurovision Song Contest 27 times, first in 1994, competing every year except 1995.
Estonia has managed to qualify for the Grand Final 8 out of 18 times.
Estonia has won just once, in the year 2001, with the song "Everybody," performed by Tanel Padar and Dave Benton and 2XL.