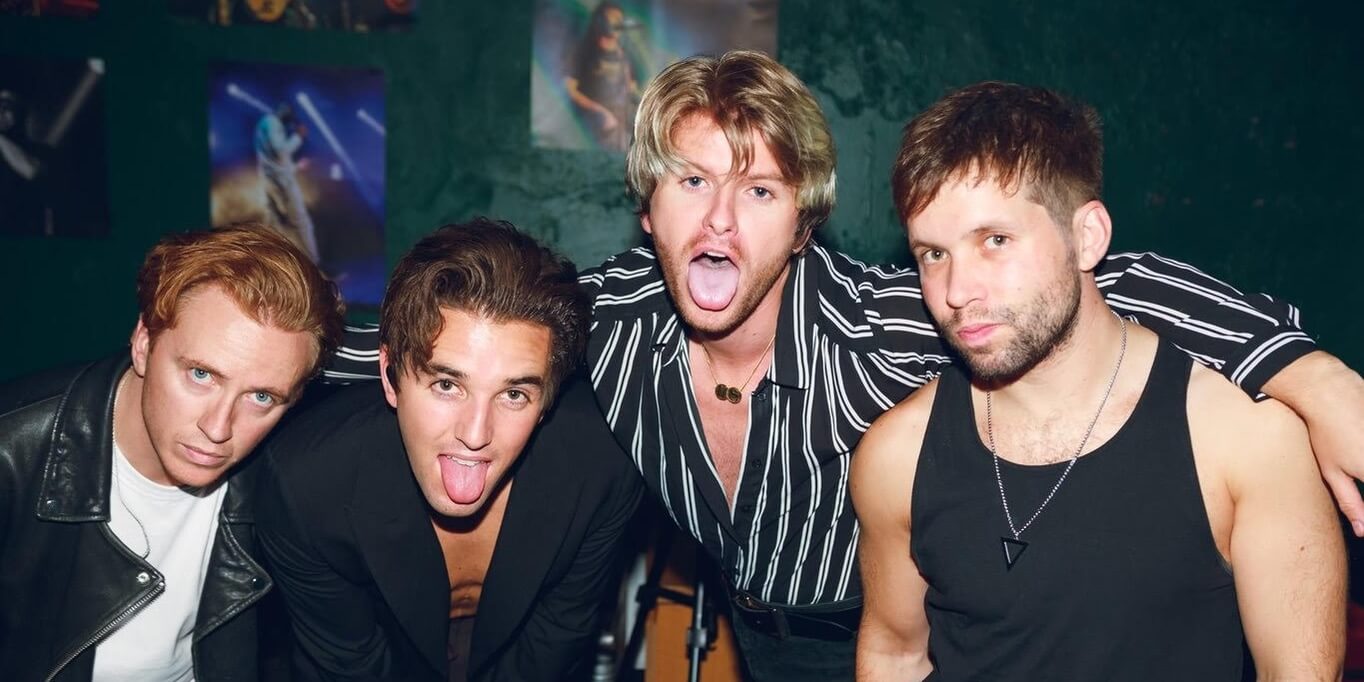 IRELAND
Ireland's Wild Youth: "We wanted an anthemic song"
INTERVIEW With less than a month remaining until the Eurovision Song Contest 2023, all preparation work and pre-parties are on a roll. We met with lead singer Conor O'Donohoe from Ireland's Wild Youth for a talk about the inspiration behind the song, how he sees Eurovision, and what worries him the most
After being the opening act for grand names such as Zara Larsson, Niall Horan, The Script and others, Wild Youth is ready for their next challenge; Eurovision 2023, and hoping to retain Ireland's record for the most Eurovision wins.
We met with Conor O'Donohoe, the lead singer from the band Wild Youth who'll represent Ireland at the Eurovision Song Contest 2023. Conor O'Donohoe gave useful insights concerning the band's past and the story behind their song for Eurovision.
It's titled "We Are One," just like the slogan for Eurovision 2013 in Malmö. It has an anthemic sound and lyrically it's linked with this year's Eurovision slogan "United By Music." The anthemic vibe and the catchy piano riff was also the determining factor in submitting the song for Ireland's national selection for Eurovision, Eurosong 2023. In fact, Conor had already written around 30 to 35 songs that month, but "We Are One" felt like the right one to make the Eurovision dream come true:
– I write songs all the time, I write every day. Well, not when we're touring, but I go to the studio and I write songs every day for us and for other artists. For "We Are One," I was in the studio talking to a producer about Eurovision and we were kind of playing around. But I had this piano riff that I played for him and this is how I got the idea for the song's lyrics, he explains.
– This song feels right for Eurovision. If we were to do such a big stage, I wanted quite an anthemic song. And I felt like opening with that kind of piano riff, and that vocal melody on the chorus felt just like that.
From a dream to Eurovision
Wild Youth had been thinking about participating in Eurovision since 2020. However, the pandemic and the search for the right song postponed their plans. They needed another sign that Eurovision was the right challenge for them, and Eurovision 2021 provided it:
– I think the amazing thing that Måneskin (Italy 2021: "Zitti e buoni") did, even though I know there were bands before them, is they made us believe that it was kind of possible for bands to perform and to win Eurovision. And I think you see it now with some of the acts, such as Joker Out and Piqued Jacks, he says.
– Representing your country is the biggest privilege in the whole entire world, and I've always been such a big Eurovision fan. But I think that the Måneskin moment maybe just kind of changed things ever so slightly to help us believe that our dream could actually be a reality. And now, thankfully, we're here and we're part of Eurovision.
The lyrics of "We Are One" also express Conor's own feelings toward the contest:
– Although Eurovision is a competition and countries are competing against each other, it's the only competition I've ever seen where countries wave the flags of the other countries in support.
– I love clothes and I love fashion and I love when people feel free to express themselves and be themselves, and I feel that Eurovision allows that. I feel the stage and the arena and the crowd doesn't hold judgement, he continues.
The actual meaning behind the mask is just that people shouldn't be judged on their appearance.Conor O'Donohoe
Conor explains that the whole Eurovision thing is a very inspirational place of love and kindness in the middle of a world where "some crazy shit's going on":
– I believe that people are incredibly accepting, and it feels like there's no judgement. That's why I feel like Eurovision is an incredible place. I think a lot of people can learn from it because it does feel like a place where everyone is one. We're all human at the end of the day, and we all have hearts and we all care.
– People are so kind and giving with their time and compliments. And that's why the lyrics contain "tonight we are one," because it feels like that in that moment. The world could take inspiration from that feeling.
Behind the mask
It was the Irish jury and the public viewers that guaranteed Wild Youth's victory at Eurosong 2023, just two points from second place. Most likely it was also the professional performance and stage presence that distinguished them from the rest of the participants. While the staging doesn't have any deeper meaning, Conor reveals that it presented the idea of what the performance would look like in Liverpool as well:
– I always believed that we could win, and I always thought we had a chance, but we just don't take anything for granted. There were so many amazing talents taking part in Eurosong this year. And I think it was like the strongest year ever for Eurosong, so we knew there was incredibly hard competition, but we believed in ourselves and thankfully so did other people. We won and we get to represent Ireland this year.

On the contrary to the minimalistic stage performance, the music video for "We Are One" features a black-and-white performance with all band members wearing mirrorball masks. However, such accessories will remain only in the music video:
– We were under a lot of time pressure for a music video. And normally I would take a lot of time and weeks in preparation, but we didn't have weeks. I just wanted to keep it simple, minimalistic.
Conor explains that the actual meaning behind the mask is just that people shouldn't be judged on their appearance:
– So, if you meet someone and you don't know what they look like, how do you judge them? And you judge them by how they treat people and how they are as a person and what's on the inside. And when you break that down, we are one. It's quite simple and quite straightforward, Conor concludes.

I hope that I can give a performance that I'll always be proud of, and that my family, my friends and my country will be proud of.Conor O'Donohoe
Preparations for Liverpool
Now the band is actively working on its Eurovision performance and meeting with other contestants. They've already consulted with some previous Irish representatives at Eurovision; Jedward (2011 and 2012), Niamh Kavanagh (1993), Nicky Byrne (2016), and Ryan O'Shaughnessy (2018).
But the preparations don't end with consultations. Not all stressful factors can be eliminated. When asked what Conor is the most stressed about regarding the performance, his answer is simple:
– My outfit, he laughs.
– No, I'm only joking. I think I'm stressed about everything. You want everything to go well. You want your voice to be in the best condition it can be.
Conor explains how all the singing, meeting with people, and doing press and promos can affect the voice, because you're talking all the time. Especially at pre-parties or concerts when talking over loud music:
– It can be quite strenuous on people's vocals. Some days people's voices might be a bit tired and that's what happens. Your vocals are a muscle, and if you train the same muscle every day it's going to get tired.
– So, I just hope that I'm in the best vocal health I can be in, and that I can give a performance that I'll always be proud of, and that my family, my friends and my country will be proud of.
Favorites in Eurovision 2023
At the moment, the bookmakers don't predict Wild Youth to be one of the 10 qualifiers from the hard Semi-final 1. However, Conor is very relaxed about this:
– I don't even look at them. Everyone's entitled to their opinion. But I would like to hope that the competition that I know is based on a performance that happens on the night, and that performance hasn't happened yet.
Ireland still has the record of the most Eurovision wins, while Sweden, which is only one win short of tying Ireland, is currently the bookmakers' favorite to win. Conor agrees that Loreen has a chance to win, but he also has many other favorites among the contestants:
– I mean, it's Loreen. Of course, she has a chance to win. She's incredible. Obviously, Euphoria is one of my favorite songs, along with a lot of other people. She has phenomenal vocals, and "Tattoo" is an amazing song. So, I think she absolutely has every chance to win. But I also think there's a lot of other contestants that have a very strong chance. I think the there's so many incredible artists taking part this year. Finland is amazing. Norway is amazing. Serbia is amazing. Portugal is amazing. They're all amazing.
The "younger days" of the Wild Youth
The pop-rock band "Wild Youth" was formed in Dublin around 5 years ago, and it consists of lead singer Conor O'Donohoe, David Whelan, Ed Porter, and Calum McAdam. While the band's musical idols have a vast range, their inspirations include artists such as Elvis Presley, David Bowie, Fleetwood Mac, Prince, as well as Muse, Coldplay, and U2. Their sounds can be vividly heard in the band's songs.
Conor and David have been friends since childhood, and their musical journey that started with various covers developed into a more serious songwriting decision. Then the band met with Ed and Calum, who they formed the band Wild Youth with as we all know it today.
Wild Youth will sing "We Are One'' at the Eurovision 2023 Semi-Final 1 on 9 May.