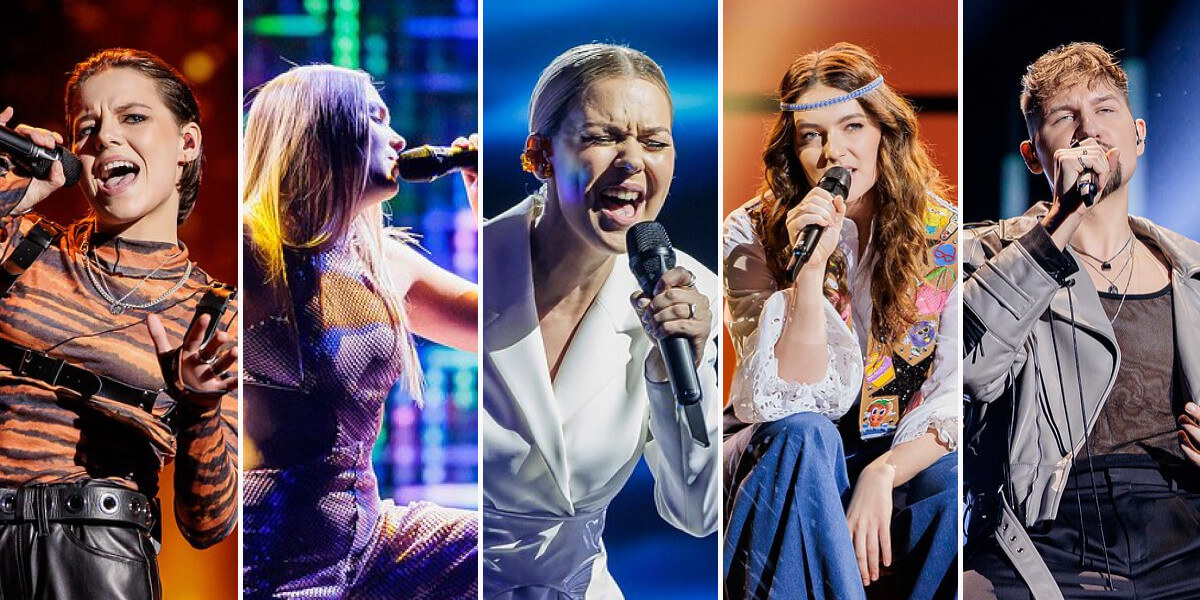 LITHUANIA
Lithuania: 5 more artists to the final of Pabandom iš naujo 2023
Tonight, the second and last semi before the final was held for Lithuania's national selection, Pabandom iš naujo. With that, we now know all 10 artists competing in the final in hopes of representing the country at Eurovision this May
The second semi-final started out tonight with 10 hopefuls looking to secure a spot in the final. At the end of the night, after voting was completed, five artists received enough votes to move on to the Pabandom iš naujo 2023 final.
The five artists from tonight who are advancing to the final are: Beatrich, Paulina Paukštaitytė, Monika Linkytė, MoonBee, and Mario Junes.
On 18 February, the final will be held at the LRT Studios in Vilnius. The first five finalists from semi-final 1 and the five finalists from tonight will all perform their songs, and at the end, one of them will be crownded the winner of Pabandom iš naujo 2023 and will represent Lithuania at Eurovision 2023 this May.
Pabandom iš naujo 2023 – Semi-final 2
Pabandom iš naujo 2023
Lithuania will select its representative through a national selection, Pabandom iš naujo 2023. There are five shows which will be used to select their representative for Liverpool.
Heat 1: 21 January 2023
Heat 2: 28 January 2023
Semi-final 1: 4 February 2023
Semi-final 2: 11 February 2023
Final: 18 February 2023
All five of the scheduled shows are hosted by Giedrius Masalskis, Augustė Nombeko and Richardas Jonaitis, and broadcast live from LRT studios in Vilnius.
Lithuania in Eurovision
Lithuania has taken part in the Eurovision Song Contest 22 times since its debut in 1994.
In their debut year, 1994, Lithuania finished last. Their best result is from 2006, when LT United performed the iconic song "We Are The Winners (of Eurovision)." Although they didn't win, they finished 6th.
Since the introduction of the Semi-finals in 2004, Lithuania has been in Eurovision every year, and qualified for the Grand Final 11 out of 18 times.
With Estonia's victory in 2001 (Everybody) and Latvia's victory in 2002 (I Wanna), Lithuania is the only Baltic country that hasn't won the Eurovision Song Contest.