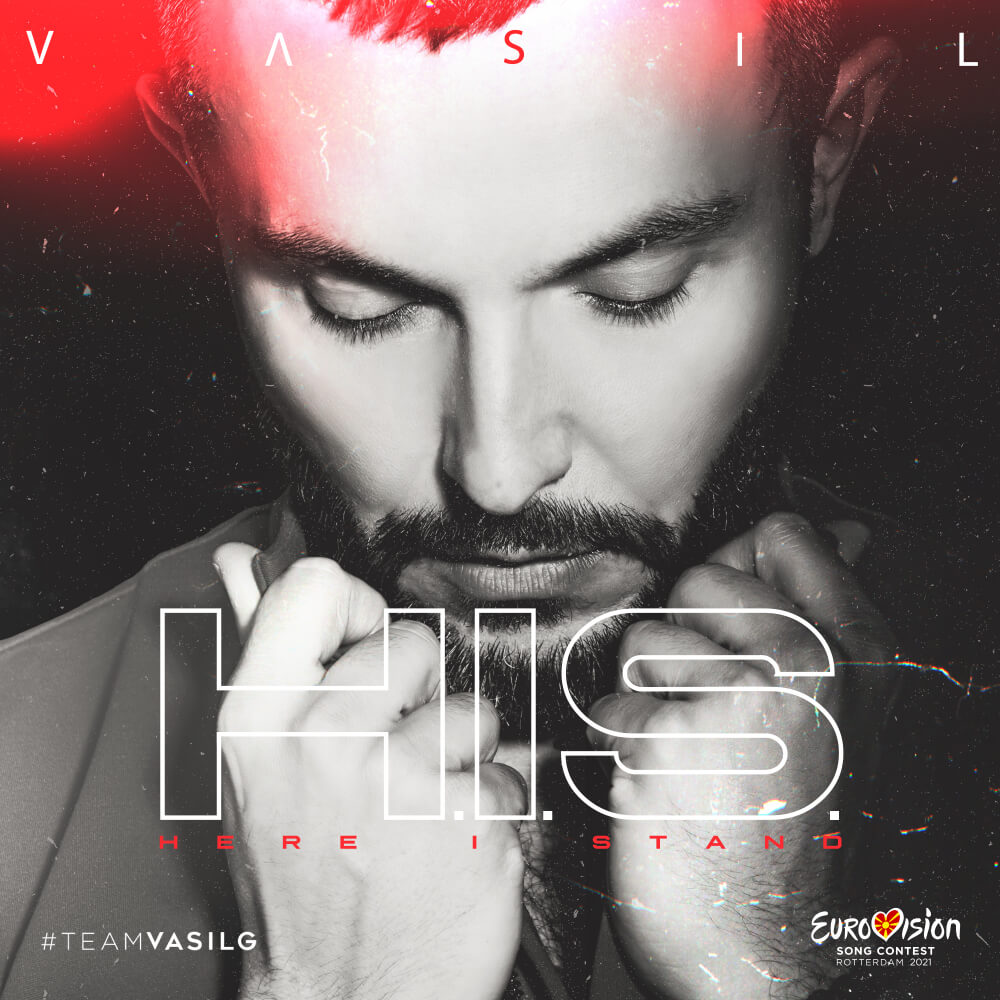 NORTH MACEDONIA
North Macedonia: "Here I Stand" is Vasil's song for Eurovision 2021
The song for North Macedonia to be represented by Vasil at Eurovision has been chosen. His song is expected to be released early March
The national broadcaster of North Macedonia, MRT, together with Vasil have revealed the title of the song that will represent the nation at the Eurovision Song Contest 2021.
Vasil will represent North Macedonia at Eurovision Song Contest 2021 in Rotterdam with the song "Here I Stand".
Vasil was selected to represent North Macedonia in Eurovision 2020 with "You" before the contest was cancelled due to the ongoing COVID-19 pandemic. Earlier this year it was announced that he will get the chance once more to represent North Macedonia with an internal song choice.
"Here I Stand"
Here I Stand was written in the middle of the chaos and whirlwind of disappointments last year, without any specific aim or focus.
The national broadcaster reveals that the song was selected because the song fits Vasil's vocals and his music style while currently preparing the audio-visual concept for the song.
Upon release of the song title that North Macedonia will present in 2021 Vasil states the following
– I think it rose out of one of those special and rare moments in life when you are at one with yourself: able to let emotions flow in their purest form without self judgment, freely and sincerely.
Thank you all for your love and support. Stay tuned and see you soon.Vasil
– I am deeply honoured that I will have the opportunity to represent Macedonia at Eurovision with a song inspired by my personal journey. They say that every human being carries at least one song within themselves. "Here I Stand" is that song for me. I can hardly wait to perform it for you on the Eurovision stage!
"Here I Stand" is composed and written by Vasil, Borče Kuzmanovski & Davor Jordanovski, who have also worked with Vasil before. It is recorded in well-known Macedonian studio "Fames" with a live orchestra, while the backing vocals of the song are recorded in Chicago by ex-members of the Chicago Children's Choir of which Vasil was a part when he was a child.
Vasil
From a child pop star to a member and soloist of the Chicago Children's Choir to over 50 Opera roles and recitals at eminent music Festival across the world and collaborations with some of the world's most prolific artists, Vasil's motto in life is simple – wherever words fail – Vasil sings.
Vasil Garvanliev started his musical journey at age 7, performing at some of the most popular Macedonian children's festivals. At age 12, together with his family, he moved to the United States where he continued his career as a soloist at the Chicago Children's Choir. Educated at some of the world's most prestigious music schools, including Academia Liricia Italiana in Milan, the University of Toronto Opera School and the Royal Conservatory of Music Glenn Gould in Toronto, Vasil has performed at some of the world's most respected festivals. Since his return to North Macedonia in 2018, Vasil has released several successful pop songs and has held solo concerts.
North Macedonia first appeared in Eurovision Song Contest 1998, and has been participating 19 times.
Before 2019 the country was known as FYR Macedonia (Former Yugoslavia Republic of Macedonia).
North Macedonia hasn't had the greatest results in Eurovision. The best result was in 2019, where Tamara Todevska won the jury voting, and finished 7th overall with the song "Proud". They never came last, but only managed to qualify for the Grand Final 6 times out of 16 since the introductions of semi-finals in 2004. The last 12 years they have only qualified for the Grand Final two times.