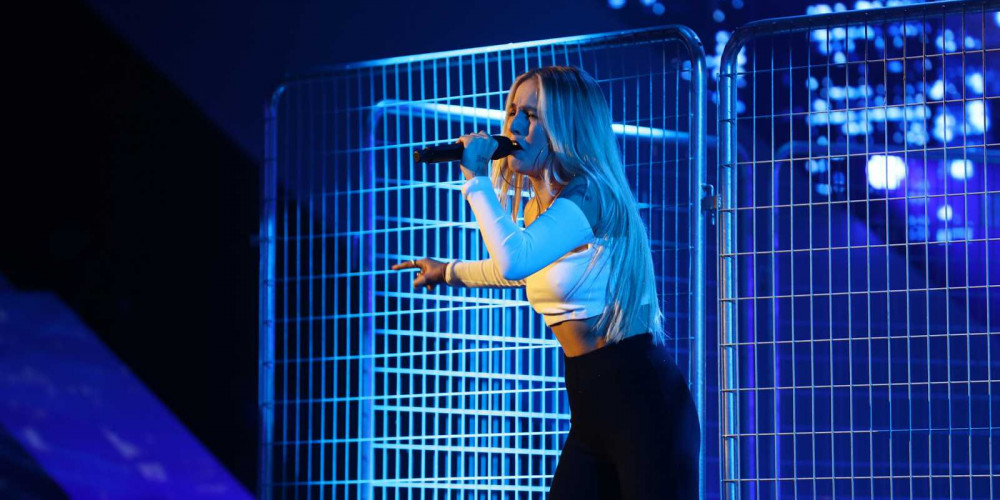 SPAIN
Spain's runner-up for Eurovision 2019: I didn't want to go
There has been a lot of talks that Operación Triunfo's contestants – Spain's current national selection for Eurovision – are not exactly interested in going to the show and wave the Spanish flag to the world. This year's runner-up has stated exactly that in a new interview
María Villar – now known as María Escarmiento – was one of the fan favorites to win Spain's Operación Triunfo Eurovision gala this January, and therefore a close candidate to represent Spain at Eurovision Song Contest 2019 in Tel Aviv.
María's song, "Muérdeme" ended up being the runner-up but even before stepping on stage, María claimed she wanted Miki to win with "La Venda". Fans even accused the Spanish singer of sabotaging her own performance by claiming she was lazy on stage and seemed like she didn't want to be there.
She looks as excited as me when I have to wake up every morning to go to schoolMost liked YouTube comment on "Muérdeme" performance
Past Operación Triunfo, María has now admitted in a new interview to Spanish 20minutos.es that she really didn't want to go:

– It is true, I would much rather want Miki to go. I genuinely thought that his song was better than mine. It sounded more powerful and catchier. I thought people would enjoy it more. On top of that, I didn't feel prepared to go, she said before bursting into laughs:
– I felt really insecure to step on that field. It was too much responsability, so I passed the torch to him.
Nevertheless, María is not happy with the comments fans made about her performance:
– It really offends me that people say that I didn't give my all. I did! I rehearsed a lot because I wanted to do it right.
All of this goes against María's words a month after the talent show ended. When asked by Shangay.com if she'd like to represent Spain, she answered:
– I think there were people that wanted it more.
And when asked who should've been selected, she didn't say Miki:
– Famous, of course!
As for her song, she confessed it had nothing to do with her.
Now that's all said and done. Do you think Spain would've done better with "Muérdeme"? Also, why do you think there's this sort of resistance of going to Eurovision by some acts?

Operación Triunfo and Eurovision
Operación Triunfo is a reality TV show in Spain. The TV show is a mix between Big Brother and a talent show. Last year, 16 hopefuls started in "The Academy", where they were being coached in several artistic disciplines. Once a week a "Operación Triunfo Gala Show" is being held, where the participants sing a cover version of a song they have prepared during the week.
Every week one of the participants were eliminated from the Academy, based on the judges' verdicts and public voting.
The Operación Triunfo – Eurovision Gala held in January 2019, was a special show of Operación Triunfo with the sole purpose of selecting the Spanish entrant at Eurovision Song Contest 2019 in Tel Aviv.

Spain has participated in Eurovision Song Contest 59 times since its debut in 1961. They have won twice, in 1968 (La, La, La...) and the folowing year, 1969 (Vivo Cantando).
Spain is a member of "Big-5", and therefore don't have to qualify for the Grand Final. Spain is also a member of the "club zero", because they have managed to get zero points (3 times!). They have ended last 5 times in Eurovision history, latest in 2017.
Best known song for Spain is probably the song "Eres Tú" from Eurovision 1973 (2nd place, only four points from victory).