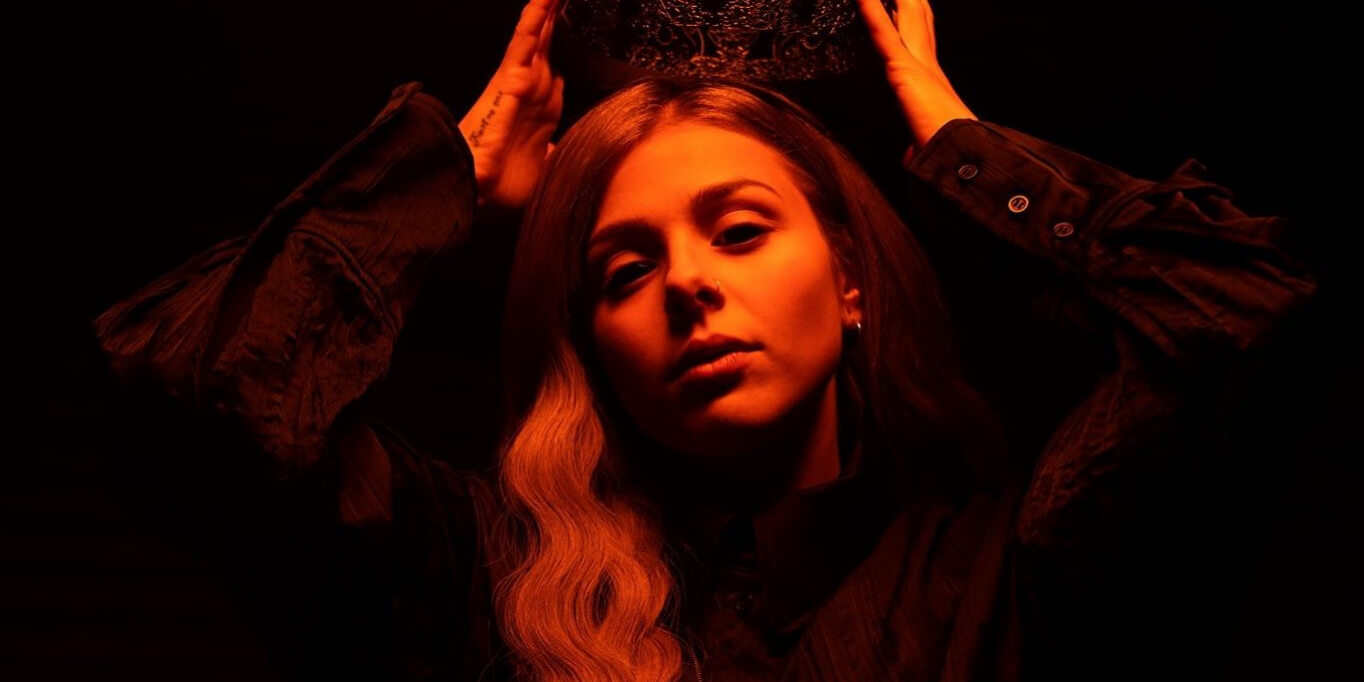 BULGARIA
Victoria from Bulgaria: "My inspiration was gone after Eurovision was cancelled"
INTERVIEW Victoria finished the Eurovision 2020 season as the favourite to win. Now she is back hoping to touch people's hearts. In a new interview, Bulgaria's representative shares the struggles she went through coming into Eurovision 2021
Victoria Georgieva was set to represent Bulgaria in last year's Eurovision Song Contest with her song, "Tears Getting Sober".
In the Dream Pop production, she sings about heartbreak and on how, in time, "wounds will be a scar". The lyrics of the song could serve as a parallelism with how Eurovision went that year.
She got some space to grow but the Bulgarian singer admits she "was really down" after the announcement that Eurovision 2020 was cancelled:
– I was really upset because I really believed in my song, she shares.
I wasn't inspired at all to write new songsVictoria Georgieva
All of the 'overwhelming positive feedback' (Victoria's words) concerning "Tears Getting Sober" did add extra pressure in the writing process for Eurovision 2021:
– I felt a lot of pressure because, as I said, I wasn't inspired to make music. I was always comparing every new song that I wrote with "Tears Getting Sober".
Can you blame her? After all, on the day Eurovision 2020 was officially cancelled, Victoria's song was the favourite to win according to the bookmakers.
The road to Eurovision 2021
Nonetheless, this concern stopped making sense once Victoria went back to her 'shell' as she likes to call it, and rediscovered "Growing Up Is Getting Old", a song she wrote back in 2019:
– When I listened to it again, I was like: 'That's interesting... I can continue working on it and see where it goes'.
According to Victoria, "Growing Up Is Getting Old" had a life on its own and wasn't influenced by her Eurovision 2020 song at all.
In fact, it is safe to say that this song was responsible for reigniting Victoria's inspiration, missing until then:
– Working on this song turned to be really good because I felt really inspired again. It also gave me a boost to finish my first EP, she reveils.
Victoria's first ever EP "A Little Dramatic" was released earlier this year. It was supposed to be released after Eurovision 2020 but with its cancellation, she and her team decided to postpone it. In fact, if there's a positive aspect Georgieva takes from the COVID-19 pandemic was the time she found to finish the project:
– We started writing songs for it back in 2019 in a songwriting camp in Bulgaria's seaside where I met half of the team. Then, in 2020, we had to finish the job virtually. I felt some pressure because it's not the same thing working with someone via internet or face-to-face, the emotion and energy is different but we connected really well with each other.
Eventually the plans for Eurovision 2021 started developing:
– One day, me and my team thought it would be a good idea to release the EP and see what people thought about the songs and help us decide on which song we would take to Eurovision. That's why we created an online platform where people could write their opinions on the songs.
Multiple online polls, including Eurovisionworld's, didn't exactly indicate "Growing Up Is Getting Old" as one of the favourites. So why did Victoria and her team select exactly this song?
– Actually there were four songs that were the main favourites alongside "Growing Up Is Getting Old". It was "Ugly Cry", "Imaginary Friend" and I was really surprised about this one but "The Funeral Song", she corrects me.
– The battle was between "Imaginary Friend" and "Growing Up Is Getting Old" but the latter has a way stronger message because "Imaginary Friend" is about love and everybody writes about love.
There aren't that many people that write about the issues in lifeVictoria Georgieva
Adding onto that the fact that 2020 was a rough year for so many people and the advice from Bulgaria's stage director (Marvin Dietmann) who saw great potential for staging, the decision was made.
Alone on stage
What can you tell us about the staging for "growing up is getting old"?
– The only thing I can say is that I will be alone on stage. It will be very minimalistic and emotional. I really want to talk with people through my song and make them feel my emotion. I am really happy with the staging we're going with.
Victoria's main goal is to touch people's hearts:
– I am not competing just for the win because the most important thing is to touch people's hearts, to be yourself and deliver a good performance. I just want to enjoy my moment on stage... Well, hopefully I will be on stage!
Yes, hopefully. How does Victoria look at the restrictions put in place?
– The restrictions are needed because of all the madness that's happening but I really hope we all have the chance to go. Everyone deserves it because we all work so hard to be able to step on that stage. Of course we have the on-tape videos but it's not the same. I'd rather not use mine.
A ballad lover
What are your favourite Eurovision 2021 songs?
– I really love France, Spain, Switzerland, The Netherlands, Sweden... I like all of them. They're all so special and different and that's why I love Eurovision. You get to hear so many music genres in just one place!
That triggers me for a final question as many may consider Victoria's music style not exactly common for an event like Eurovision. Is it?
– There's space for all sort of music in Eurovision. I am really proud of my music and proud that people accept it and love it. That's all that matters. I am that kind of artist that wants to make art and not just upbeat music... I also have a few of those, of course ("Ugly Cry", "Phantom Pain"), but when it comes to what represents me as an artist, I'd rather something like "Growing Up Is Getting Old" or "Tears Getting Sober" because I can express my emotions in the best way, she explains.
– Almost everyone can dance and have a big show but when it comes to minimalistic staging, it's quite hard. People think it's easy but it's not.
Victoria will be singing "growing up is getting old" in Semi-final 2 on 20 May 2021.